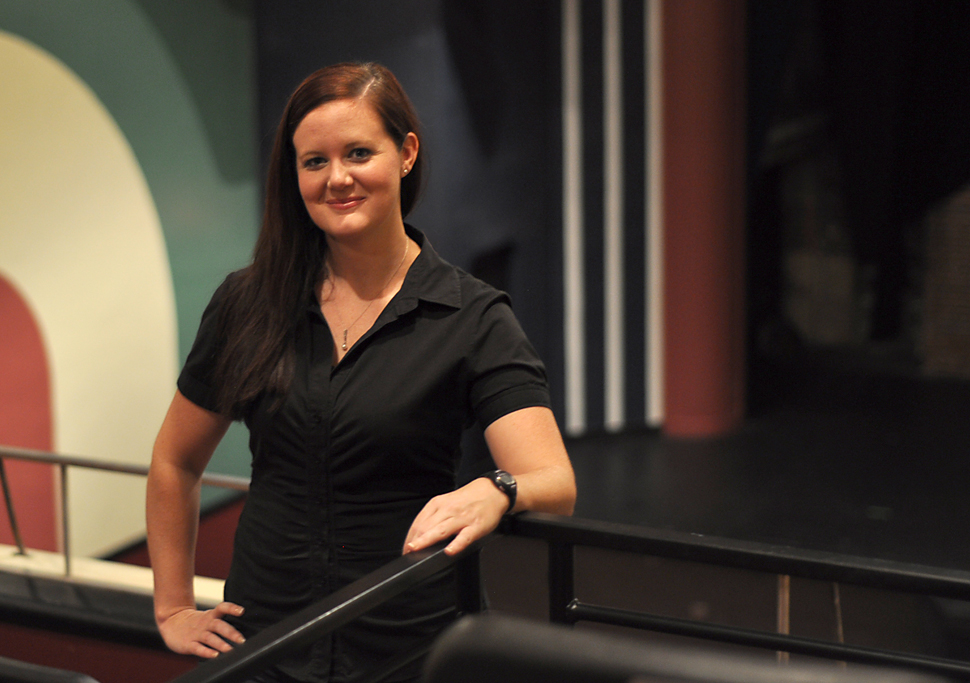 Megan Anderson
July 27, 2015
Megan Anderson, manager of the Princess Theatre in downtown Harriman, has accepted a new position as assistant manager at the Tennessee Theatre.
Anderson was hired in August 2011 and has managed the Princess since it opened in March 2012. Her final day as manager will be Aug. 17.
"It's bittersweet," Anderson said. "I have seen this building transform into what it is. The best part was seeing how happy people are when they leave shows, just knowing that the word is getting out and being excited about what's coming up next."
Roane State Community College, with the support of the Princess Theatre Foundation, operates the theatre. The City of Harriman owns the 540-seat venue. Myra Peavyhouse, dean of Roane State's Humanities Division, said she hopes to have the position filled by mid-September.
"Megan has done a wonderful job of establishing the Princess as an outstanding arts and education venue in Roane County," Peavyhouse said. "We wish her well in her new position and greatly appreciate her establishing a strong foundation for the Princess to continue to grow."
History of the Princess
The Princess Theatre was once downtown Harriman's crown jewel, a 900-seat showplace that provided entertainment to movie-goers from Harriman and surrounding areas. Crescent Amusement opened the Princess in September 1926, and it was known as one of the larger movie theaters in a small town. The Princess suffered minor damage in a September 1932 fire, but was not so fortunate a few years later. In January 1939, a blaze destroyed the building, and the loss led to new theater construction in Harriman. The Princess reopened on Nov. 16, 1939, and began showing movies once again.
The Princess continued on for several years. In 1987, theatre manager Cecil Johnson began to lease the theatre when he learned that the company that owned the Princess planned to close it. The theatre stayed open until 1999 when Johnson retired.
The renovation of the Princess, located at 421 N. Roane St., culminated a decade-long effort. The City of Harriman, Roane State, the Tennessee College of Applied Technology in Harriman, Roane County Schools, business leaders and community leaders worked together to complete the renovation. The Princess Theatre Foundation, formed in 2004, raised money for the project.
TVA donated $1.7 million to the Princess Theatre Foundation for the renovation following the December 2008 ash spill. The project was also supported by a $317,000 grant awarded to the City of Harriman by the Tennessee Department of Transportation. Sparkman & Associates Architects Inc. oversaw the renovation.
For more information about the Princess, visit www.princessharriman.org.