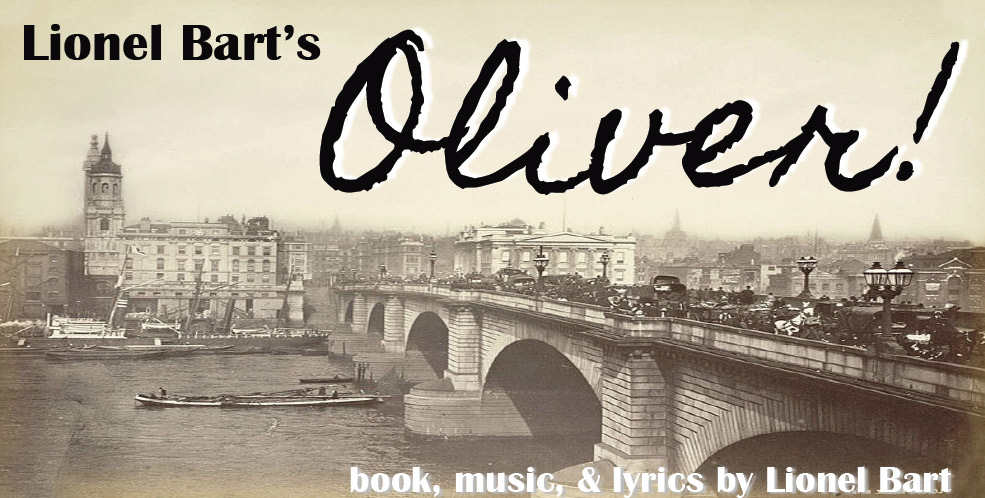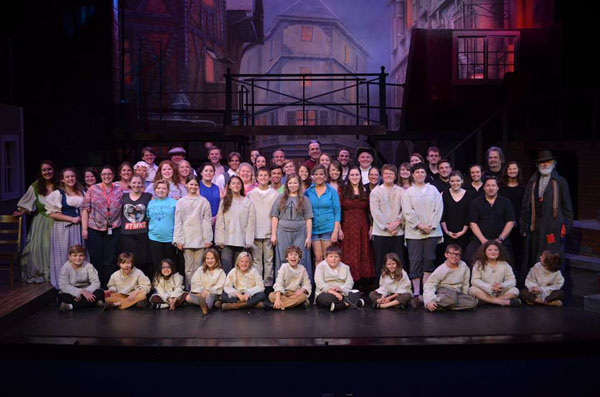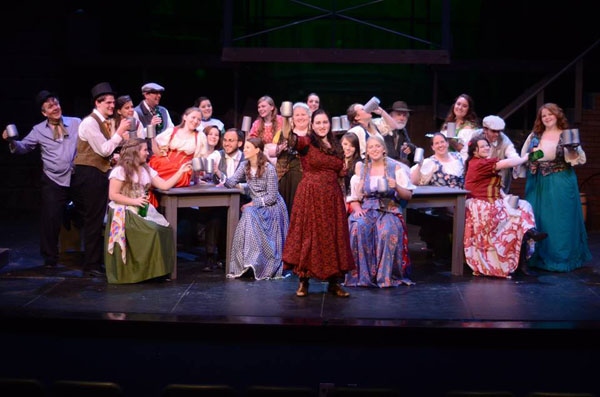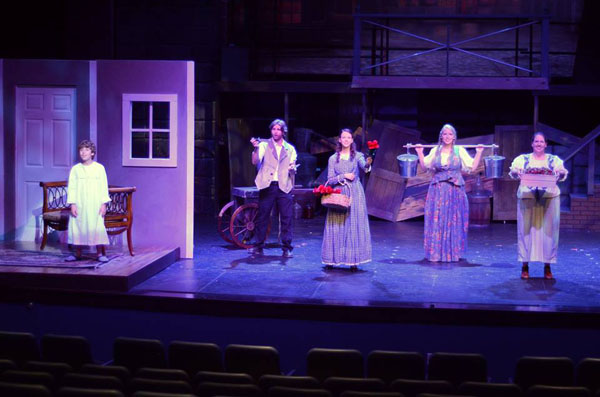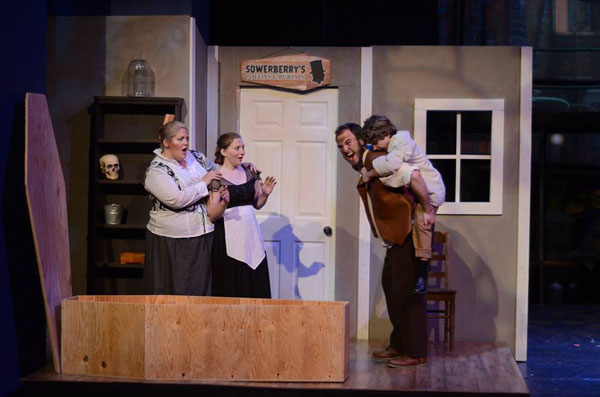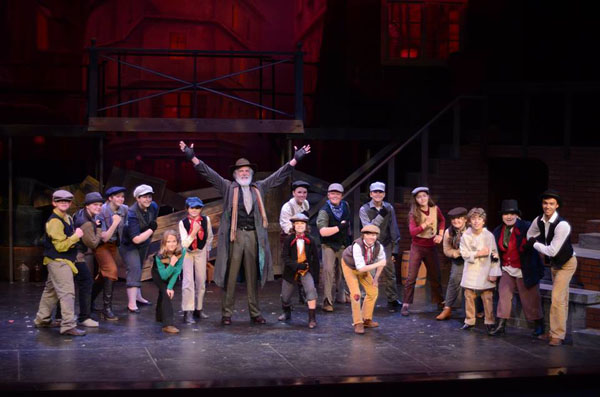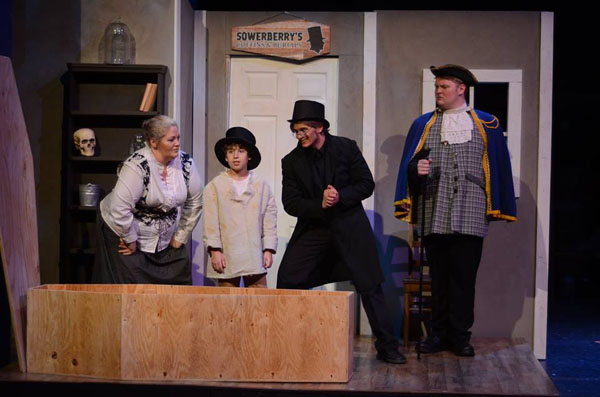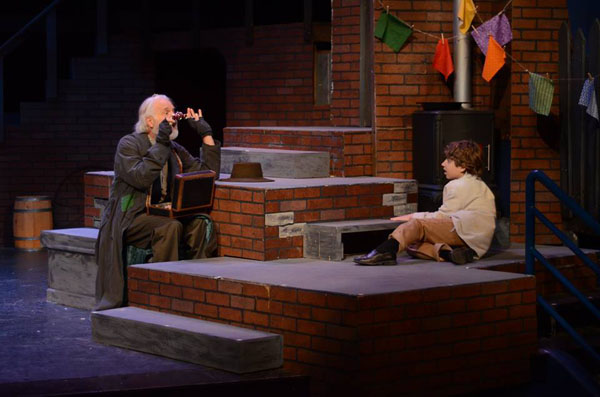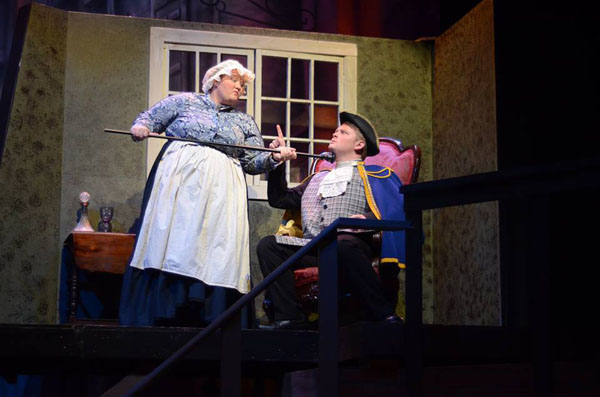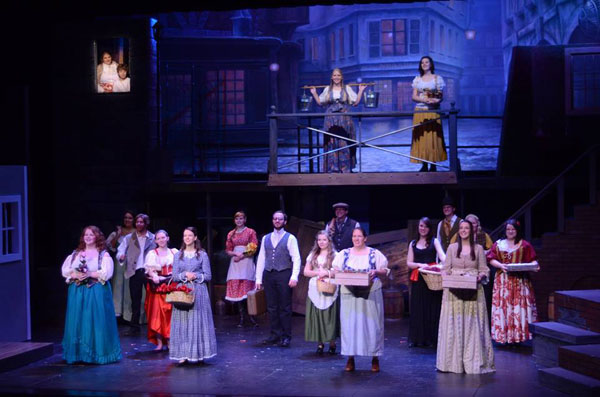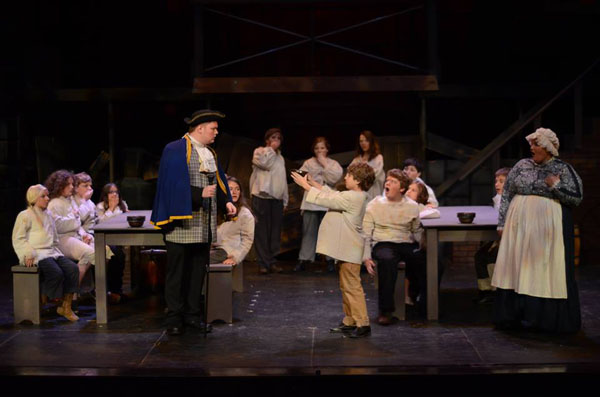 Lionel Bart's Oliver!
This event was held in April 2017.
Producer
Roane State Community College, Harriman
Music Department and Playmakers
Clarissa Feldt, Stage Director
Dr. Geol Greenlee and Brenda Luggie, Musical Directors
Jennifer Austin, Choreographer
Jon Chemay, Set and Lighting Design
Maggie Miller, Stage Manager
Morgan Anderson, Sound Design
RSCC Stage Band
Show
Lionel Bart's Oliver!
Music, Lyrics, & Book by Lionel Bart
Based on the novel Oliver Twist by Charles Dickens
Starring Joey Nieman as "Oliver"
This 1960 signature work of Lionel Bart earned him a Tony Award through its immediate success in London and as a Broadway hit. Its two successful revivals in 1967 and 1977 precluded Cameron Mackintosh's 1994 London revival that brought well-known tunes like "Consider Yourself" and "It's a Fine Life" back to the forefront of lively, upbeat musical theatre numbers. Balanced with ballads like "As Long as He Needs Me" and children's choruses such as "Food, Glorious Food", the score has something for everyone!
Cast List
Principles
| Actor | Character |
| --- | --- |
| Steve Belding | Mr. Brownlow |
| Abigail Bond | Old Sally |
| Rachel Brown | Nancy |
| Tony Cedeño | Dr. Grimwig |
| Amanda Cole | Charlotte |
| Karry Hamby Garcia | Mrs. Bedwin |
| Victoria Housley | Artful Dodger |
| Shelby Kish | Bet |
| Logan Malicoat | Mr. Sowerberry |
| Amanda Miranda | Mrs. Sowerberry |
| Joey Nieman | Oliver |
| Austin Patterson | Bill Sikes |
| Amanda Peavyhouse | Widow Corney |
| Clayton Scarborough | Mr. Bumble |
| David Silverthorn | Fagin |
| Josh Spurling | Noah Claypole |
Orphans and Pickpockets
Olivia Beall
Conard Belitz
Macy Coker
Kendal Davis
Silas Filar
Alexandra Fishel
Eliza Fishel
Nolan Grey Holly
Tera Lewis
Jacob Nieman
Austin Schisler
Madison Skubisz
Luke Taylor
Brody Wilkerson
Aryanna Wray
Adult Company and Supernumeraries
Almeta Beall
Scott Beall
Krista Belding
Sonny Carr
Sabrina Green
Allyson Holloway
Makayla Kyle
Rachel Lewis
Chelsea Manis
Ansliegh Nelson
Nicole Pace
Olivia Parker
Maggie Pierce
Terez Templin
Bailey Webb
Julian Young
Performance Dates
Performance dates were April 21-23, 2017 with two evening (7pm) and one matinee (2:30 pm) performance.
Contact
Brenda Luggie
Click above for email address
(865) 354-3000 ext. 4236
LIONEL BART'S OLIVER!
is presented through special arrangement with Music Theatre International (MTI).
All authorized performance materials are also supplied by MTI.
421 W. 54th Street, New York, NY, 10019
Phone: 212-541-4684
Fax: 212-397-4684
www.MTIShows.com
© Roane State Community College
Roane State Community College is a TBR and AA/EEO employer and does not discriminate against students, employees, or applicants for admission or employment on the basis of race, color, religion, creed, national origin, sex, sexual orientation, gender identity/expression, disability, age, status as a protected veteran, genetic information, or any other legally protected class with respect to all employment, programs and activities sponsored by Roane State. View full non-discrimination policy.