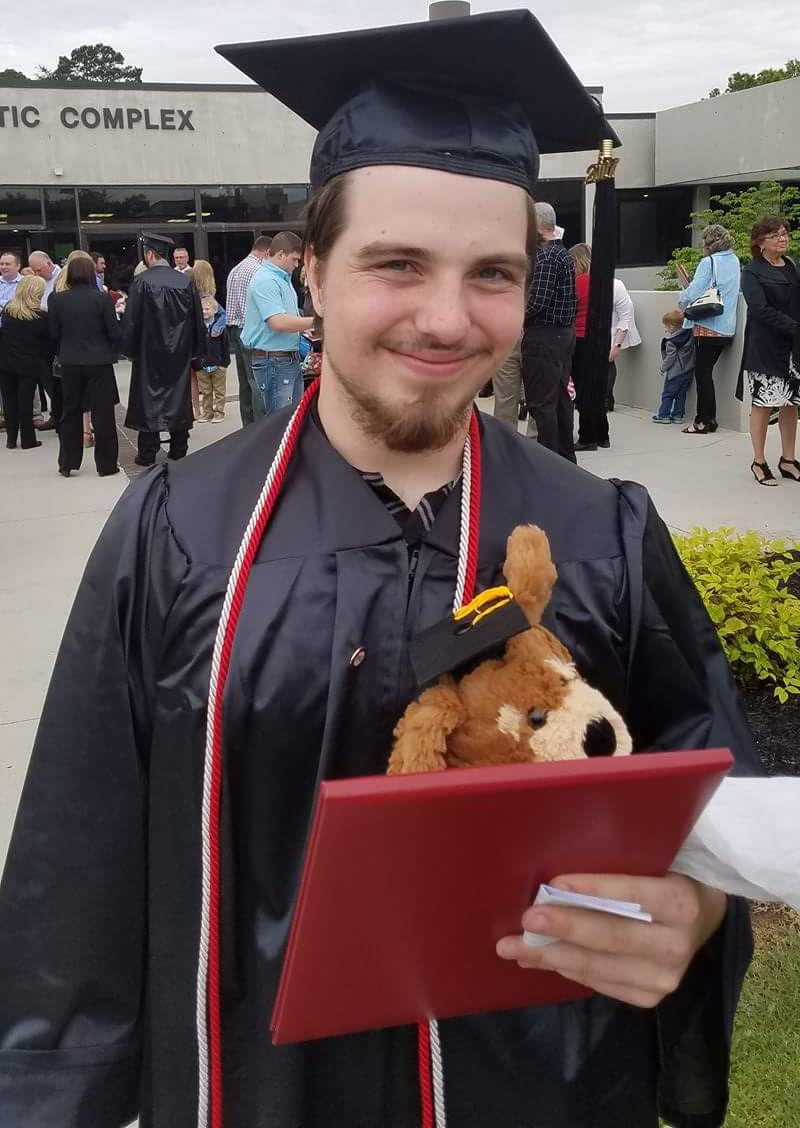 Jonathan Watson
July 10, 2018
By Bob Fowler
Roane State staff writer
Armed with his Roane State associate degree along with his high school diploma, Middle College graduate Jonathan Watson is heading West to start life's next chapter.

He's enlisting in the Army and for basic training in Oklahoma before moving on to Sheppard Air Force Base in Texas, where he'll be taking training to become a plumber.

To his knowledge, 18-year-old Jonathan is the first member of his family to graduate from college.

He graduated from both Rockwood High School and Roane State in May 2017 through the Middle College program, where for two years, students attend college in the mornings and return to their respective high schools in the afternoons.

Jonathan's cousin, Robert Watson, a member of the inaugural Middle College class at Rockwood High, told him about the program.

"It was definitely a lot different than high school, but it was a good experience," Jonathan said of his studies at Roane State's Roane County campus. He said Chemistry II at Roane State was challenging. "I'm not a big science student," he said

"There were some struggles," he said, "some late-night grinds and extra studies, but I met some great people, and it was fun."

For him, Jonathan said, Middle College "was a transitional point between high school and moving on."

There were only 13 Middle College students in his class, and Jonathan said they attended most first-year courses together before branching off to study their respective majors during the program's second year.

Both David Lane, the Middle College director, and Diane Ward, the college's vice president for student learning, "definitely helped me through some tough times," Jonathan said. "They were there for me."

To learn more about Middle College, visit roanestate.edu/middlecollege or contact Middle College coordinator David Lane, (865) 354-3000 ext. 4223 or lanedr@roanestate.edu.
© Roane State Community College
Roane State Community College is a TBR and AA/EEO employer and does not discriminate against students, employees, or applicants for admission or employment on the basis of race, color, religion, creed, national origin, sex, sexual orientation, gender identity/expression, disability, age, status as a protected veteran, genetic information, or any other legally protected class with respect to all employment, programs and activities sponsored by Roane State. View full non-discrimination policy.