Roane State Community College
Street Painting Festival

>
Street Painting Festival - Thank you, 2018 sponsors!
Street Painting Festival - Thank you, 2018 sponsors!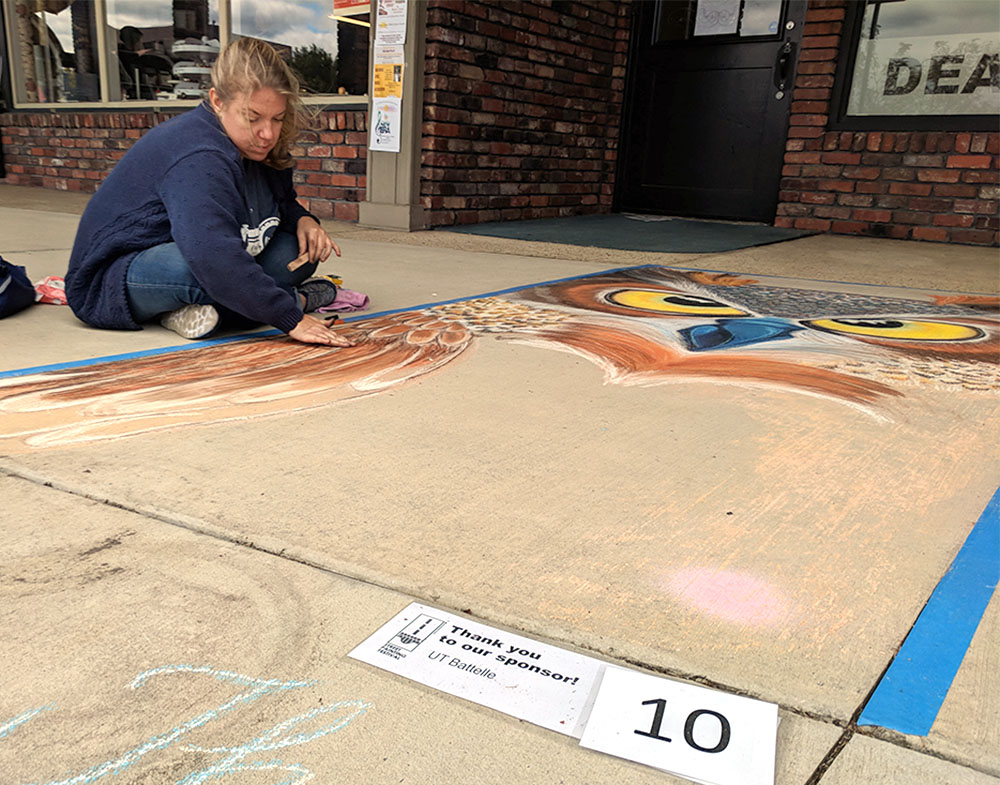 Artist Christine Palmer works on her Best-of-Show piece, sponsored by UT Battelle.
Your generosity supported Roane State student scholarships and arts in the community. Thank you!
2018 Sponsors
MCLinc
UT Battelle
Charles & Roseanne Samuels
Bill and June Martin
Jim Dodson
Bill and Marla Lenihan
William Roberts, MD, PhD.
John and Marilyn Wagoner
TN Bank
Susan Perry
David and Anne Dunthorn
Bob Hightower
Virginia Jones
Adolf King
Herb and Carolyn Krause
Ken and Barbara Krushenski,
Tom and Pat Row
Judith Wilson
Dr. Brent and Sharon Rankin
The Driskill Family
Barbara Ferrell
© Roane State Community College
Roane State Community College is a TBR and AA/EEO employer and does not discriminate against students, employees, or applicants for admission or employment on the basis of race, color, religion, creed, national origin, sex, sexual orientation, gender identity/expression, disability, age, status as a protected veteran, genetic information, or any other legally protected class with respect to all employment, programs and activities sponsored by Roane State. View full non-discrimination policy.