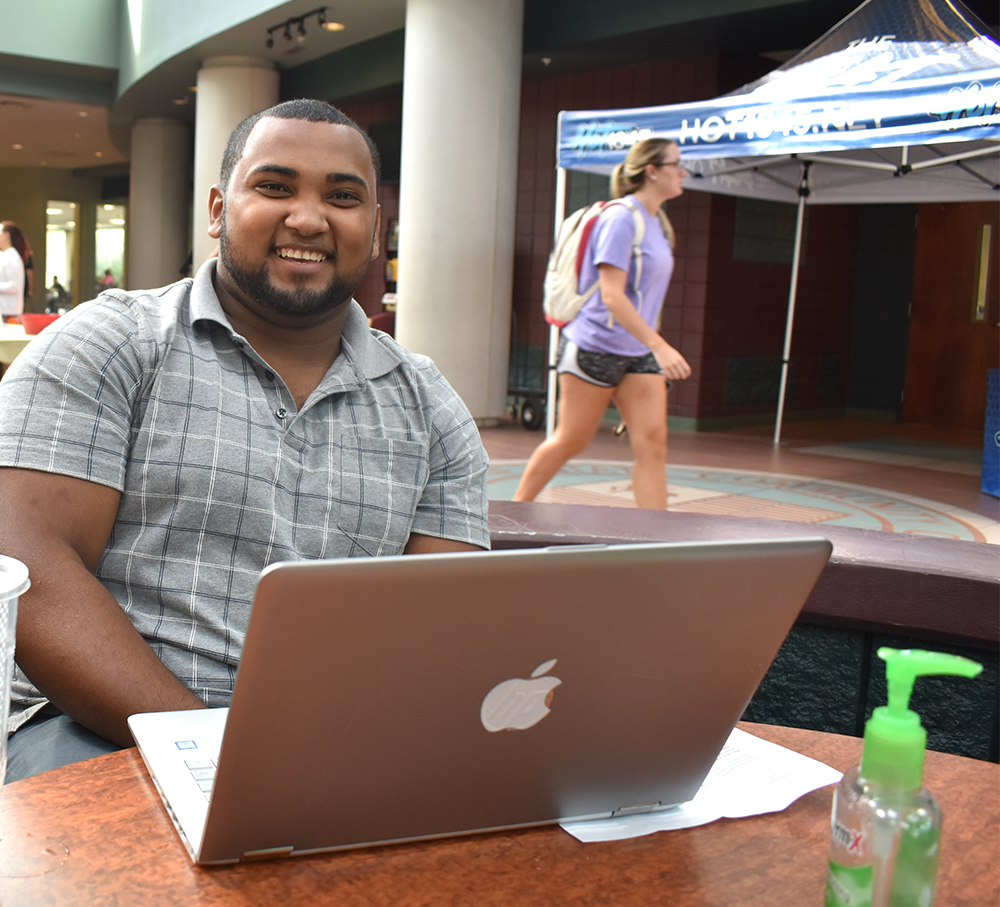 Welcome to Roane State's feature on students and what fascinates them about the subjects they study. Meet Jose Vega III, who would like to one day work for NASA.
Nov. 21, 2018
By Bob Fowler
Roane State Staff writer
Roane State student Jose Vega III takes pride in being on time.
Asked how long it takes to drive from his home in Monterey on the Cumberland Plateau to the community college's Oak Ridge campus, he gives this response: "One hour and 19 minutes."
"I tend to be punctual," said Vega, 19, who is finishing up his first semester at Roane State.
He's taking general classes at the Oak Ridge campus on Monday and Wednesday mornings and then drives to the college's Clinton Higher Education and Workforce Training Facility.
That's where he takes mechatronics, the branch of engineering involved in maintaining and troubleshooting advanced manufacturing equipment.
Given the lengthy commute, "It's easier to spend all day taking classes twice a week rather than spreading classes over the whole week," Vega said.
He completed high school at Heritage Academy, a private high school near his home. He chose Roane State, he said, partly because it's not as expensive as other colleges.
He said Roane State instructors "are really, really cool."
Adjunct faculty member Wendy-Ann Bennett, who teaches reading comprehension, "is really awesome. She's a relaxed teacher," Vega said. Bennett is readily available to answer any questions about her class, he added.
Also getting high marks from Vega is Nancy Hamilton, who teaches Roane State's college success course.
Roane State is the type of institution for students "where you have your mind set on a goal, and you're bound and determined to reach that goal," Vega said. "It's a great school, and I would recommend it to anyone."
After he obtains his associate's degree from Roane State, Vega intends to merge his new-found skills in mechatronics with a mechanical engineering degree he plans to pursue at Walla Walla University in Washington State.
He said he wants to get an aeronautical engineering degree with a goal of working for NASA, perhaps even becoming an astronaut. If that doesn't pan out, "I'd be happy designing and building the thrusters and propulsion devices" that launch astronauts into outer space, Vega said.
He said his love of learning was instilled by his parents. His dad, Jose Vega Jr., is the owner of a new and used car business – Advent Auto – with locations in Monterey and Florida. He has associate's degrees from a Florida college in legal investigations and paralegal studies.
His mom, Rosalima Vega, has a master's degree and is a medical missionary.
"I want to follow in their footsteps," Vega said of his parents.​