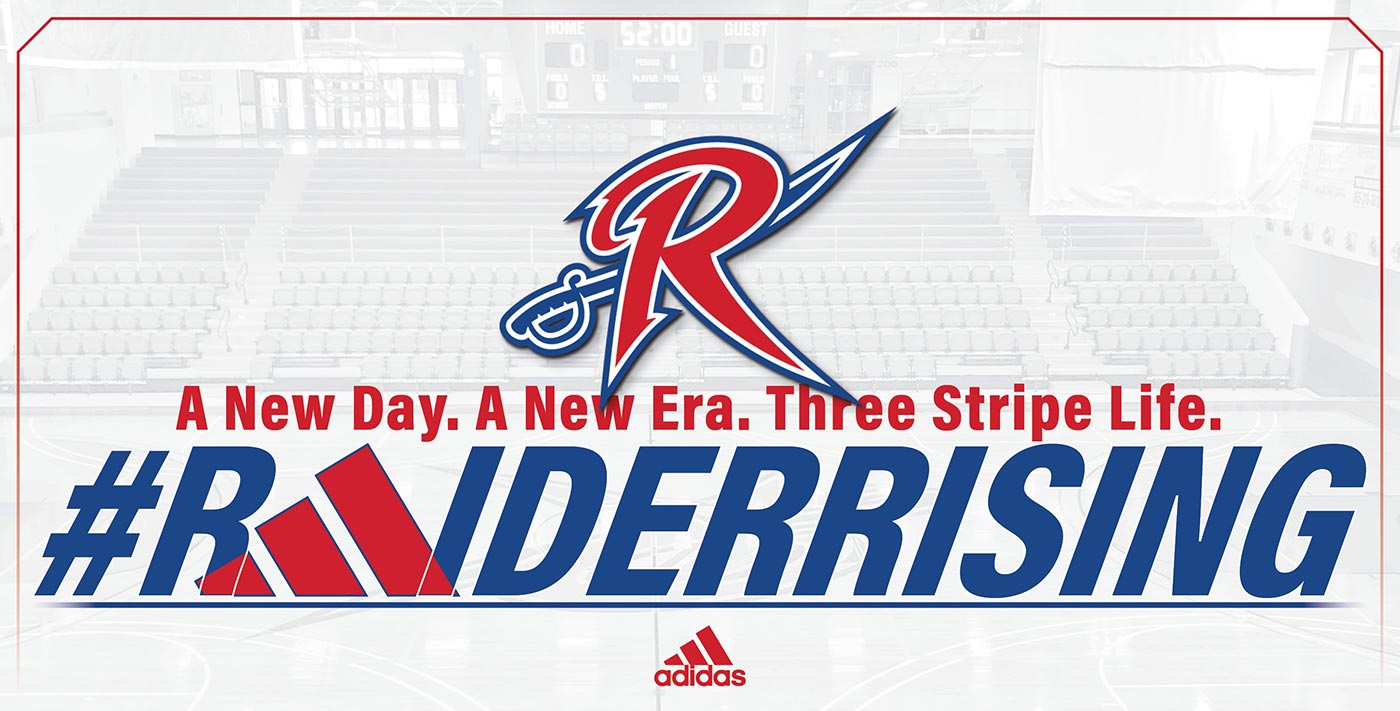 Sept. 10, 2019
By Bob Fowler
Roane State staff writer
Leading sportswear manufacturer adidas is now the Roane State Raiders' official brand for footwear, apparel and accessories, with the contract extending through the 2023-2024 academic year, officials announced. Elated Members of the Roane State Community College's athletic department celebrated the news.
"How excited we are to accept the adidas sponsorship offer!" said Roane State Athletic Director Randy Nesbit, who is also the head men's basketball coach.
"I feel that this new partnership with such a progressive company as adidas will boost the Roane State brand in the community, state and nationally," said Roane State Athletic Assistant R. Scott Witt.
"This relationship with adidas will pay dividends to RSCC athletics for years to come and will ultimately have a positive impact on the school as a whole." Adidas is the world's second-largest manufacturer of sportswear, and Chattanooga-based Athletic Shop Team Sports will take care of printing, embroidery and other production services related to outfitting the college's athletic teams in the adidas brand. The Athletic Shop provides services to hundreds of schools in Tennessee, Georgia, North Carolina and Kentucky.
"We are thrilled to partner with Roane State during such an exciting time for their institution," said Athletic Shop sales representative Cody Church.
"As a former student-athlete at Roane State, I am honored to be a part of seeing the institution growing their brand in this state, region, and across the country." Church played baseball during the 2007-2008 academic year under coaches Larry Works and David Lane.
With Roane State "having the ability to partner with a nationally recognized company like adidas, it will tremendously help them grow their brand of Raider athletics," Church said. "The branding efforts from adidas will be felt not only in athletics, but throughout all of Roane State's campuses."
Roane State competes in Region 7 of the NJCAA (National Junior College Athletics Association) in men's and women's basketball, baseball, softball and golf. A women's volleyball team will be added in the fall of 2020.
New uniform purchases will be the adidas brand in the Raider colors of Royal Blue, red and white. An online fan store is in the process of being added when the college completes retooling its athletics website, Witt said.
"The men's basketball team is beyond excited about our new partnership with adidas," said Dylan Bunnell, Roane State's assistant men's basketball coach. The "3 Stripes" logo of adidas "has become increasingly popular in the world of basketball and is associated with some of the best basketball players and programs in the country.
"We couldn't be happier about joining the Three Stripe life!" Bunnell said.
"Adidas is great products," said Roane State head women's basketball coach David Harnish. "They do a great job engineering new ideas each year and have always provided tremendous service to customers. We are very excited to partner up with adidas here at Roane State!"
Also celebrating was Teresa Duncan, the college's vice president of workforce and community development. "Adidas has a strong history of being part of a great athletic program," she said. "When our 1984 women's basketball team won the national championship, we wore adidas tennis shoes…three red stripes on white shoes. "As a member of that team, I've always associated those three red stripes with commitment, dedication and GRIT. Welcome back, adidas. Glad to have you on our team again."
Roane State is a two-year college providing transfer programs, career-preparation programs and continuing education. Founded in 1971, the college has campuses in Crossville, Harriman, Huntsville, Jamestown, Knoxville, LaFollette, Lenoir City, Oak Ridge, Wartburg and Clinton. For more information, visit roanestate.edu or call (865) 882-4554.