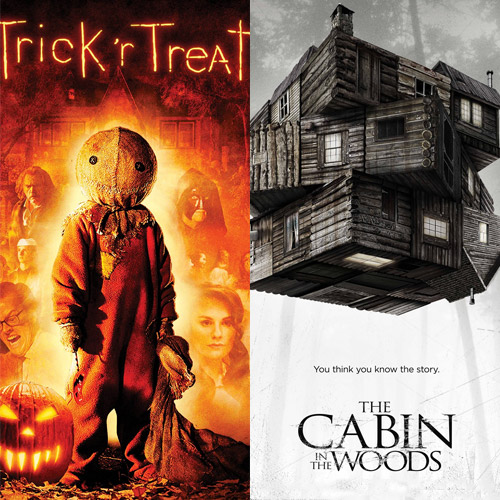 Oct. 08, 2019
By Bob Fowler
Roane State Staff Writer
The votes are in, and it's official: The second film in a double feature of frightful flicks on Friday, Oct. 25, 2019, at the Princess Theatre on North Roane Street in Harriman will be "The Cabin in the Woods," an R-rated movie that was originally released in 2011.
The first movie is an R-rated thriller first out in 2007 titled "Trick 'r Treat." That film will be screened at 7 p.m. in the historic theatre.
The free event is hosted by Roane State Community College's Arts and Lectures Committee. The committee asked the public to select the second movie from four options.
Just before the first movie, Roane State Assistant Professor Abby Schoolfield will give a brief talk about the nature of modern horror films and the history of Halloween going back to ancient Celtic times.
For questions, please contact:
De Anna D Stephens
Click above for email address
(865) 354-3000 ext. 5184
© Roane State Community College
Roane State Community College is a TBR and AA/EEO employer and does not discriminate against students, employees, or applicants for admission or employment on the basis of race, color, religion, creed, national origin, sex, sexual orientation, gender identity/expression, disability, age, status as a protected veteran, genetic information, or any other legally protected class with respect to all employment, programs and activities sponsored by Roane State. View full non-discrimination policy.