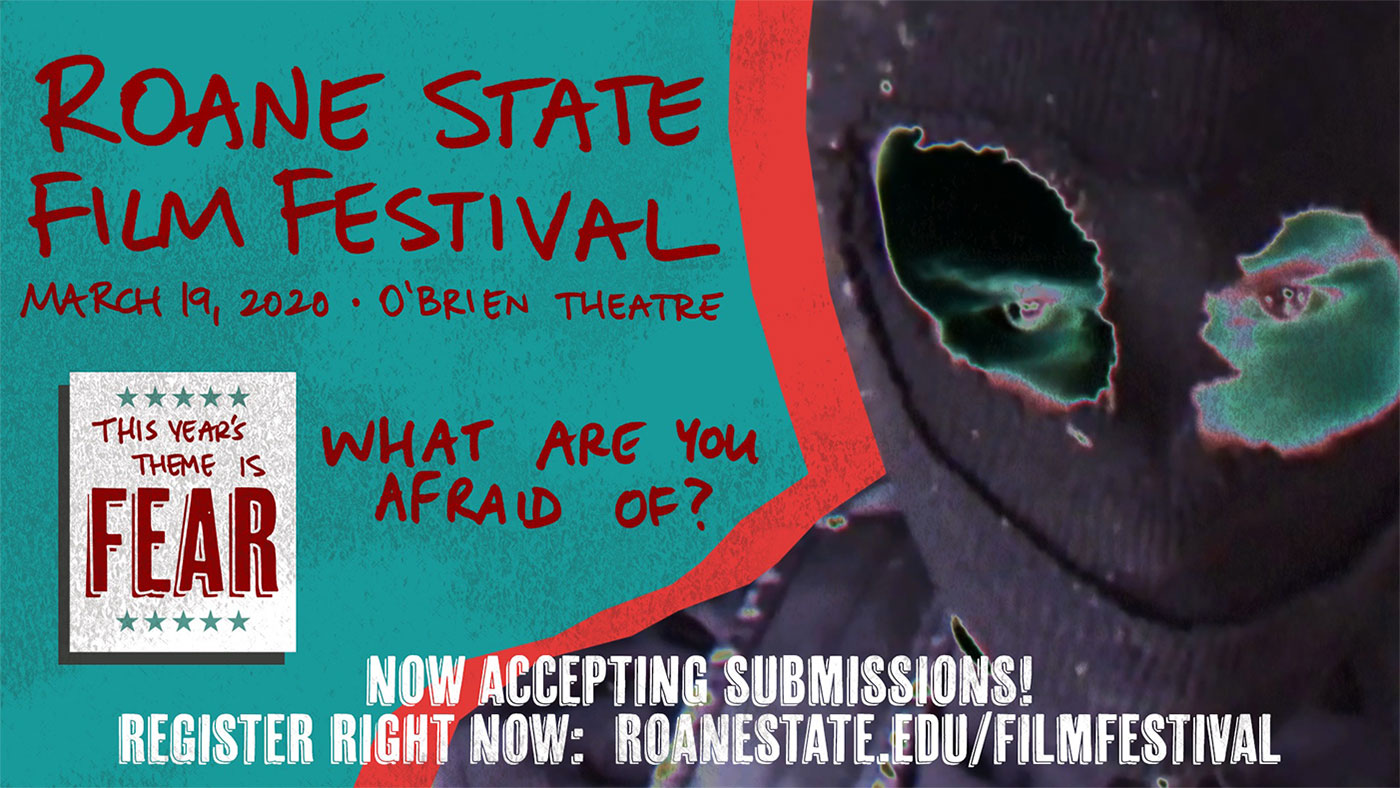 Current students, staff, and faculty are encouraged to submit original films for the Roane State Film Festival. This year's theme is fear.
The format is up to each filmmaker - narrative, comedy, drama, parody, music video, stop motion, and so on. Be creative, and show off your skills!
Films will be screened at the Roane State Film Festival on Thursday, March 19, 2020, in the O'Brien Theatre.
Find registration details and contest guidelines at roanestate.edu/filmfestival.
Contact Dr. Matt Waters, Associate Professor of Mass Communications, at watersmh@roanestate.edu for more information.
© Roane State Community College
Roane State Community College does not discriminate on the basis of race, color, religion, creed, ethnicity or national origin, sex, disability, age, status as protected veteran or any other class protected by Federal or State laws and regulation and by Tennessee board of Regents policies with respect to employment, programs, and activities.​​​​​​​ View full non-discrimination policy.