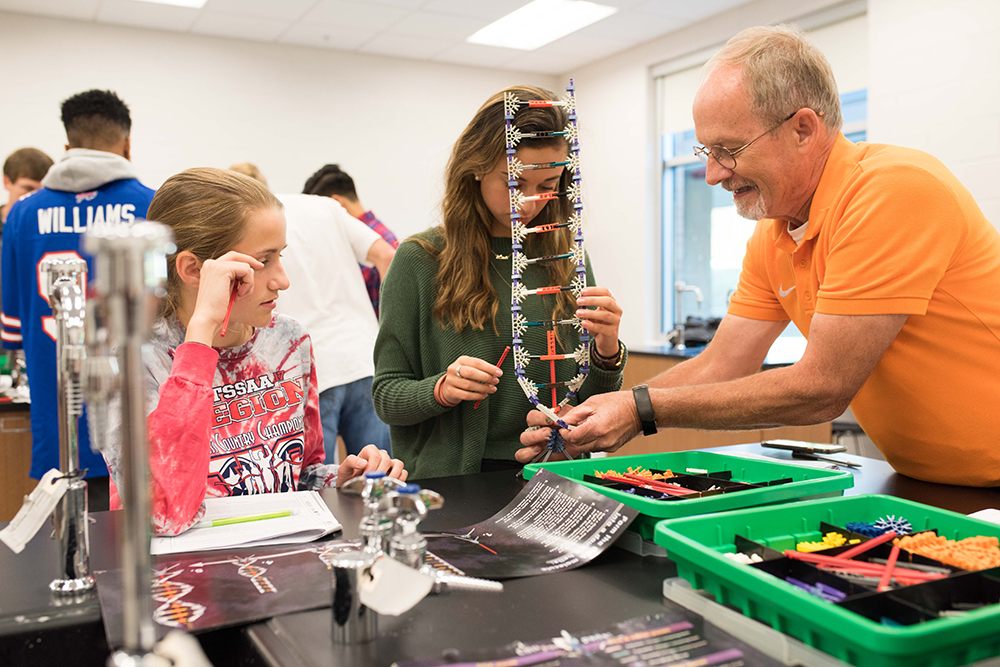 Dr. Bill Stafford teaching Roane State dual enrollment biology at Loudon High School.
Taking advantage of college classes while in high school is a great choice!
To get started, apply for the grant which pays for most dual enrollment college costs. There is no obligation to enroll if you're still undecided, so apply today.
Apply for the TN Dual Enrollment Grant
After you complete the grant application, here is what to expect:
There is no need to fill out a Roane State admissions application. In about two weeks, you should receive an email to the address that you provided in your grant application. The email will provide instructions on how to enroll and will request the completion of an immunization form and copies of your high school transcripts and test scores.
We look forward to hearing from you!
Need Help?
We are happy to help you! Please contact the dual studies recruiter nearest your location.
© Roane State Community College
Roane State Community College does not discriminate on the basis of race, color, religion, creed, ethnicity or national origin, sex, disability, age, status as protected veteran or any other class protected by Federal or State laws and regulation and by Tennessee board of Regents policies with respect to employment, programs, and activities.​​​​​​​ View full non-discrimination policy.