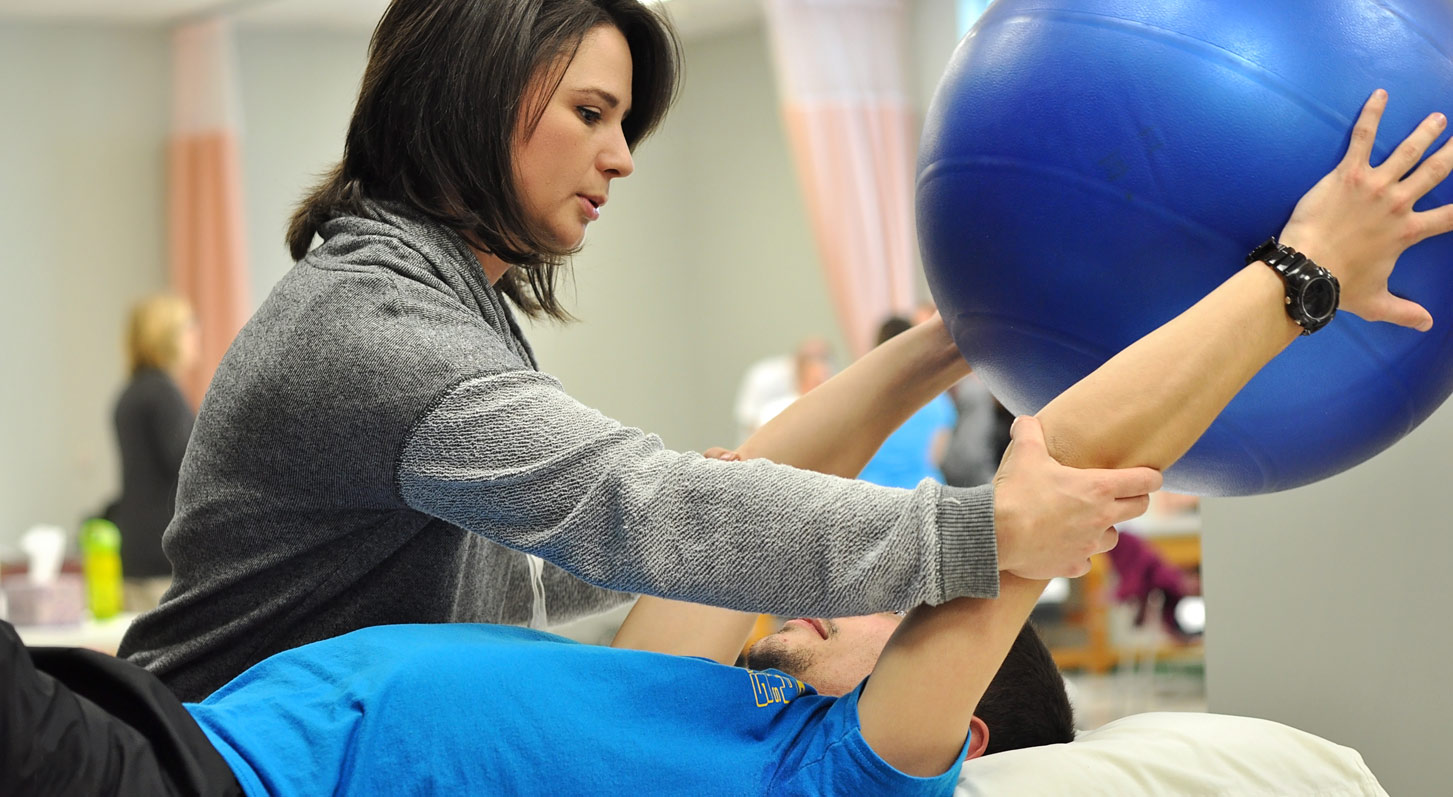 Overview
The physical therapist assistant (PTA) works under the direction and supervision of a licensed physical therapist to apply therapeutic exercises, physical agents, education and training in order to restore optimal function to those individuals impaired by disease or injury. Once the physical therapist develops a specific plan of care, the PTA applies, monitors and progresses the treatment. The PTA routinely uses physical agents such as heat, cold, massage, ultrasound and electrotherapy to promote tissue healing. Therapeutic exercises are commonly used by the PTA for patients who have impairments due to stroke, brain injury, fracture, amputation and after many types of surgical interventions.
The average GPA for those students accepted to the RSCC PTA program generally exceeds around 3.5. The RSCC program is a one-plus-one format that includes one year of prerequisites courses, and after program acceptance, includes an additional three full-time semesters (Fall, Spring and Summer). The second-year curriculum includes classroom, laboratory and off-site clinical instructions.
A graduate of the program receives an Associate of Applied Science Degree and is eligible to sit for the state licensure examination and apply for Tennessee licensure as a physical therapist assistant.
Work settings
Physical therapist assistants can work in a variety of settings. These include but are not limited to hospitals, private clinics, rehabilitation centers, home health, extended care facilities, public and non-public schools and academic institutions.
Abilities and behaviors important for success
A physical therapist assistant should possess the ability to be a self-motivated individual that can think on their feet. They should be willing to perfect their verbal, non-verbal and written skills to effectively communicate with persons of all ages and cultural backgrounds. Applicants to the PTA program need to be willing to invest a high degree of both physical and emotional energy into this career.
Salary and Job Outlook
According to the U.S. Department of Labor and the Bureau of Labor Statistics, employment of physical therapist assistants is projected to have a growth rate of 41% from 2012 to 2022, which is much faster than the average for all occupations. Physical therapist assistant is listed in the top 10 fastest growing occupations. PTAs can start out earning between $34,000 and $42,000 a year in our region. Nationally the median pay is 18.96 per hour.
Related Fields
Others who work in the rehabilitation field include occupational therapy assistants, recreational therapists, athletic trainers, exercise physiologists and respiratory therapists.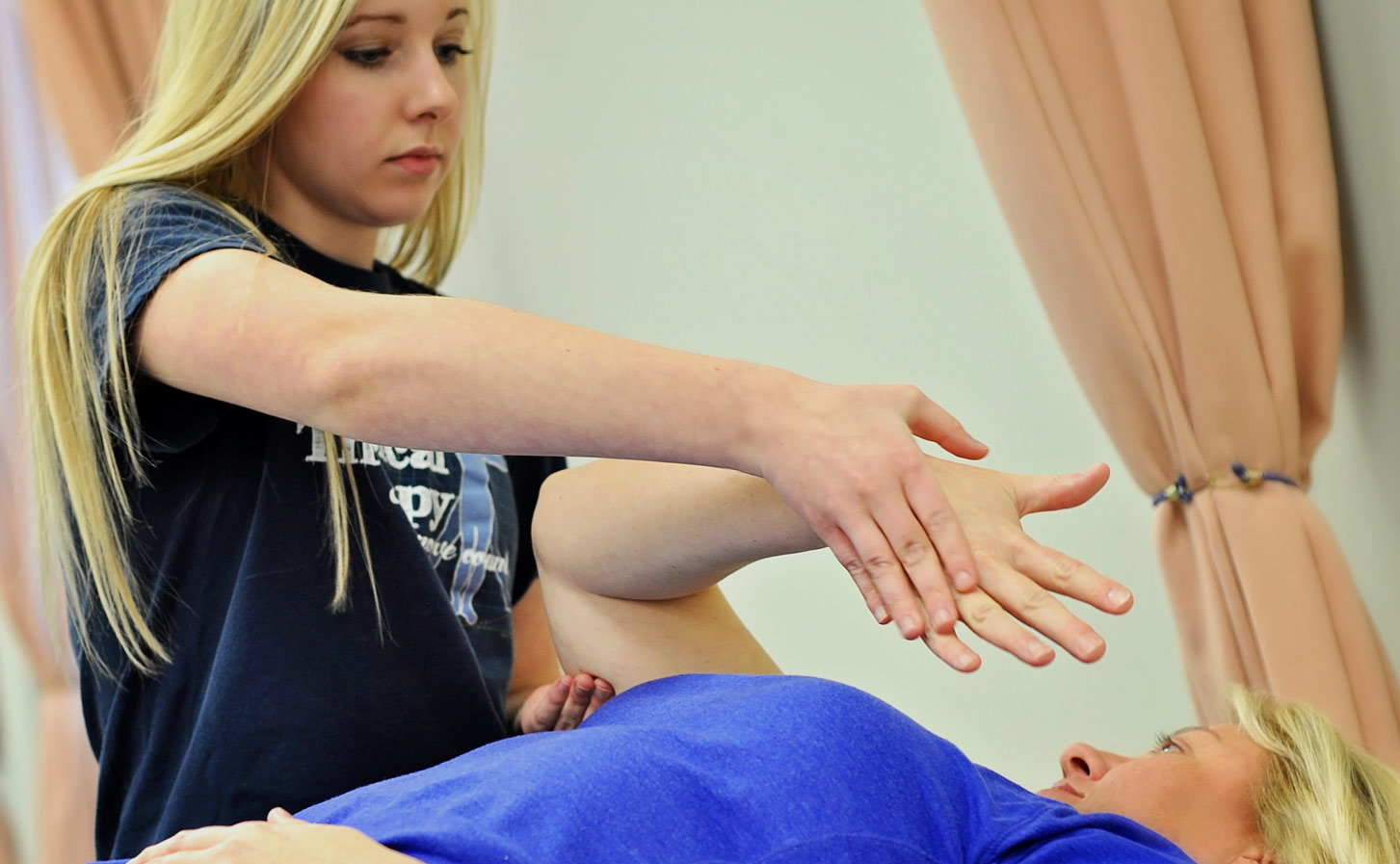 Credentialing Requirements
Upon successful completion of the Physical Therapist Assistant Program, the graduate is eligible to take the licensure examination and apply for a license to practice as a PTA in Tennessee. Graduates of the Roane State Community College Physical Therapist Assistant (PTA) Program have passed this exam the first time at a 97% rate since 2010.
Location
Classes taken during the second year of The Physical Therapist Assistant Program meet on the Oak Ridge Branch Campus. All didactic and laboratory work is offered on this campus. Clinical experience is gained utilizing over sixty off campus sites. Most of these sites are located in and around the greater Knoxville area.
Accreditation
The Physical Therapist Assistant Program is accredited by Accreditation Commission on Accreditation in Physical Therapy Education, 1111 North Fairfax Street, Alexandria, Virginia 22314; accreditation@apta.org; (703) 684-2782 or (703) 706-3245; capteonline.org.
Where can I get more information about the program?
See
PTA Admissions Information
and the
Roane State Catalog
for information about classes, costs and specific admission and selection policies and requirements.
Where can I get more information about the profession?
American Physical Therapy Association
Where can I get more information about state licensure for PTAs?
State of TN Department of Health
Health Related Boards
227 French Landing, Suite 300
Heritage Place Metro Center
Nashville, TN 37243
TN Board of Physical Therapy
(615) 532-5132
http://www.tennessee.gov