The $13.8 million Goff Health Sciences and Technology Building at the Oak Ridge campus will include space for new programs, faculty offices, new classrooms and new labs. The building will include 14 classrooms, seven labs, 37 faculty
offices, an adjunct faculty area, three conference rooms, two lecture halls, 15 student study areas and four computer labs. The building will be LEED-certified for energy efficiency and have geothermal heating and cooling.
The Health Sciences and Technology Building was complated in March 2014.
August 2014
The new building is ready and will welcome its first students during the Fall 2014 semester.
February 2014
The nursing labs are spacious.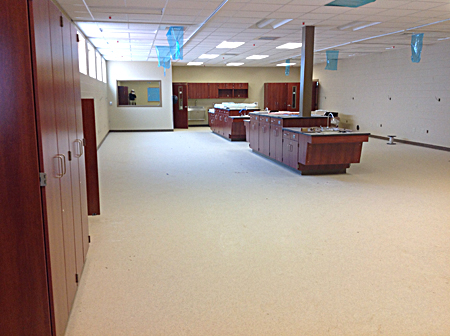 Exposed steel adds a nice architectural touch.

December 2013
Check out a view from the stairs and photos of the interior.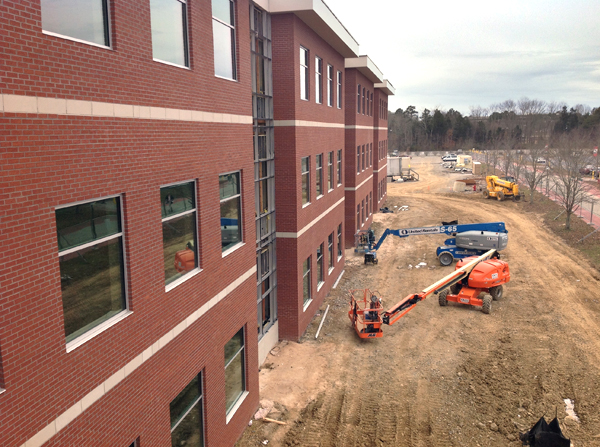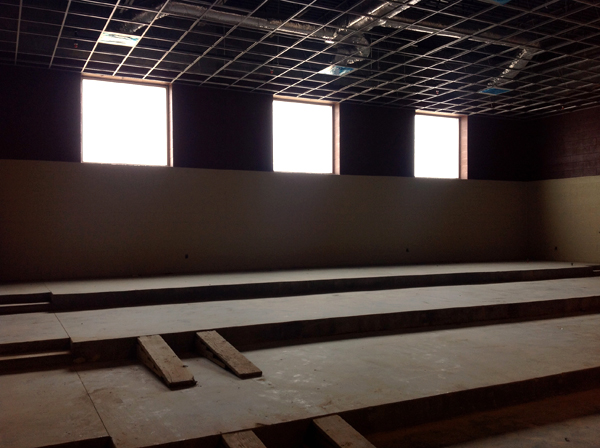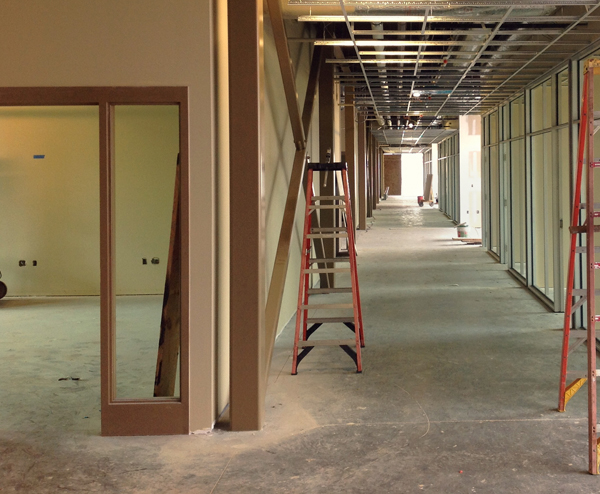 September 2013
The white roofing helps increase energy efficiency.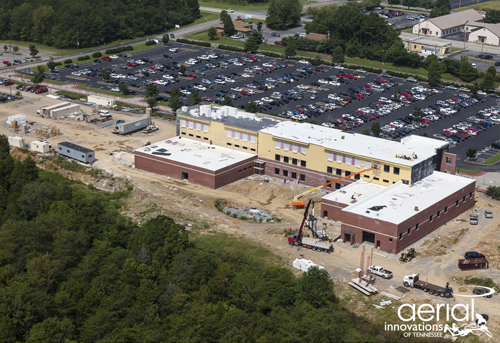 August 2013
Work on roofing has begun.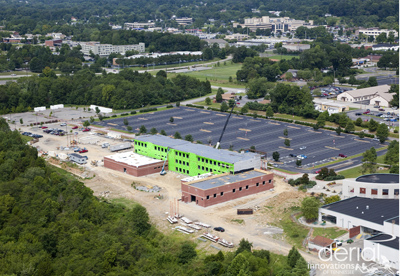 July 2013
The building now has three full floors. Classroom walls are under construction as well as faculty offices and laboratories.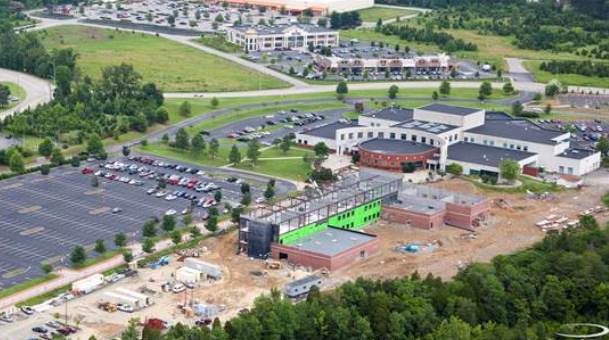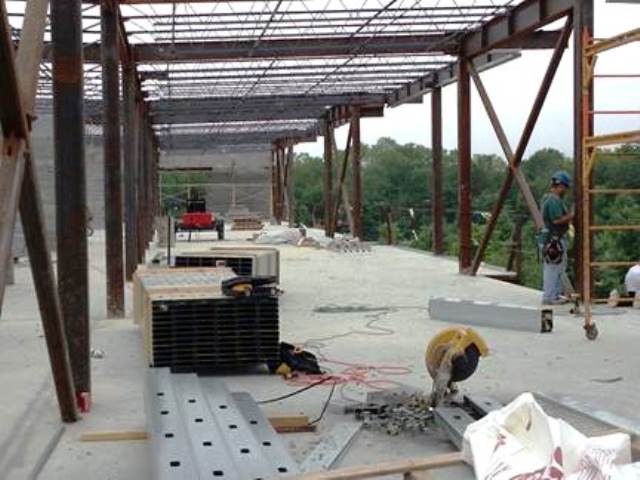 June 2013
A lot of progress has been made in late spring.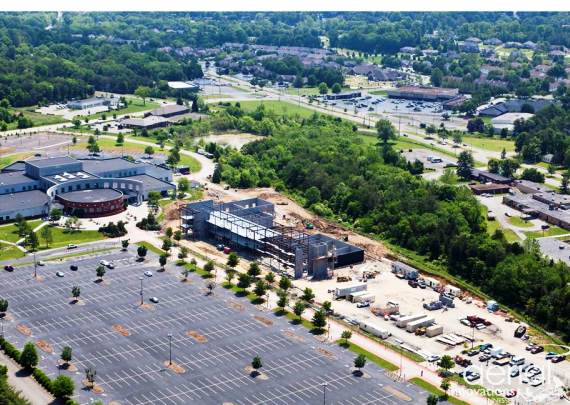 May 2013
The new building is beginning to take shape now.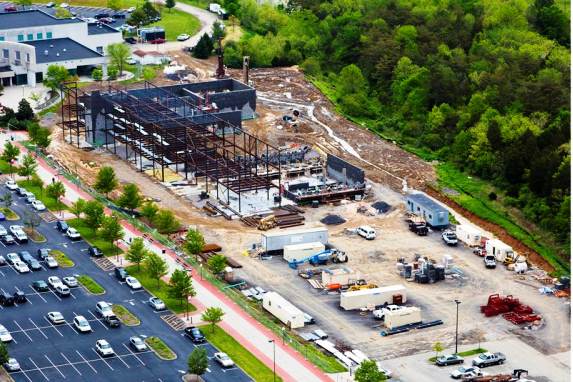 April 2013
You can see the walls just starting to come out of the ground.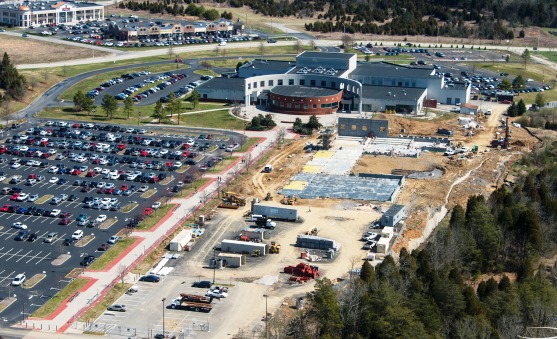 March 2013
Work is moving along on the site.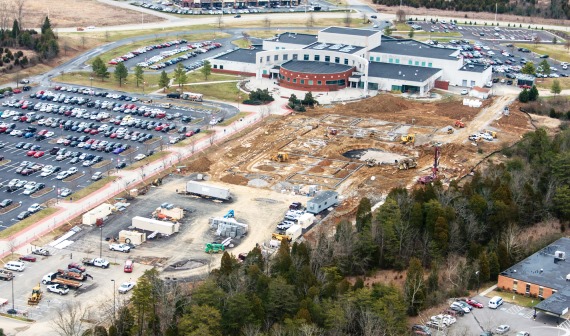 February 2013
90 percent of the footers have been poured
Steel erection will begin in 18 and be completed in 10 to 12 weeks
Geothermal well drilling is beginning
October 2012
The ground is almost ready for foundation construction to begin.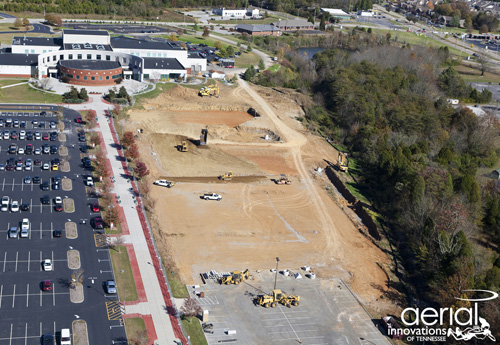 October 2012
You can see the footprint of the building. The big hole in the "U" of the building is a rain garden that will catch all of the run-off water instead of sending it to the retaining pond. This is one of the LEED attributes of the building. At the end of this month, we should see the foundation coming out of the ground.
September 2012
Update: Site work has started on the new building. Check out this aerial view.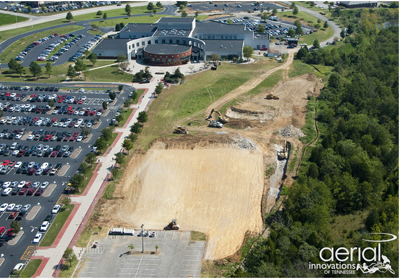 © Roane State Community College
Roane State Community College is a TBR and AA/EEO employer and does not discriminate against students, employees, or applicants for admission or employment on the basis of race, color, religion, creed, national origin, sex, sexual orientation, gender identity/expression, disability, age, status as a protected veteran, genetic information, or any other legally protected class with respect to all employment, programs and activities sponsored by Roane State. View full non-discrimination policy.