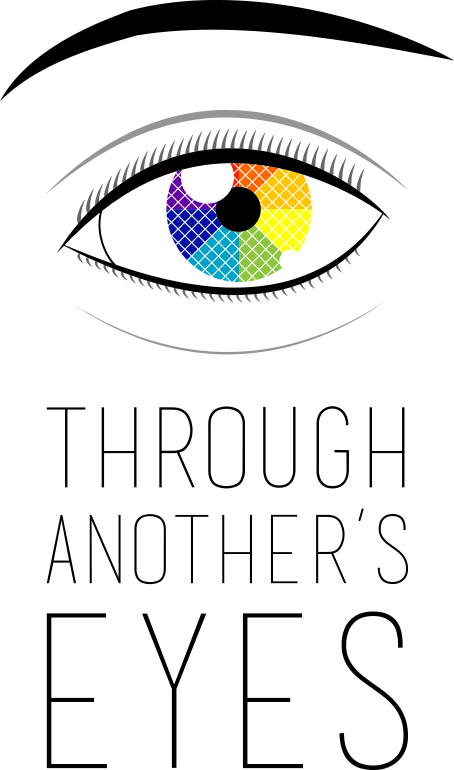 Diversity Contest 2018: Through Another's Eyes
For this year's Diversity Contest, your challenge is to engage in an experience that represents a different view than your own and then express that experience through writing, art or performance.
How? Here are few ideas, but do not feel limited to these suggestions. Please keep in mind that under no circumstances should you do anything that compromises your safety.
Attend a service at a church you have never visited or for a faith that is not your own.
As you go through your day, everywhere you go, think about how you would do what you were doing if you were physically impaired. For example, how would you get to class if you could not see? Be highly conscious of how physical challenges could impact your day-to-day activities. As you go through the day being mindful of how physical limitations would impact your life, keep a diary with your reflections and use the diary as inspiration for your work.
Make notes of all the items you read in a typical day -- stop signs, street signs, books, Instagram captions, billboards, and so on -- and consider the real-life difficulties of illiteracy.
Visit an area of town that is outside your usual routine.
Have a conversation with someone who has a different perspective than you on an important issue.
Visit with someone who has had a different life experience. For example, if you have never served in the military, have a discussion with a veteran about their experience.
Volunteer to serve in a nonprofit or school that is outside your normal experience. For example, consider volunteering in an agency that serves the homeless. Or, volunteer to read to children in an elementary school outside your community. Visit a nursing home.
Through your church or an appropriate agency, participate in a tour of a jail.
Try to go a day without using your car.
Under no circumstances should you try to change someone else's views, and you are not at all being asked to change your views. Rather, just take a moment to thoughtfully immerse yourself in a different viewpoint or experience than your own.
For your entry, consider your experience of stepping outside your comfort zone and seeing the world through someone else's perspective. Consider the following questions as you create your entry.
What was your process for understanding someone else's perspective?
How did you feel about the experience?
What did you learn after being exposed to a different experience or perspective?
The overall purpose is to help you see a broader spectrum of the human experience.
Contest details
Apply to enter the contest by March 1. Entries will be due March 12. Applications and entries will be submitted via Momentum.
Students may enter in two categories: Go ahead and start thinking about your potential project.
Written expression: Examples include essays, poetry and short stories.
Arts and performance: Examples include artwork, photography, short films, and musical performances.
Prizes
First-place winners in each category receive $1,500. Second-place winners in each category receive $1,000, and third-place winners receive $500.
© Roane State Community College
Roane State Community College is a TBR and AA/EEO employer and does not discriminate against students, employees, or applicants for admission or employment on the basis of race, color, religion, creed, national origin, sex, sexual orientation, gender identity/expression, disability, age, status as a protected veteran, genetic information, or any other legally protected class with respect to all employment, programs and activities sponsored by Roane State. View full non-discrimination policy.