100 Dutch Masters: The Age of Rembrandt
T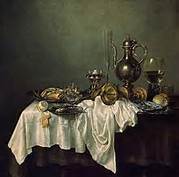 his is another in our series of art classes featuring courses offered by The Teaching Company (aka The Great Courses: www.TheGreatCourses.com). This one is devoted to the outstanding artists who flourished in the Netherlands during the Sixteenth and Seventeenth Centuries: Rembrandt, Hals, Hooch, Steen, Vermeer, and so on. The professor is William Kloss, who also taught the earlier ORICL course on A History of European Art. Those attending that class will remember his outstanding presentation of each work he discusses, including a detailed description of the work at hand, its style, context, and its emotional content. Even those knowledgeable about the paintings will enjoy his keen insights, gaining deeper appreciation of the genius of the artist.
The course is made up of 36 lectures. We will follow the format of our earlier classes, taking in two of Kloss's lectures each session. This makes for three terms of six sessions each, meaning that this ORICL class will continue in the Spring and Summer, 2017, terms.
Come join us and enrich your understanding of this era of the efflorescent flourishing of Netherlandish genius.
Murray Martin is the coordinator for this video presentation. He has enjoyed many of the Great Courses over the years and would like to share with you his enthusiastic response to this Teaching Company offering. Murray has previously taught and presented courses on music and travel.
Six sessions: Mondays, 4:00—5:10 p.m., September 12, 26; October 3, 10, 17, 24
101 Art a la Carte Film Series
Art a la Carte is a series of brown-bag luncheon learning programs designed for those interested in the arts – both artists and arts appreciators. Films concentrate on art history, museum collections, interviews with artists and/or demonstrations by various artists, and the creative muse or spirit. Fall 2016 will feature the film series "Understanding Art: Impressionism". Art critic Waldemar Januszczak casts his considerable wit and focus on one of the most beloved, if not the most beloved, art movements of all time. However they were not always so loved. In fact, they were rebels and outcasts in the Paris Salons. "As he (Januszczak) visits the studios, hot spots and rustic vistas that inspired the artists, he sheds light on a motley collection of personalities from Jean-Frederic Bazille, a gifted, nearly seven foot tall painter who helped bankroll his fellow artists, to Claude Monet, whose obsession with water compelled him to build a floating studio. When they banded together for eight legendary exhibitions between 1874 and 1886, they forever expanded the boundaries of art." Films for the series are approximately 60 minutes long but may be slightly longer. The series is held the fourth Friday in each month at 12 noon. This class will be held at the Oak Ridge Art Center, 201 Badger Avenue, Oak Ridge.
Three sessions: Fridays, 12:00 noon – 1:00 p.m., September 23, October 28, November 25
102 Art Appreciation – Ceramics and Paintings
Join us for a two session course examining items in the private collection of Eun-Sook Kim. The first session will cover ceramics.
Pieces from the Far East, Central America, and the ancient world will be viewed and discussed. The second session will cover Far Eastern paintings. Both contemporary and vintage examples will be presented.
This class will be held at Ms. Kim's studio at 109 Windham Road.
Eun-Sook Kim, an Oak Ridger, has had several one-person shows of her artwork and has exhibited in international and national juried shows in KS, NC, WV, and OH. She is founder of Corner Gallery, OR. Among her many presentations and lectures were art presentations at Shigaraki, Japan; WanKwang Univ., Korea; and Ewha Woman's Univ., Seoul, Korea. Ms. Kim received her MFA in ceramics in 1990 from UTK.
Two sessions: Mondays, 9:30—10:40 a.m., October 3, 10
103 Creative Journaling Class Fee: $15
Use visual journaling to gain knowledge and tools for self-discovery, planning, healing and creating anything new. We will use found images and items, paint, drawing media, stamps, ink, and recycled materials, to develop a creative journal for self-discovery. Simple art techniques and materials will be discussed and demonstrated in each class. This practice may have many uses in one's life from simple diary to problem solving difficult situations, clarifying thoughts, or even catharsis. No arts experience or background is needed, just a playful attitude and a willingness to try something new. A list of additional materials and/or personal mementos students might want to use will be sent to participants before the first class.
Leah Marcum-Estes is the Director of the Oak Ridge Art Center. As a museum professional and arts educator for over 30 years, she has worked with artists and techniques in Tennessee and Kentucky.
Three sessions: Wednesdays, 10:00 a.m. – 12:00 noon, September 21, 28 and October 5
104 Dichroic Glass Pendants Class Fee: $25
Dichroic glass is wonderfully sparkling – flashing different colors depending on the angle you look at it. Developed for use in the space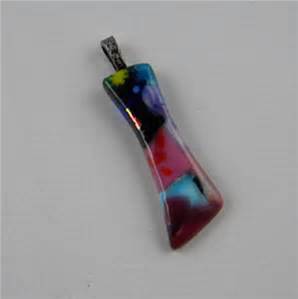 program, it is now a popular material to use in jewelry making. In this class, you will make a fused glass pendant, choosing glass from a variety of colors, textures and patterns to produce your own unique design. The pendants will be fused for you in the Art Center's kiln and we will attach a bail to complete the pendant in the second class. Then they are ready to be worn on a chain or cord and admired by everyone!
Ruth Prince teaches glass fusing, enameling and metal clay classes at the Oak Ridge Art Center and serves on their advisory board. She has a BA in math and computer science and a BFA in painting, both from UT, Knoxville.
Two sessions: Thursdays, 10:00 a.m. – 12:00 noon, October 6, 13
105 Hand Built Mugs Class Fee: $35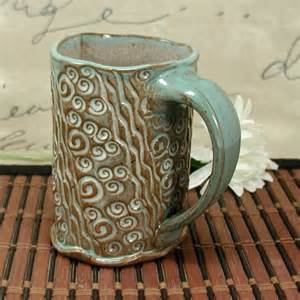 Students will work with clay to make two simple hand-built, slab mugs. They will learn to roll out slabs, construct a simple mug shape with them and add decorative designs and/or embellishments. Pieces will then be bisque fired, before students return for the second session to glaze. Students will return for the 3rd session to pick-up their finished work. Classes will meet in the pottery studio at the Oak Ridge Art Center – 201 Badger Avenue, Oak Ridge. Students should wear washable clothes and shoes and be prepared to play in the "mud."
Bill Capshaw is a member of the Advisory Board of the Oak Ridge Art Center, where he oversees the planning and operation of the pottery studio and teaches beginning to advanced classes. He received a Bachelor of Fine Arts (Ceramics) in 1971 and a Master of Fine Arts (Printing Process) in 1974. In addition to teaching at the Art Center, he has given workshops at facilities such as the Appalachian Center for Crafts, Arrowmont, John C. Campbell Folk School, and Vanderbilt University. As a professional artist, he competes locally and on a national level, has received many awards, and is represented in many museum collections.
Three sessions: Thursdays, 10:00 a.m. – 12:00 noon, October 20, 27 and November 3
106 Doodles and Tangles Class Fee: $10
Are you always doodling when you are stuck on hold on the phone or sitting in a boring meeting? You are not alone. There is a flood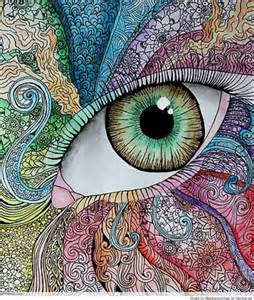 of books recently about 'doodles' or 'zentangles.' But what is this all about? These books give techniques to take your 'doodles' and create beautiful designs by repetition of simple patterns. Adult coloring books are popular today. Learn to make do-it-yourself images to color and save yourself money. No artistic ability is necessary, just the ability to copy a few pen strokes in different configurations. You will complete several designs to take home. Pens and paper will be furnished. Materials fee of $10 will include your own pen so you can continue to explore this fun activity.
Ruth Prince – See class 104 for bio information.
One session: Thursday, 10:00 a.m. – 12:00 noon, November 3
107 Exploring Thailand and Myanmar
Fay and I invite you to join us for a slide show presentation with commentary on our travels in 2009 to Thailand, with a pre-trip to
Angkor Wat, Cambodia, and in 2015 to Myanmar (Burma). Our first destination was Bangkok, Thailand, where highlights were the Grand Palace and the nearby floating markets. Leaving Bangkok we visited the site of the River Kwai railroad of World War II infamy, and walked on the famous bridge over the river. Then we traveled to the northern cities of Chiang Rai, where we visited one of the hill tribe villages, and finally Chiang Mai. A short flight took us to Siem Reap, Cambodia, where the highlight was exploring the ruins of Angkor Wat, viewing it both at sunrise and at sunset.
Our trip to Myanmar, land of pagodas, began in Yangon (Rangoon) where we visited the spectacular Shwedagon Pagoda, said to be sheathed in more gold than is contained in all the vaults of the Bank of England. We flew north to Bagan where we explored some of the many temples, including the Shwezigon Pagoda. Later we boarded our ship for a 7-day cruise on the Irrawaddy River. From the river, we were able to access several of the villages bordering the river where we had a chance to observe local craftsmen manufacturing clay pots and statues for sacred use in temples. We ended in Mandalay where one highlight was a pagoda referred to as "the world's biggest book".
In the third session, we will be joined by Frank Plasil who will discuss a trip to Burma that he took several decades ago.
Murray and Fay Martin are retirees from the Oak Ridge National Laboratory, Murray from the Physics Division and Fay from positions in the Biology, Environmental, and Information Divisions. They have traveled extensively since retiring and enjoy sharing their experiences with others. Murray has previously taught classes on piano music and on other travels.
Three sessions: Mondays, 4:00—5:10 p.m., November 7, 14, 21
108 Indonesia (Bali, Tana Toraja, Sulawesi), Komodo and Flores
Because of its population, Indonesia is the largest Muslim country in the world. The island of Bali is the only island in the country (of about 13,000 islands) where the Hindu religion is practiced. This makes it unique because its temples and customs are very different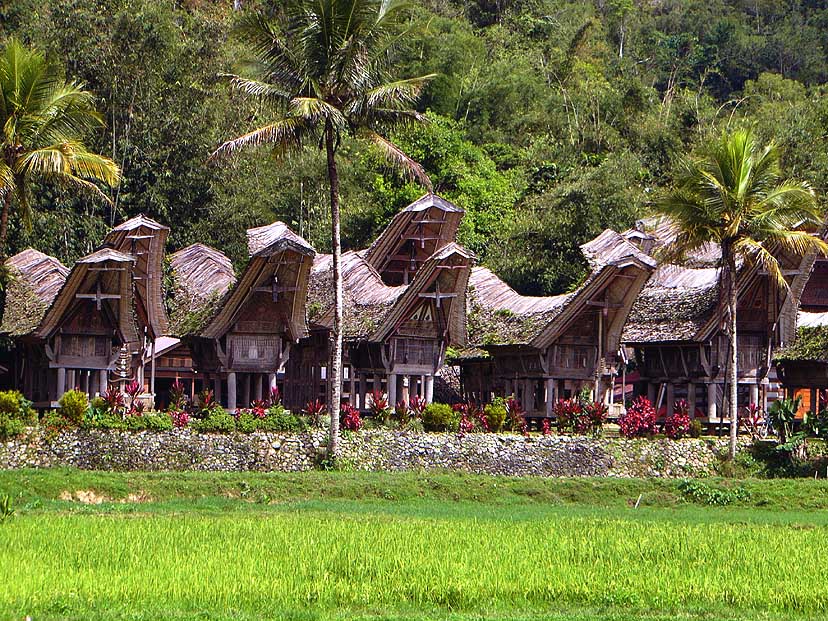 from the rest of the country. Additionally, Bali has very nice beaches, vegetation, flowers and fruits. The instructor visited Bali for the third time in October 2015.
The island of Sulawesi is a larger island, mainly covered by volcanic mountains. In the interior region of Tana Toraja, the inhabitants are Animists and Christians who built their houses and granaries with a very unusual shape and also have very different (from the rest of the world) funeral practices. On our arrival we were invited to be witnesses to a funeral and later visited several resting places for grown-ups and very young children.
The islands of Komodo and Rinca are part of a National Park because their inhabitant lizards (Komodo Dragons) are unique in the world. What makes them unique is their very large size (an adult can be about 10 feet long and weigh 150 pounds) and they hunt their food.
Join the instructor for a narrated video of these islands, which were recently checked off of his bucket list!
Carlos Bamberger received a PhD in Chemistry from U.N. Buenos Aires. He retired from ORNL in 1997 as Senior Research Staff. He authored more than 100 publications, 3 book chapters and holds 24 patents. He has visited more than 80 countries and speaks 4 languages.
Four sessions: Thursdays, 2:30—3:40 p.m., October 27, November 3, 10, 17