350 Fiction Book Group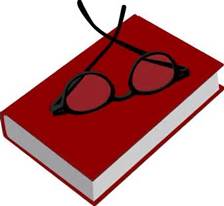 The Fiction Book Group encourages its members to read and discuss together the fiction of the last several decades. We read recent winners of the National Book Award, the Pulitzer Prize, the Booker Prize, and the PEN/Faulkner Award, and other literary prizes. Members recommend books they have read, and the final selections are made by majority vote. Join us to discover some new authors and titles to enjoy. You'll like the lively, informal discussions and the insights offered by the avid readers in this group.
Class coordinator is Kay Moss.
Three sessions: Thursdays, 1:00 — 2:10 p.m., September 22, October 27, December 1
351 Nonfiction Book Group
Nonfiction ranges widely: politics to biography; history to natural science; adventure to psychology; sociology to business—we read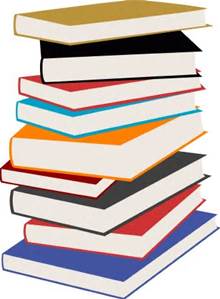 them all. Members recommend books they have read, and final selections are made by majority vote. Come join us and surprise yourself by reading some titles you might never have selected or enjoyed - PLUS enjoy the wide range of stimulating discussions and viewpoints!
The September book is: Lindbergh by A. Scott Berg.
Class coordinator is Jim Basford.
Four sessions: Thursdays, 10:00—11:30 a.m., September 15, October 20, November 17, December 15
352 Classic Literature Revisited
The Classic Literature book group reads and discusses classic literature with the goal of challenging each other for new insights into
old favorites. The group reads novels published before 1950 which have achieved lasting fame. Books for the rest of the year will be voted on by the group.
The September book is: The Edge of Sadness by Edwin O'Connor.
Class coordinator is Judy Kidd. She has been active in Oak Ridge arts since 1957 and taught English for twenty five years at Robertsville Junior High. She participates in most ORICL book discussions and literature classes.
Four sessions: Mondays, 1:30 - 3:00 p.m., September 12, October 10, November 14, December 12
353 Let's Read a Mystery
Those who read mysteries learn history, culture, and forensic information as well as development of characters. Of course, they also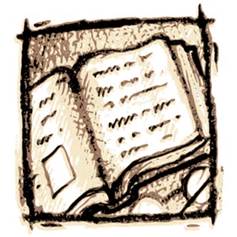 read about criminals, sleuths and the solution to the crime. There are categories such as cozy cottage and suspense. Come and discuss authors and titles.
Class Coordinator is Katherine Smith.
Three sessions: Tuesdays, 4:00 - 5:10 p.m., September 27, October, 25, November 22
354 Shakespeare Out Loud
"What's in a name? That which we call a rose by any other name would smell as sweet.", Romeo and Juliet, Act II, scene ii
What do Peggy Lee, The Supremes, Bruce Springsteen, Tom Waits, Lou Reed, Dire Straits and Taylor Swift have in common? Each has produced a popular work influenced by Shakespeare's Romeo and Juliet.
Of Shakespeare's works, Romeo and Juliet (our selected play for this semester) has generated the most--and most varied--adaptations. These include prose and verse, narratives, drama, opera, orchestral and choral music, jazz and pop, ballet, film, television and painting. It may be the most filmed play of all time and is one of Shakespeare's most illustrated works (source: Wikipedia).The word "Romeo" has even become synonymous with "male lover" in English.
Come join us as we read this familiar work with more experience and wisdom than we had in high school. Forsooth, we may even play Peggy Lee's cover of "Fever" to get you in the mood!
Romeo loved Juliet
Juliet, she felt the same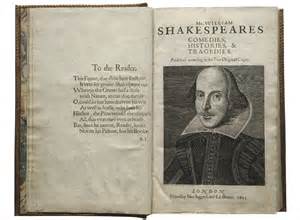 When he put his arms around her
He said, "Julie, baby, you're my flame
"Thou giveth fever
"When we kisseth
"Fever with thy flaming youth
"Fever! I'm afire
"Fever, yea, I burn, forsooth."
"Fever" lyrics by Little Willie John
The group reads orally in a round-robin manner, stopping for informal discussions, as the group desires. Mispronunciations welcome! Bring your own unabridged copy of the play. Various editions pose no problems.
Jane Williams and Nancy Burwell are retired educators who know that the best way to learn is to teach. They enjoy organizing the class and absorbing Shakespeare along with the other readers. They like to have fun while learning and have discovered that the more people reading the play to one another, the more fun!
Eight sessions: Tuesdays, 1:00—2:10 p.m., September 13, 20, 27, October 4, 11, 18, 25, November 1
355 Why You Should Write – For Yourself, not Publication
You will learn many things about writing you never before thought about. Writing can/will bring you closer to yourself and others in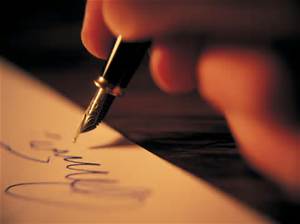 ways never imagined. You will learn how easy it is, how to get started, how to write well, and will learn of the benefits and rewards. The instructor will take you quickly through all genres of writing, and then concentrate on those "you" can easily do and enjoy. The talk will end with a form of writing few have ever before heard of or seen, but one you will very likely be anxious to begin for yourself—you will be quite surprised. You will come away with a thorough understanding of the marvelous and rewarding universe of "Writing".
Timothy Joseph earned a BS, BSEd, MA, and PhD. He is a freelance technical writer. As a former high school teacher and science department head, college professor, corporate division director, and senior scientist, he has written hundreds of technical papers and professional journal publications, and was a weekly columnist with the Knoxville News Sentinel. He gives Creative Writing talks at local high schools and organizations, and has taught at writers' conferences. His literary writing includes four novels, a book of poetry, a children's book, and a nonfiction book on the Manhattan Project, and a fifth novel is in the making.
One session: Monday, 4:00—5:30 p.m., November 28
356 The Ghost Stories of Edith Wharton
Pulitzer-prize winning author Edith Wharton is generally known for her fine novels including House of Mirth, Age of Innocence and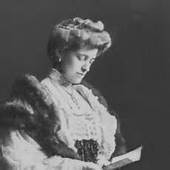 Ethan Frome. Perhaps lesser known are her short stories, and, in particular, her ghost stories. While Wharton denied believing in ghosts, she showed a life-long fascination with the supernatural in her writings. This course will focus on her well-wrought and spine-tingling ghost stories as we read Ghost Stories of Edith Wharton: Tales of Mystery and the Supernatural.
Dr. Deborah Scaperoth is a lecturer at the University of Tennessee. Her poetry has appeared in New Millennium Writings, Yemasse, Number One, Migrants and Stowaways, Literary Lunch, Knoxville Bound, and others. She has taught at the University of Tennessee since 1994, the University of International Business and Economics in Beijing China, University of Memphis, Columbus State Community College, and East Tennessee State University.
Four sessions: Wednesdays, 2:30 – 3:40 p.m., September 21, 28, October 5 and 12
357 Conference Style Workshop on Writing a Memoir
Participate in an extended class session designed to advance your goals for writing a memoir. The class period consists of four segments:
- An open forum for the instructor to provide content on memoir as a written form and strategies for writing/responding critically to your work;
- A thinking and planning/writing period on writing memoir for participants during which the instructor will circulate to confer with individuals or small groups, as needed;
- Small group meetings the instructor will oversee during which participants will read or talk about their writing/plans for writing and receive feedback;
- Group summaries and questions, response, and wrap up.
Registration is limited to continuing students who completed one or both of the Instructor's previous classes on Writing Memoirs. Newcomers might consider the instructor's class #359 (page 18).
Linda Best graduated from Ladycliff College in Highland Falls, NY; holds a Master's in Education from Boston University; and earned an EdD in Cognitive Development/The Writing Process from the University of Rochester, NY. She has 38 years' experience in the teaching of writing, and her work included a federal grant for training K-12 teachers on how to integrate writing into learning activities. Linda's publications include numerous articles and book chapters on teaching and learning, her dissertation, two textbooks, and a memoir. Retiring from Kean University, NJ, in 2012 as a Professor Emerita/English, she relocated to East TN with her husband that same year.
One session: Wednesday, September 7, 10:00 a.m. – 1:00 p.m.
358 Russian Fairy Tales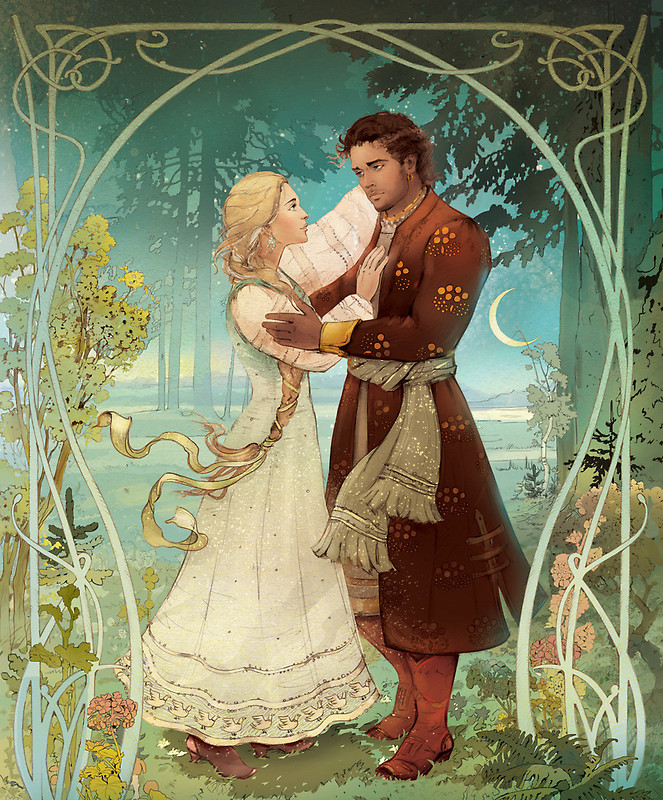 Russian stories are elaborate and convoluted, inhabited by archtypes and magical animals. Come and share adventures of the spoken word with the likes of Vassalissa the Wise, Koschei the Deathless, Baba Yaga, and the Firebird. No reading required.
Kathleen Mavournin grew up in Minnesota fascinated by myths, folktales and fairytales. She has lived more than 45 years in East Tennessee, holds a PhD in Microbiology from UT, and worked 20+ years at ORNL. On retirement 15 years ago, she turned into a professional storyteller. Her repertoire includes rarely heard stories from remote places as well as Appalachian, Native American, and European tales. She's a graduate of the School of Sacred Storytelling and a member of the Healing Story Alliance. She leads workshops on telling life stories, creating fairytales from personal experience, or goddess mythology; she teaches storytelling to children and teaches teachers to teach storytelling to children.
Five sessions: Tuesdays, 11:00 a.m.—12:10 p.m., September 20, 27, October 4, 11, 18
359 Writing a Memoir
Discuss concepts in writing to advance your goals for writing a memoir. Engage in class activities that focus on memoir as a distinct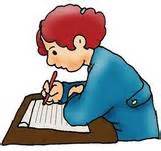 writing form, strategies for generating and organizing ideas, writing style, and grammar. Develop skills for generating narrative and reviewing your work and others' critically through in-class writing, group work, and individualized instructor feedback. Appropriate for continuing and new participants.
First day attendance required to confirm registration in the class. Regular attendance expected.
Due to the nature of this course, enrollment is limited. Attendance in the class is strictly limited to those individuals who are officially on the class roll.
Linda Best — see class 357 for bio information.
Seven Sessions: Wednesdays 11:00 a.m. – 12:10 p.m., September 14, 21, October 5, 26, November 9, 23, and December 7
360 Ron Rash: An Appalachian Writer of Poems, Short Stories, and Novels
Ron Rash has published award-winning pieces in several fields of writing. His novel Serena was made into a movie starring Jennifer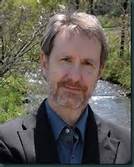 Lawrence in the title role. Rash's most recent novel, Above the Waterfall, is a New York Times Bestseller. He is the author of four collections of poems, six collection of stories, and six novels. He has also published widely in journals and anthologies. His novels were finalists in the 2007 and 2009 PEN/Faulkner Awards. He won the 2010 Frank O'Conner International Short Story Award, and he has twice been the recipient of the O. Henry Prize. He teaches at Western Carolina University.
This four-session class will sample Rash's poetry, short stories, and novels. The opening class will look at the poems, especially those in Raising the Dead and Among the Believers. In the second class we will discuss Rash's first published novel, One Foot in Eden. The third class will include a look at the author's short stories, with attention to Rash's habit of taking the germ of an idea in a poem and developing a short story. In the final class, we will consider Rash's most recent novel, Above the Waterfall.
Connie Green is a graduate of ORHS, Auburn University, and UT. She taught writing at UT and published short stories, poetry, and novels for young people (including The War At Home, set in OR during WWII). Since 1978, she has written a personal column for The Loudon County News Herald. She belongs to numerous writing organizations.
Four sessions: Wednesdays, 1:00—2:10 p.m., October 5, 12, 19, 16