400 Blue Zones – Where People Live Longest and Why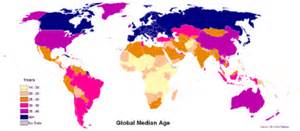 In 2004, Dan Buettner teamed up with National Geographic and the world's best longevity researchers to identify pockets around the world where people live measurably longer and better. In these "Blue Zones" they found that people reach age 100 at rates 10 times greater than in the United States.
After identifying 5 of the world's Blue Zones, Dan and National Geographic took teams of scientists to each location to identify lifestyle characteristics that might explain longevity. They found that the lifestyles of all Blue Zones residents shared nine specific characteristics.
Dan's subsequent book The Blue Zones hit the New York Times best-seller list and took Dan everywhere from Oprah to TED to Bill Clinton's Health Matters Initiative. The success prompted a new challenge: could we improve health and longevity in the US?
In 2009 Dan's group partnered with AARP and the United Health Foundation to apply the Power 9 principles to Albert Lea, MN. It worked: after just one year, participants added an estimated 2.9 years to their average lifespan while healthcare claims for city worker dropped 49%. Blue Zones are now being built in cities and businesses across the country. Join us to learn more about this interesting topic!
Delores Moyer – see class 403 for bio information.
One session: Wednesday, 1:00—2:10 p.m., November 30
401 Blue Zones—Where People Live Longest and Why
Same class as Blue Zones above, but additional session added due to popular demand. Please choose the one that best suits your schedule.
One session: Wednesday, 2:30—3:40 p.m., November 30
402 Medicine TBD
Dr. Paul Huffstutter, who taught a course on medical simulation, will teach a course on a subject to be determined. He assures us that it will be interesting, and we are sure it will be.
Paul J. Huffstutter, M.D. FACS is Assistant Professor of the University of Tennessee Graduate School of Medicine and Co-Director of the UT Center for Advanced Medical Simulation.
One session: Thursday, 9:30—10:40 a.m., October 13
403 Long-term Care - Updated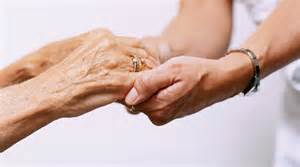 Guidelines on how to choose services you and your family may need in the future
This course will review different types of long-term care services including homecare, assisted living and skilled services, retirement options, homes for the aged, continuing care retirement communities, sitter services, etc. Pros and cons, cost and financial considerations will be discussed. Advice will be provided regarding facility visits, what questions to ask while there, and how to determine whether or not it's a good fit for you or your family member. Suggestions on how to use the internet to research options and how to conclude the decision making process will also be discussed. Updated information from the class offered in previous terms will be provided.
Delores Moyer has taught health care administrative/allied health courses at Christian Brothers University in Memphis as well as at the College of St. Francis. Most recently, she was the interim Administrator for the Willow Ridge Rehab and Living Center. Delores is currently serving on Oak Ridge City's Board for Health and Education and volunteers for the state ombudsman program at two facilities in Oak Ridge.
One session: Monday, 1:00—2:10 p.m., November 28
404 Supercharge Your Retirement Health
Come learn how to create an active, happy and healthy retirement! The following topics will be covered during this six session class: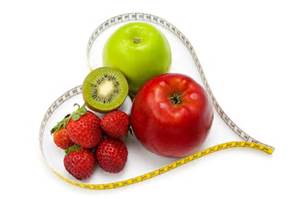 Creating Healthy Habits
Controlling Blood Sugar with Diet and Exercise
Heart Health and Stress Reduction
Controlling Inflammation
The Aging Brain
Weekly, Healthy Meal Planning.
Kay Belangia is an Integrative Nutrition Health Coach and a Certified Nutritionist Consultant. She graduated from the Institute for Integrative Nutrition and has a certification from the Natural Healing Institute of Naturopathy. Prior to studying nutrition she was a classical guitarist and teacher for 40 years. At the age of 54, she had to give up the guitar for medical reasons and was thrown into retirement without warning. Her journey to wellness has given her many insights into creating a balanced and healthy life after the majority of her working years.
Six sessions: Thursdays, 7:00—8:30 p.m., September 15, 22, 29, October 6, 13, 20
405 Introduction to Herbalism, and Common Edible and Medicinal Backyard Plants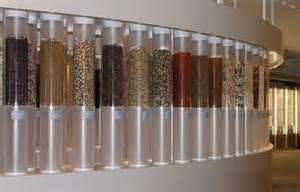 Herbs have a long history as medicine, and their components still form the basis of most of our modern day prescription medications. Their actions range from mild to strong and are indicated for different body types and organ systems. We will discuss common herbs and how their tastes and properties dictate bodily response. Preparation methods and storage of plant material will also be covered. Several common local herbs will be discussed and how you can use them in your daily life. This class will help streamline your understanding of herbs as medicine and assist with appropriate herb selection for home use. There will be a brief introduction to the identification of common local edible and medicinal wild plants that can be found in most people's backyards. We will discuss a few uses of the plants, how to identify them, and where to find them. Live plants will be available for the students to practice on and become comfortable with identification.
Danna Sharp obtained her BS in Biochemistry from the University of Tennessee Knoxville in 2012 and her Master's Degree in Chemistry in 2015. She has been working with plants for many years and has been studying nutrition and herbalism both independently and with other local herbalists.
Two sessions: Wednesdays, 2:30—3:40 p.m., September 21, 28
406 Chinese Diagnosis in Medicine
Traditional Chinese methods of diagnosis are very well established and useful techniques for understanding bodily imbalances.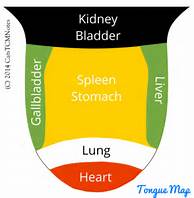 Tongue diagnosis is one such technique that is widely used in China today. It has been refined over hundreds of years in the field of medicine. This class will cover the basics of diagnosis and what different tongue patterns mean in the body from a Chinese medicine perspective. This 3 hour class is detailed and relies heavily on class participation. Students can expect to better understand the health picture of the body that the tongue relays. The typical herbs used for specific tongue patterns will be briefly discussed at the end of the course.
Suggested prerequisite: Introduction to Herbalism
Danna Sharp—see class 405 for bio information.
One Session: Wednesday, 2:30—3:40 p.m., October 5