450 ORCMA Concert Introduction Series
Join Oak Ridge Symphony Music Director, Dan Allcott, for a lecture previewing works on the upcoming symphony concert. The lectures will be held on Monday afternoons before the Saturday concerts. Maestro Allcott will present musical excerpts and provide historical context on the works to be performed in the concerts.
Pride of Place – A World Premier work by Knoxville composer, Mark Harrell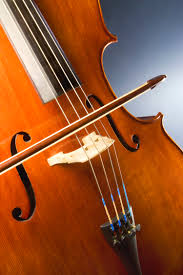 "Calm Sea and Prosperous Voyage" by Felix Mendelssohn
"Ellis Island: The Dream of America" by Peter Boyer
A Mozart Celebration – Mozart: Mass in C major, k. 317 "Coronation"
Mozart: Divertimento in F, k. 138
Mozart: Violin concerto no. 5, k. 219 "Turkish"
Dan Allcott has been the Music Director of the Oak Ridge Symphony since 2010. Maestro Allcott continues to lead Oak Ridgers on a journey of musical discovery - honoring our traditions while bringing new works and performers to our audience. Well-known throughout the Southeast as an educator and professional, he is Professor of Music and Director of Orchestras at Tennessee Tech University. In addition Maestro Allcott serves as Music Director and Conductor for the Bryan Symphony, and recently accepted a position as Artistic Advisor for Eastport Strings in Maine.
Two sessions: Mondays, 4:00—5:10 p.m., September 19, October 31
451 The Life and Music of Wolfgang Amadeus Mozart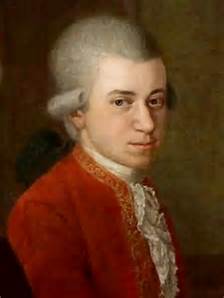 This is a series of music classes featuring courses offered by The Teaching Company (aka The Great Courses: www.TheGreatCourses.com). This class will feature Mozart – a figure whose personal life generated nearly as much interest as his music. The series is a biographical and musical study of Wolfgang Amadeus Mozart (1756–1791), who composed more than 600 works of beauty and brilliance in just over 20 years.
We will view eight forty-five minute lectures by Professor Robert Greenberg, Music Historian-in-Residence with San Francisco Performances.
Dan Robbins retired from B&W Y-12 in 2013 after 47 years of company service. At Y-12 he was the director of the analytical laboratories. He is a chemistry graduate of UNC, Chapel Hill and a Princeton PhD.
Eight sessions: Wednesdays, 11:00 a.m.—12:10 p.m., September 21, 28, October 5, 19, 26, November 2, 9, 16
452 Hootenanny: The American Folk Music Revival of the 1950s & 1960s
By the early 1960s, Washington Square Park and the Greenwich Village Gaslight Café in New York City were the epicenters of the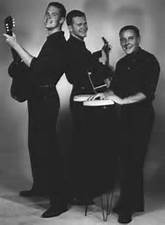 full grown folk music revival in America. Woody Guthrie, Pete Seeger, Burl Ives, The Weavers, and The Kingston Trio dominated folk music in the 1950s, followed by Peter, Paul and Mary; Joan Baez; The New Christy Minstrels; and Bob Dylan in the 1960s. By 1965 the boom of folk music had reached its peak as rock n' roll came to dominate the music marketplace. Even though short-lived, the folk music revival left an enduring musical legacy on American culture. This new genre of American music was a blend of southern ballads, blues, string band music, bluegrass, gospel, sea shanties, cowboy, and political protest songs. This class will contain mini-lectures, recordings, live musical instrument demonstrations, group discussions, and sing-alongs. Come to learn why this music should be preserved and perpetuated.
Chip Bailey is a member of The Tennessee Arts Commission as a "Teaching Artist," The Tennessee Folklore Society, The Appalachian Studies Association, a Musician Ambassador at the Museum of Appalachia, and a retired college professor/administrator.
Two sessions: Mondays, 6:00—7:10 p.m., November 7, 14