470 Gene Hise Philosophical Society
The Philosophical Society begins its fourteenth year of exploring useful knowledge and the integration of the sciences. In all previous semesters, presentations and stimulating discussions were held in areas of physical science, engineering, medical science, natural science, and social science.
The Society has no fixed subject or topic. Any topic in the sciences is fair game; however, we leave politics and theology to other classes. The society has no permanent instructor. Members and guest speakers who are knowledgeable in the topic for that session make presentations.
It has been our experience that the presentations are well-prepared and intellectually stimulating, and the discussion periods (while not descending quite to anarchy) are equally stimulating and great fun.
Class moderator is Bob Olson.
Ten sessions: Fridays, 11:00 a.m.—12:10 p.m., September 16, 23, 30, October 7, 14, 21, 28, November 4, 11, 18
471 Religious Literacy
What does it mean to be "religiously" literate? Can/should you be religiously literate without being religious? Is it important to be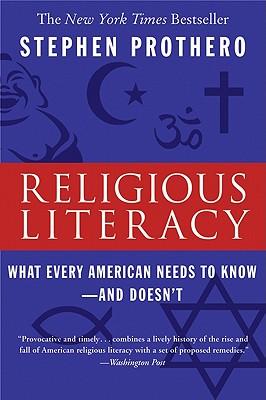 religiously literate? These questions and others will be explored in this course. Our guide will be Prothero's 2008 book entitled Religious Literacy. To some degree this class will be a natural follow-up to my previous courses on the Philosophy of Religion and the Concept of Religious Freedom.
Dr. Phil Hamlin is a native Tennessean. He has taught a wide variety of courses at UTK since 1964. His particular interests in philosophy include: the teaching of philosophy, aesthetics and the philosophy of art, the philosophy of religion, philosophy and narrative (literature and film), applied ethics.
Eight sessions: Thursdays, 11:00 a.m.—12:10 p.m., September 15, October 6, 13, 27, November 3, 17, December 1, 8
472 Ethics in America
The class will view the videos from a PBS series "Ethics in America" and discuss the issues they raise. The videos are round-table discussions of a variety of ethical issues, including decisions faced by lawyers ("To Defend a Killer"), physicians ("Do Doctors Know Best?"), politicians and journalists ("Politics, Privacy, and the Press"), military ("Under Orders, Under Fire"), businesspersons ("Anatomy of a Corporate Takeover"), scientists ("The Human Experiment"), and others.
Glenn C. Graber, Emeritus Professor of Philosophy, The University of Tennessee, Knoxville is the discussion leader.
Ten: sessions: Tuesdays, 9:00—10:40 a.m., September 13, 20, 27, October 4, 11, 18, 25, November 1, 8, 15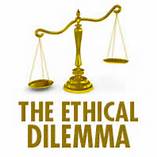 473 Who Should Have Power & Why? Topics in Political Philosophy
Politics is about power: who should have it, and why? In this course we will explore ancient and modern answers to this question. Our aim is to develop our ability to think in sophisticated ways about social and political life generally, and of democratic life in particular. We will find that reflecting philosophically about exercising social, political and economic power helps us develop a better understanding of our relationship with the power we have and the problems and possibilities of building a better society.
Christian Golden received a BA in Philosophy from the University of Virginia and PhD in Philosophy from Georgetown. Prior to his current position as lecturer in the Philosophy department at UTK, he taught at Georgetown. His areas of specialization are Moral Philosophy, Ethics, and Political Philosophy.
Five sessions: Wednesdays, 4:00 — 5:10 p.m., November 2, 9, 16, 23, 30