500 How the Buddha Awakened and Taught
Proposition: what we know from early suttas and the Buddha's life from "Awakening" at about the age of 35 until the age of 80 is how he awakened, lived life, and (fortunately) taught others, thus 45 years of Nibbana! How could his life have been otherwise?
This is a course about Siddh?ttha Gotama (probably 480-400 BC), the Buddha (not about "Buddhism"), and after an initial time for considering how conditions were in India in the 5th century BC, and information about the Buddha's family, his disciples and companions, women, kings, brahmins, Jains, and samanas (seekers), we will turn to how he discussed human experience in the world and our place in it.
We will examine and discuss three major areas of the Buddha's teaching: 1) how the world is with its impermanence and other characteristics; 2) how we human beings are receiving information through our senses, how we react to it with desire and identification, and how these tendencies can be harnessed for great insight and good; and 3) how we can practice individually and with many others in a world where there is a great need for the alleviation of suffering. Practice in this tradition includes meditation, clarity, study, conversation, and attending to others in the world through loving kindness, compassion, joy and equanimity. Several books can be recommended for summer reading: Richard Gombrich, What the Buddha Thought (Oxford series, Equinox, 2009) is a fresh look at how the Buddha thought and taught, while Rupert Gethin, Foundations of Buddhism (Oxford University Press, 1998) is a rather more traditional look at both the Buddha and the tradition.
We hope that we can hear from the monks and laypersons at Chua Phap Bao, the Vietnamese Temple in West Knoxville along the way.
After these main topics, we will look into (or review) some separate topics that we will have let languish such as karma, rebirth and so forth. "Ehipassiko" ("come and see!")
Fred Martinson is an art historian (PhD Univ. of Chicago) who taught at the University of Tennessee, Knoxville for 30 years. He has a special interest in the iconology of Buddhist art ("meaning" as well as style and context). After specializing in the meaning of Buddhist subjects in Asian art for decades, about 25 years ago, he began a meditation practice of his own. Since that time, he has studied with a number of different teachers and he participates in a half-dozen meditation and study groups in the Knoxville area including one on suttas (the Buddha's Discourses).
Ten sessions: Mondays, 11:00 a.m.—12:10 p.m., September 12, 19, 26, October 3, 24, 31, November 7, 14, 21, 28
501 Introduction to Unitarian Universalism
This class will begin with the roots of Unitarianism and Universalism in the early history of Christianity and explore the main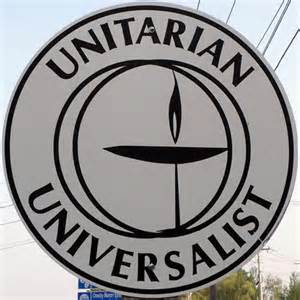 developments in these two liberal branches of Christianity up to their consolidation in 1961 and on to the present day of what is now the pluralistic faith of Unitarian Universalism.
Tandy Scheffler and Jake Morrill are the Ministers of the Oak Ridge Unitarian Universalist church. Tandy's focus is education, small group ministry, and leadership development. Jake's focus is worship, community ministry, and outreach. They are both long time Unitarian Universalists, residing in Oak Ridge.
Four sessions: Mondays, 2:30—3:40 p.m., October 31, November 7, 14, 21
502 Hinduism 101
Hinduism believes in One Supreme Being who is Infinite, All-Pervasive, and Eternal and the source of all creations in the universe.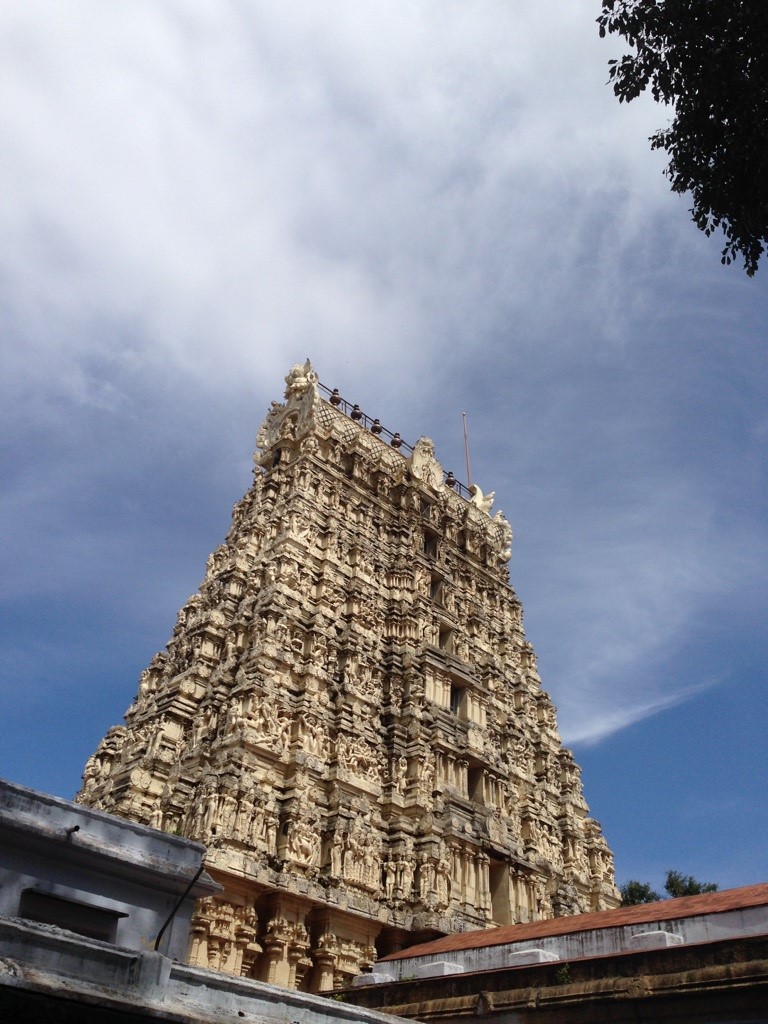 God is in every thing that exists, and at the same time beyond the manifest universe. The various divine functions and aspects of the One Supreme Being are given different names and worshipped through different images. Hindus believe that all religions are different paths towards the same goal of God-realization. The classes covered in four sessions will be more of an interactive dialogue with the attendees. If possible, attendees will get a tour of the local Hindu temple. The Instructor, raised as a Hindu, grew up in the midst of Muslims, studied in Catholic and Protestant Institutions and has a secular perspective of religions.
Gomes Barathi Ganapathi, a native of India lives with his family in Oak Ridge, TN. He holds a PhD in Civil/Environmental Engineering from Oklahoma State University. Gomes worked for Bechtel Corporation for 25 years and retired in 2013. Also, as an Adjunct with the UTK-Civil/ Environmental Engineering Dept., he has been teaching Hazwaste Management, a Graduate Level course since 1992. Gomes, an avid reader, is a freelance writer in Tamil – a classical language from Southern India and has published several poems and articles in reputable Tamil Magazines. He is an Advisor for Thendral, A Global Tamil Magazine published from the Bay Area, CA and speaks across the US and lectures on Tamil Literature including Hinduism.
Four sessions: Tuesdays, 9:30—10:40 a.m., October 11, 18, 25, November 1
503 The First Christmas
"Jesus' birth," prominent Anglican clergyman and New Testament scholar N. T. Wright observes, "usually gets far more attention than its role in the New Testament warrants." Because Christmas looms so large in our culture, "outshining even Easter in the popular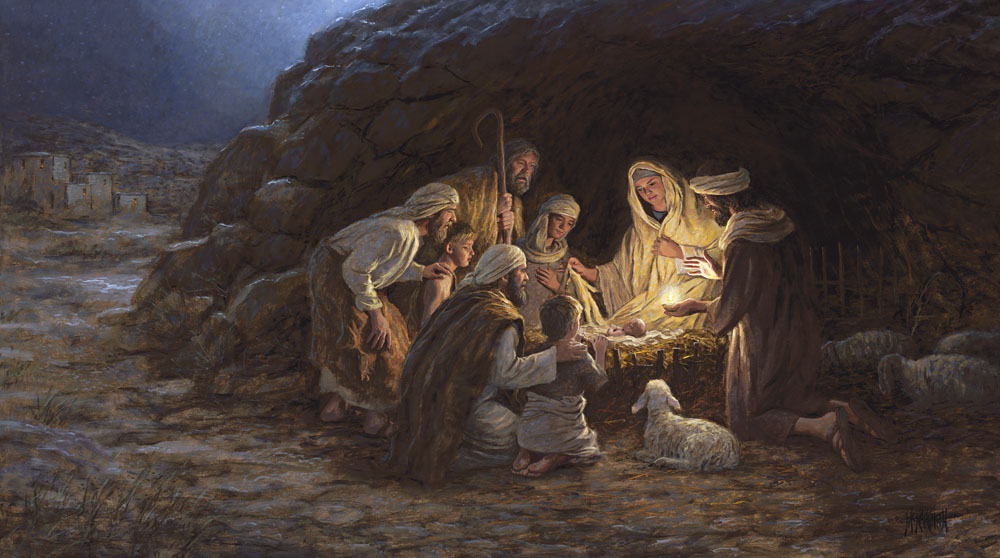 mind," we are prone to give it far more attention than the Bible itself gives it [The Meaning of Jesus: Two Visions, 171]. The scarcity of reference in Christian scriptures to the birth of Jesus and other questions raised from within scripture itself are central when considering the origin and purpose of the stories about Jesus birth.
The stories (plural) of Jesus' birth are contained in only two of the twenty-seven books of the Second Testament—in the first and second chapters of Matthew and Luke. Paul, the earliest of the New Testament writers does not mention Jesus' birth other than to say he was "born of a woman." Mark, the earliest Gospel written, begins with the preaching of John the Baptist; and the Gospel of John, the last Gospel written, begins with the Word which was "in the beginning . . . with God" and moves to affirm that "the Word became flesh and lived among us." Although every book of the Second Testament bears witness to the underlying faith that, as Paul puts it, "God was in Christ," why is it that only two relatively late Gospels tell of Jesus' birth? Could it be the stories were a part of the earliest Christian tradition, but the early writers did not know about them or knew about them and did not consider them important? Or could it be that the stories were a late development, and the writers did not include them because they had never heard of them?
This course will consider these and other questions as it seeks to revisit the stories and their purpose and meaning within the context of the first century culture in which they originated. Class members may enjoy securing their own copy of Marcus J. Borg and John Dominic Crossan's The First Christmas: What the Gospels Really Teach about Jesus's Birth, which will be a primary resource for the class.
Carolyn Dipboye holds a PhD in Christian ethics from Southern Baptist Theological Seminary in Louisville, KY. She served as an adjunct professor of courses in ethics and religion at Southern Seminary and Bellarmine College in Louisville, Carson-Newman, and Tennessee Wesleyan. She published articles on ethics and biblical studies and is the author of Women of Faith and currently serves as a pastor of Grace Covenant Church.
Five sessions: Wednesdays, 1:00 -- 2:10 p.m., September 14, 21, 28, October 5, 12
504 The God-Question in Modern Christian Theology
In the decades following World War II, the debate about the existence of God, which had periodically appeared in secular discussions of science and faith, took on a new dimension as a legitimate question for dialogue among Christian theologians. The bubble of theological optimism that emerged at the turn of the century was sufficiently destroyed by two world wars, the Great Depression, and the Nazi Jewish Holocaust, not to mention wars in Korea, Vietnam, the Mideast and the current fear of terrorism. German theologian, Lutheran pastor, and Christian martyr Dietrich Bonhoeffer speculated in his Letters and Papers from Prison about a new age of "religionless Christianity." Primarily out of disillusionment with the corruption of the institutional Church under Hitler, Bonhoeffer sparked a posthumous development of the oxymoron, "secular religion." In the same World War II context, German-American theologian Paul Tillich expressed a distaste for discussion of the "existence" of God in preference for the ontological issue of "being." For Tillich, God is not a being who exists; God is "Being-itself." Anglican Bishop John A.T. Robinson gathered up the accumulated protest to traditional theism to declare the dawn of a break from traditional Christian theism in his famous 1963 publication Honest to God.
The God debate was not settled in the last century. The history of world crisis and literary dialogue has perpetuated the on-going debate about God both inside and outside Christian theological circles.
Larry Dipboye has served six churches in pastoral ministry in Texas, Missouri, Kentucky, and Tennessee since 1962. He has lived in Oak Ridge since 1988 and served the Grace Covenant Church since 2003. A graduate of Baylor University and Southwestern Baptist Theological Seminary in Texas, he received his PhD from Southern Baptist Seminary in Louisville, Kentucky, in 1970 where he also later served as Adjunct Professor of Systematic Theology.
Five sessions: Wednesdays, 9:30 — 10:40 a.m., September 14, 21, 28, October 5, 12