550 Technical Book Group
The Technical Book Group will discuss books on topics in science and technology. The first book will be selected during the Summer session of the group.books will be selected from nominations at the first meeting.Members should send nominations from their good-book-list to the class coordinator, leeaberry223@gmail.com at least one week before the first meeting.
Lee Berry is the class coordinator.
Three sessions: Mondays, 4:00 — 5:10 p.m., September 26, October 24, November 28
551 The Research Program at ORNL's Spallation Neutron Source (SNS)
In this series of four lectures, researchers from the SNS will describe the continuing development of the SNS facility, and various aspects of the research program at the SNS.The speakers, their topics, and the schedule of talks are as follows:
Accelerator Physics and SNS Operations – George Dodson - October 19, 2016
Neutron Scattering and Chemical Engineering Materials Research – Dan Olds - October 26, 2016
Quantum Materials Research – Georg Ehlers - November 2, 2016
Radiological Health and Safety at the SNS – Scott Schwahn - November 9, 2016
Four sessions: Wednesdays, 4:00 — 5:10 p.m., October 19, 26, November 2, 9
552 Latest Trends in Predictive Maintenance of Industrial Processes with Emphasis on Nuclear Power Plants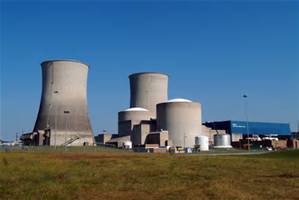 This lecture is based on 40 years of experience in testing of process instrumentation in industrial facilities, especially nuclear power plants. The focus of the lecture is on implementation of advanced signal processing technique for equipment condition monitoring in industrial processes. The role of nuclear energy in worldwide electric power production will also be discussed.
H.M. "Hash" Hashemian is President and Chief Executive Officer of Analysis and Measurement Services Corporation, a nuclear engineering consulting firm headquartered in Knoxville, Tennessee, and operating in the United States, Europe, and Asia. A globally recognized expert who lectures frequently in nuclear power plant instrumentation and control areas, Dr. Hashemian holds a PhD in nuclear engineering, a Doctor of Engineering degree in electrical engineering, and a PhD in computer engineering. He has worked for the nuclear, aerospace, and other industries, as well as the U.S. government, including the Nuclear Regulatory Commission, Department of Energy, Department of Defense, Air Force, Navy, and the National Aeronautics and Space Administration. Dr. Hashemian is the author of three books: Sensor Performance and Reliability (ISA, 2005), Maintenance of Process Instrumentation in Nuclear Power Plants (Springer Verlag, 2006), and Monitoring and Measuring I&C Performance in Nuclear Power Plants (ISA, 2014).
Two sessions: Wednesdays, 6:00 — 7:10 p.m., September 14, October 12
553 Important Conservation Efforts in our Area: Honey Bees and Freshwater Mussels
Honey bees have been in the news a lot lately due to the sudden and mysterious disappearance of many hives known as Colony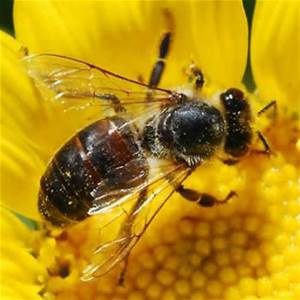 Collapse Disorder (CCD). In this country, somewhere between 40 and 65% of all bee hives are lost each year. At the same time, current agricultural system practices and our food supply are ever more dependent on pollination by honey bees. This course will present introductory bees and beekeeping. Even if you have no interest in getting a hive or two for your backyard, long term health of honey bees is related to the sustainability of all pollinators including butterflies and hummingbirds, the cost-effectiveness of farming, and our own human health.presentation will include the life cycle of bees, architecture of a bee hive, the purpose of a swarm, bee health challenges, how most commercial bees are treated, how bees get through the winter, how bee health is related to our own health, and what we can do to support the honey bee populations.
The Powell River together with the Clinch are the two primary tributaries for Norris Lake. They are also two of the largest undammed rivers in Tennessee and are of great interest to the U.S. Fish & Wildlife Service (USF&W). On USF&W's website, they describe the Powell River as "one of the most biologically diverse rivers in a temperate climate anywhere in the world." The Powell River supports between 32 and 35 species of freshwater mussels, several of which are Federally Endangered (in danger of going extinct as a species).are also interested in mussels because they act as "indicator species." Since they ingest the river flow and all it contains, they thrive if the river is healthy and die off if it is not. The mussel population in the Powell River is still limited – especially in some stretches of the river – but is making a slow comeback.class will present the fascinating life cycle of the mussel, its historical usage, challenges to its survival, its function in a healthy river system, and recent actions taken with respect to certain endangered species.
Don Oakley is a registered Civil Engineer in Oregon and Washington. Seven years ago, he moved to Tazewell TN where he and his wife, Patty, are two of the Directors and are the on-site managers of the Well Being Conference Center on a peninsula around a section of the Powell River where he has established an apiary with five hives, perennial wildflowers, and an annual beekeeping workshop; and where they have supported research efforts by Lincoln Memorial University professors and student interns on the Powell River which resulted in the reintroduction of endangered species of mussels into the Powell.
Two sessions: Thursdays, 4:00 — 5:10 p.m., September 29, October 13
554 Are Driverless Cars in My Future?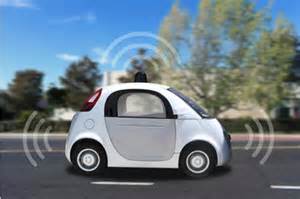 Technology soothsayers predict a future that includes driverless cars. The only uncertainty, it would seem, is when. Today's new cars promise improved safety and ease of driving. This three-lecture course will present my experience, for better or worse with new Toyotas: a 2015 Camry and a 2016 Prius. The discussion will include a description of their "driver assistance" features; the sensors employed in their implementation; and my driving experience and reactions. I will attempt to answer the question, "Am I ready to go driverless?"
Lee Berry, now retired, worked at ORNL for over forty years on a wide range of science and technology issues. While most of his research was in fusion, he also worked in materials processing, semiconductor fabrication, and aviation traffic studies.With respect to the present course, he admits to being a car technophile, having ordered his first Prius in 2003, and recently replacing it with the fourth generation 2016 model.He is currently coming to terms with the driver assistance features of this Prius as well as a 2015 Camry.
Three sessions: Wednesdays, 2:30 — 3:40 p.m., November 2, 9, 16
555 Mind Your Mitochondria: How These Organelles Affect Health, Aging, and Disease
Mitochondria are often referred to as the 'powerhouse' of the cell, and rightly so because they are responsible for utilizing oxygen to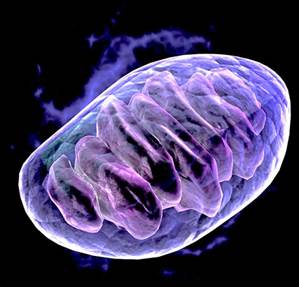 provide most cells with the energy that they need to function and survive. These organelles have their own DNA, but unlike the DNA found in the nucleus of your cells, it is inherited solely from your mother. Why do mitochondria have their own DNA? What happens when mutations occur in mitochondrial DNA? How do these mutations affect your health, the aging process, and the risk of neurological or endocrine diseases such as neuropathies or diabetes? Is there anything you can do to keep these organelles healthy? What does the most recent research say about our lifestyles and how they affect mitochondrial function? In this 2-session course, we'll talk about the origins of these unique organelles and how they affect the life and death of many of the cells in your body. It's a fascinating story taking place within you every day. Come and discover what's going on!
Jennifer Hartwig received a BS in Health and a MS in Kinesiology. She was a professor for Carson Newman University and Adjunct Instructor for UTK. She was employed for 8 years with Tennova (formerly Baptist Health System) in the Heart Institute.
Two sessions: Wednesdays, 4:00 — 5:10 p.m., September 14, 21
556 The Life and Death of Stars, Part 3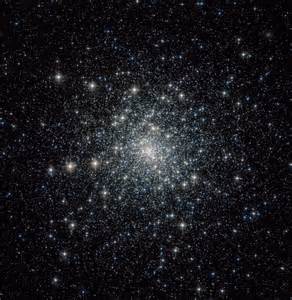 This class will be comprised of eight 30-minute lectures on DVD from The Teaching Company. The lectures will be given by Professor Keivan G. Stassun, PhD, a Professor of Physics and Astronomy at Vanderbilt University. His dissertation research focused on the birth of stars. Before going to Vanderbilt, he served as assistant director of the NSF Graduate STEM Fellows in K-12 Education Program. STEM stands for science, technology, engineering, and mathematics.
Topics for the lectures will be: Cepheids and Supernovae, Supernova Remnants, Stillborn Stars, the Dark Mystery of the First Stars, Stars as Magnets, Solar Storms, the Stellar Recipe of Life, a Tale of Two Stars.
Richard Wright received a commission in the U. S. Naval Reserve in March 1961. He served as an instructor in physics and mathematics at the U. S. Naval Nuclear Power School from 1961-64. He received a MS in mathematics from Emporia State University in 1965. He was employed by Union Carbide at K-25 from 1965-69 and then worked at ORNL from 1970-2000. He was employed as a consultant with the Nuclear Science and Technology Division at ORNL in 2005-2006 and is now retired.
Four Sessions: Thursdays, 9:30 — 10:40 a.m., September 15, 22, 29, October 6