650 Film Viewing and Discussion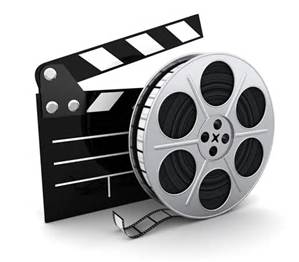 This course is a follow up on the format used in last Spring's film course, that of describing several films which exemplify similar themes and/or genre features, and then having the class vote on the one they want to watch. After watching it, we will talk about it. Like we have done before.
Phil Hamlin – see class 471 for bio information.
Eight sessions: Thursdays, 1:00 — 3:00 p.m., September 15, October 6, 13, 27, November 3, 17, December 1, 8
651 Cryptic Varietal Crossword Puzzles
Mental exercise such as working crosswords is thought to benefit older brains by keeping them agile. In cryptic crosswords, the clues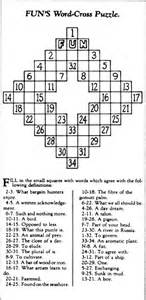 are puzzles in themselves. Cryptic varietal crosswords have an added layer of logic. So cryptic varietal crosswords are like crosswords on steroids! They combine cryptic clues with variations on the construction of the puzzle itself. Generally, no two puzzles are alike in construction, and the intent of the puzzle authors is to entertain with novelty.
We will begin with an introduction about the history and culture of these puzzles, and then we will solve puzzles together as a class. We will use U.S. varietal crossword puzzles (provided to students) to learn how to solve cryptic clues and to deduce the wordplay of varietals. They will seem impossible at first! Each clue provides its own AHA! moment, and the wordplay and logic part will keep your mind nimble. Vocabulary is not nearly as important as flexibility and clue type recognition.
Elane Streets began learning to solve cryptic crosswords as a newly-wed in England in the early 70's, and, although the shock was severe in the beginning, has learned to treasure them much better than even the toughest U.S. regular puzzles. Cryptic varietals are even more fun to work on by oneself and as a team.
Twelve sessions: Tuesdays, 2:30 — 3:40 p.m., September 13, 20, 27, October 4, 11, 18, 25, November 1, 8, 15, 22, 29
652 Learning from Supernatural Phenomena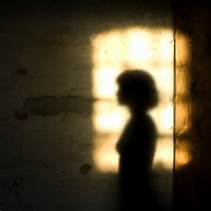 This class examines research on various supernatural phenomena experienced by individuals, ranging from the dramatic (such as near-death experiences and after-death communications) to the relatively simple (such as telepathy and precognitions). The objective is to understand what these phenomena teach us about the unseen yet vibrant spirit universe around us and how this knowledge can shape our current lives.
Due to the nature of this course, enrollment is limited. Attendance in the class is strictly limited to those individuals who are officially on the class roll.
Dr. Pratibha Dabholkar taught at UTK for more than 20 years, teaching research methods and service management to undergraduates as well as doctoral students. She received her PhD from Georgia State University and, while at UT, she visited several international universities to give presentations on her research and to work with international students and faculty. Since her recent retirement from UT, she has been working with special needs people to help them read, learn, and grow.
Four sessions: Thursdays, 2:30 — 3:40 p.m., September 29, October 6, 13, 20
653 Health Benefits of Tai Chi and "Internal Push Hands" Game
Tai Chi is healthy! Medical studies from Harvard, Stanford, Johns Hopkins, the Mayo Clinic, and many others consistently verify that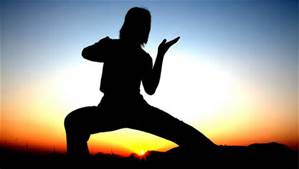 Tai Chi promotes good health and longevity. Among the benefits are: better balance, coordination, strength, stress relief, normalized blood pressure, and arthritis relief. Yet for all its many benefits, Tai Chi is poorly understood in the Western world.
In this class you will learn the quality of movement that makes Tai Chi so healthy, how to practice Tai Chi throughout the course of your normal day (without learning a single "form"). People are familiar with the form, but the lesser known (and more advanced) side of Tai Chi is a game called Push Hands, and Internal Push Hands (or No Style Push Hands) is the fastest way to build the internal principles that create better health. It is one of a few secret methods from one of China's famous "Tai Chi Living Legends." Before he died, Grandmaster Ma Yeuhliang taught this game to Grandmaster Richard Clear. Matt Holker is a certified Clear's Internal Push Hands instructor and a Tai Chi instructor. In this hands-on class you will learn a game that is not only fun to play, it will give you more real Tai Chi skill than decades of doing forms! Best of all, by playing Internal Push Hands you automatically get realistic feedback on your "form," so you don't have to be in front of a Tai Chi master to get results.
Matt Holker has been practicing martial arts for over thirty years. He was introduced to Tai Chi at the age of 11, and over the next quarter of a century he studied directly under four recognized Grandmasters. Matt is a certified instructor in Tai Chi, and the related practice of Chi Kung. He is one of a very select group in North America to be certified as a Fa Kung practitioner, and he is one of only about 30 people in the world to be recognized as a Tai Chi Internal Push Hands Instructor. Matt has given lectures on Tai Chi and other martial arts at several major universities, and has been a guest speaker at MENSA events.
Two sessions: Wednesdays, 6:00 — 7:10 p.m., September 21, 28
654 The Football Family of Tennessee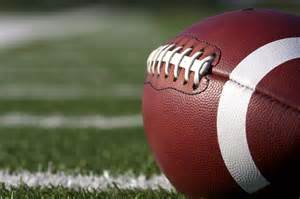 Join former University of Tennessee Head Football Coach John Majors to hear about his journey from a Middle Tennessee town to major college football coach to the Football Hall of Fame. The entire Majors family were charter inductees into the Tennessee Hall of Fame in 1966. The trademark of John Majors' coaching career is his ability to elevate football programs to new heights. He forged a reputation as a football program builder and every program that he inherited reached new found successes. Among other things, he will discuss "Coaching and Playing with Pride and Enthusiasm (never, ever accepting losing as a way of life and eventually you will learn to win)"!
John Terrell Majors is a former football player and enjoyed a remarkably lengthy and successful collegiate head coaching career. As an All-American tailback at Tennessee, he led the Vols to a 10-0 record in 1956, a #2 ranking, and a trip to the Sugar Bowl. That year he was named as UPI's Back of the Year and finished second to Notre Dame's Paul Hornung in the Heisman Trophy balloting. He was inducted into the College Football Hall of Fame in 1987. Majors served as the head football coach at Iowa State University (1968–1972), the University of Pittsburgh (1973–1976, 1993–1996), and Tennessee (1977–1992), compiling a career college football record of 185–137–10. In 1976, his Pittsburgh Panther's team posted a perfect 12-0 record, including a win in the Sugar Bowl, to claim the National Championship.
Two sessions: Wednesdays, 2:30 – 3:40, September 14, 21
655 Yoga for Beginners
Yoga is a physical, mental, and spiritual practice or discipline which originated in India back around 200/300 BCE. Yoga became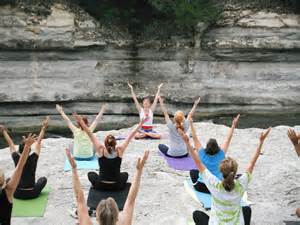 popular as a system of physical exercise across the Western world. Yoga in Indian traditions, however, is more than physical exercise, it has a meditative and spiritual core. The instructor, a Certified Yoga Instructor will teach the fundamentals of Yoga focusing on Kundalini Yoga. The class will include: presentations and discussions on the science of Yoga, demonstrations and practices of Yoga postures to help understand how Yoga impacts the human anatomy and physiology, and breathing techniques, followed by meditation.
Please wear lose clothes. Bring a Yoga mat & water.
A trip to Isha Foundation, an authentic Yoga Ashram located in McMinnville, TN is planned.
Gomes Ganapathi is a Certified Yoga Instructor. He has worked for Bechtel for 25 years. While on assignment with Bechtel in Australia, he taught Yoga for fellow employees and currently teaches at the National Fitness Center.
Four sessions: Thursdays, 9:30 — 10:40 a.m., October 27, November 3, 10, 17
656 Meditation and the Nature of Thought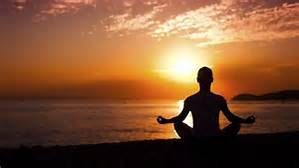 Rene Descartes famously said that "I think, therefore I am" which begs the question, "What would happen if I suddenly stopped thinking – if even for an instant?" And then we are told that the goal of meditation is "to calm our minds," which, if we are to believe Descartes, sounds like dangerous territory to explore. But when we actually try to calm our minds by sitting silently, what is generally found is an uninterrupted stream of thoughts. And if we try to stop those thoughts, especially those annoying ones, it only seems to energize those thoughts. This class will explore the nature of thought itself, our identity with our thoughts, the function of conditioned thoughts, witnessing our thoughts, and the role that meditation can play in discovering our own consciousness within which all content occurs. The class will include an exploration of these topics as well as a direct, experiential introduction into unconditioned consciousness. Note: The class will not be presented in terms of any religion and will not include religious or spiritual terminology.
Don Oakley and his wife, Patty, are two of the Directors and are the on-site managers of the Well Being Conference Center on a peninsula around a section of the Powell River. Don has been involved in a practice of meditation for over 40 years and now holds weekend meditation retreats at Well Being Conference Center on a monthly basis.
One session: Thursday, 4:00 — 5:10 p.m., October 20