700 Tour TV Station WBIR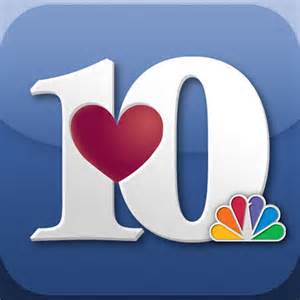 WBIR-TV signed on the air on August 12, 1956 as a CBS television affiliate. The station's call letters come from Jesse W. 'Jay' Birdwell, who founded WBIR radio in 1941. Initially, all programming was broadcast from the basement of the transmitter building on Sharps Ridge.
In May of 1957, the WBIR studios were completed and the station moved to its present location on Bill Williams Avenue. On September 10, 1988, WBIR became an NBC television affiliate. In December of 1995, WBIR was purchased by Gannett, Co. Inc. and in 2015, when Gannett spun its publishing properties from its broadcast and digital properties, WBIR became part of TEGNA Media, one of the largest and most geographically diverse broadcasters in the U.S. As part of the tour, we will see the Noon News.
You will provide your own transportation. Detailed directions will be provided.
Wednesday, October 12, 2016 - Arrive at the station by 11:30 a.m.
Trip leader is Bob Olson.
Trip charge of $5 covers administrative costs.
ORICL Cell Phone (865) 558-7413
701 Christmas in Old Appalachia and Green McAdoo
Popcorn balls and paper chains… fruits and nuts in their stockings … carols by the fire...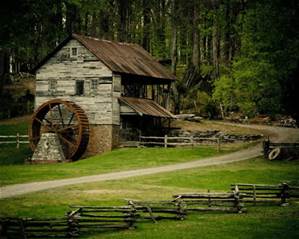 a cedar tree cut in the nearby woods- that's the Christmas most rural Appalachian children knew, and we will get to experience it as it is recreated each year throughout the Museum of Appalachia. Traditional trees and hand-made decorations, typical of austere pioneer days, transform the Museum's authentic log buildings.
After we tour the cabins and displays, we will sit down to a full Tennessee country buffet lunch in the banquet hall and enjoy authentic old-time, traditional and bluegrass music from the Museum of Appalachia Band. After lunch, some of us may wish to pick up some stocking stuffers in the Museum Gift and Antique Shop, which features everything from hand-crafted ornaments, locally made muscadine and moonshine jellies, to beautiful pottery, along with baskets, quilts, and plenty of Appalachian specialties.
We will then travel a short distance for more Anderson County history. The Green McAdoo Cultural Center and Museum tells the compelling story of twelve high school students, who in 1956, braved threats of violence to attend Clinton High School, making it the first desegregated public high school in the South. Tennessee holds the honor of having the first black graduate from an integrated public high school in the South after the Brown vs Board of Education landmark decision. The Green McAdoo Cultural Center and Museum follows the chronologically detailed story of the 1956 desegregation of Clinton High School in life-size pictures with dramatic narrative.
Wednesday, December 8, 11:00 a.m.--5:00 p.m.
Bus leaves at 11:00 a.m. SHARP from the flag pole in the RSCC parking lot.
Trip leader is Melanie Harless.
Trip charge of $88 includes transportation, lunch, tours and all gratuities.
Last date to cancel with refund is Wednesday, October 26.
ORICL Cell Phone (865) 558-7413
702 UTK Archaeological Research Laboratory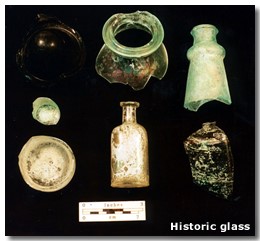 The Archaeological Research Laboratory maintains a proficient staff, which includes numerous professional archaeologists. The Laboratory has equipment and facilities necessary to support several field crews including vehicles, computers, survey and photographic equipment, and small boats. The ARL is prepared to pursue archaeological or architectural history projects ranging from initial reconnaissance to full scale data recovery.
We will have a lecture and tour of the lab.
There is no elevator to the second floor.
You will provide your own transportation to the Laboratory on Middlebrook Pike. There is adequate parking available, and directions will be provided.
Friday, October 7, 3:00 — 5:00 p.m.
Trip leader is Bob Olson.
Trip charge of $5 covers administrative costs.
ORICL Cell Phone (865) 558-7413
703 Manufacturing Research Facility and National Transportation Research Center
As the nation's premier research laboratory, ORNL is one of the world's most capable resources for transforming the next generation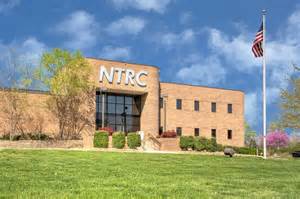 of scientific discovery into solutions for rebuilding and revitalizing America's manufacturing industries. The lab's Manufacturing Demonstration Facility offers distinctive world-leading capabilities in manufacturing and materials research technologies and characterization facilities that leverage previous and on-going government investments.
ORNL's expertise in material synthesis, characterization, and process technology will assist manufacturing industries in conducting assessments of new fabrication concepts and methods for improving existing technologies. High priority research activities include:
Additive Manufacturing utilizing a broad range of direct manufacturing technologies, including electron beam melting, ultrasonic extrusion, and laser metal deposition for rapid prototyping
Carbon Fiber and Composites using a broad range of carbon fiber synthesis, characterization, and compositing technologies from precursor evaluation through carbon fiber pilot scale production (25 metric tons/year) for low cost, lightweight, and higher-performance carbon fiber
As a User Facility, the National Transportation Research Center offers industry, academia, and other agencies the opportunity to access state-of-the-art technologies, equipment and instrumentation, and computational resources to advance transportation technologies. These resources are critical to their efforts in the areas of improving fuel economy, reducing emissions and addressing transportation systems issues, such as traffic congestion, evacuation planning and highway safety.
Tour is limited to U.S. citizens.
You will provide your own transportation. Directions will be provided in advance. The MDF and NTRC is off the Pellissippi Parkway at Hardin Valley Road.
Wednesday, October 26, 2016, 3:00 – 5:00 p.m.
Trip leader is Bob Olson.
Trip charge of $5 covers administrative costs.
ORICL Cell Phone (865) 558-7413