Roane State Community College cordially invites you to attend our annual Open House.
We'll cover these important topics:
The admission process
Financial aid and scholarships
Meet and greet with faculty and academic programs
Speak with members of Student Life, Student Services, Library and other areas of Roane State
Tours will be available
Locations
Oak Ridge Campus
701 Briarcliff Ave
Oak Ridge, TN 37830
Thursday, November 8, 2018, 6:00 pm - 7:30 pm, check-in at the Coffey/McNally Building Atrium.
Oak Ridge Campus Map
This program is in the Atrium of the Coffey/McNally Building, which is in the rear of the building. The entrances into the Atrium are very near the Lot C Student Parking area where you will need to park for the event. Once you enter the campus using the Main Entrance off of Briarcliff Avenue, please continue past the Coffey/McNally Building (which will be on your left) and you will see the Lot C Student Parking lot also on your left (please see the diagram below). You will need to enter the Coffey/McNally Building through one of the two rear entrances as indicated on the campus map below. The Atrium is just inside the double-doors.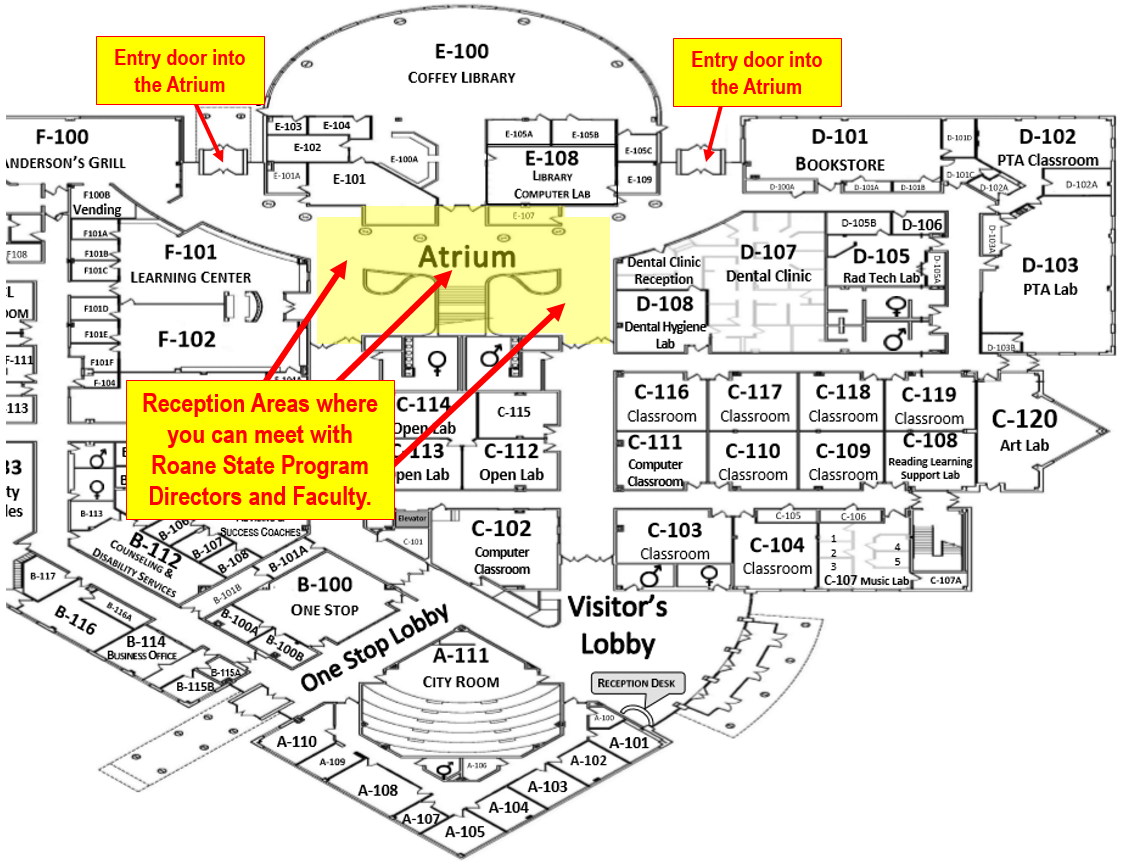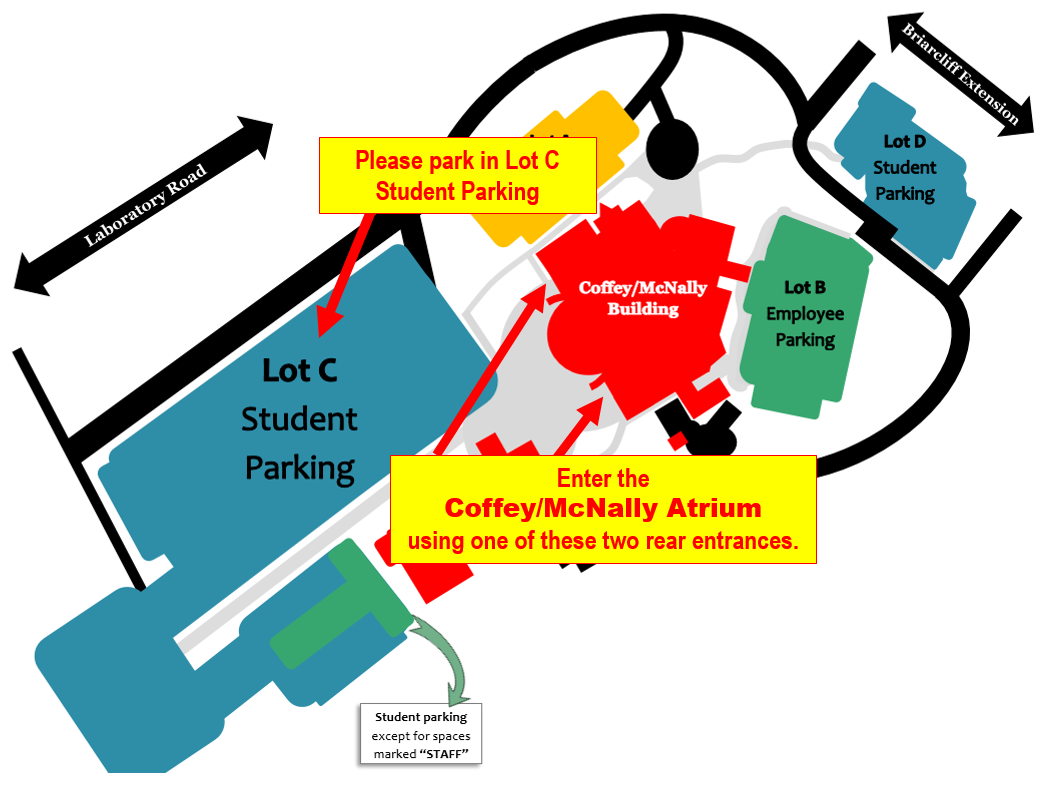 RSVP Online
Questions
Andrew J Spellman
Click above for email address
(865) 354-3000 ext. 4912
© Roane State Community College
Roane State Community College is a TBR and AA/EEO employer and does not discriminate against students, employees, or applicants for admission or employment on the basis of race, color, religion, creed, national origin, sex, sexual orientation, gender identity/expression, disability, age, status as a protected veteran, genetic information, or any other legally protected class with respect to all employment, programs and activities sponsored by Roane State. View full non-discrimination policy.