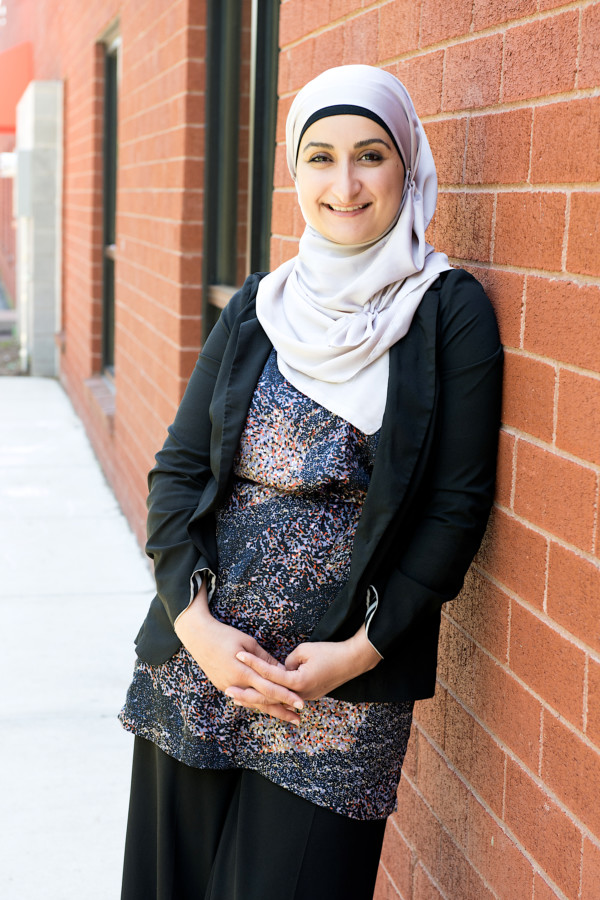 The International Education Department together with ORICL are excited to announce that Kasar Abdulla, a Muslim refugee from Kurdistan of Iraq and director of advocacy and education at the Nashville nonprofit Tennessee Immigrant and Refugee Rights Coalition, will speak at 3 p.m. Thursday, Mar. 30, 2017, at the Oak Ridge Branch Campus of Roane State Community College.
Abdulla will tell her story and discuss immigrant and refugee rights in the first talk of 2017 in the RSCC-Oak Ridge Institute for Continued Learning (ORICL) Lecture Series. Her lecture, which is free and open to the public, will be delivered in the City Room (A-111) of the Coffey-McNally Building. Refreshments will be served at 2:30 p.m. prior to the lecture.
She has received awards and recognition on television and in publications for her community activism in Nashville. In 2013 President Obama named her a "Champion of Change" for her work on immigrant integration in Tennessee.
A resident of Nashville for more than 20 years, Abdulla is a passionate social-justice advocate, educator and organizer. As a child she and her family experienced life in a refugee camp in Turkey after her Kurdish village was destroyed during the first Persian Gulf War in 1991. They fled by foot to the camp, where some young girls were sexually harassed and young boys were physically tortured. After Kasar's family was sponsored, the Abdullas were transported to Fargo, N.D. After a backlash against the Kurds in Fargo sparked by the Oklahoma City terrorist bombing, the family relocated in 1996 to Nashville because of its large Kurdish population. Kasar later attended Tennessee State University, earning a B.S. degree in sociology. Eleven years later, she obtained a master's degree in conflict management from Lipscomb University. She completed the University of Southern California's fellowship on American Muslim Civic Leadership Institute (AMCLI) in 2010. She is a Leadership Nashville and Leadership Tennessee Alumna.
© Roane State Community College
Roane State Community College does not discriminate on the basis of race, color, religion, creed, ethnicity or national origin, sex, disability, age, status as protected veteran or any other class protected by Federal or State laws and regulation and by Tennessee board of Regents policies with respect to employment, programs, and activities.​​​​​​​ View full non-discrimination policy.