April 6, 2018
By Bob Fowler
Roane State staff writer
Three members of the Roane State Raiders basketball team and one Lady Raider have been named to the Tennessee Community College Athletic Association's second team All-Conference.
Raiders named to the squad were William Johnson, DeMierre Black and Garrett Crandell.
Lady Raider Amberlee Zeller was also an All-Conference designee.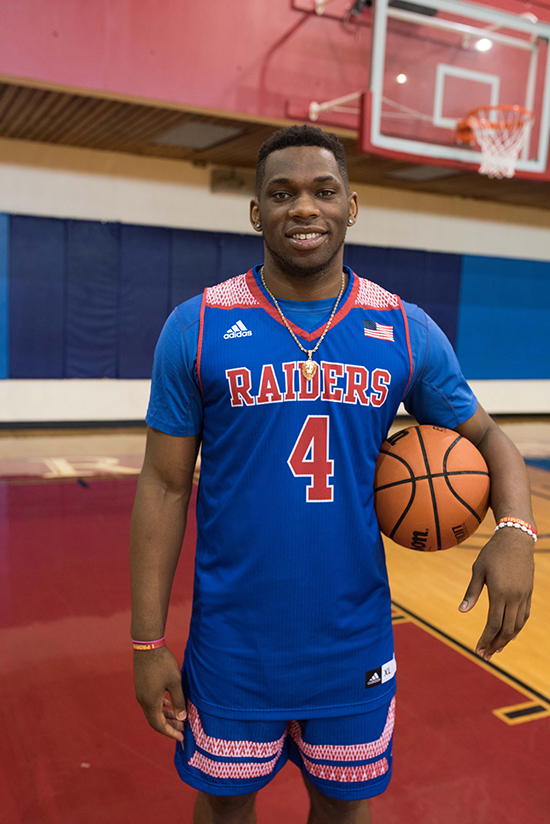 William Johnson
Coach Randy Nesbit said Johnson averaged 14.5 points and four rebounds per game during the season and led the team in blocked shots.
"He's one of the best scorers in the league," Nesbit said of the sophomore, whom he described as a "very good leader." Johnson was also All-Conference last year as a freshman. The coach said.
DeMierre Black
Black is regarded as one of the top three players returning to the league next season and averaged 15.4 points per game this season. He was second in the conference in three-point shooting with a 46.6 percent average. While one of the squad's shorter players, Black was tied for second in rebounding, at 4.6 per game. He shot 81 percent from the free-throw line, Nesbit said.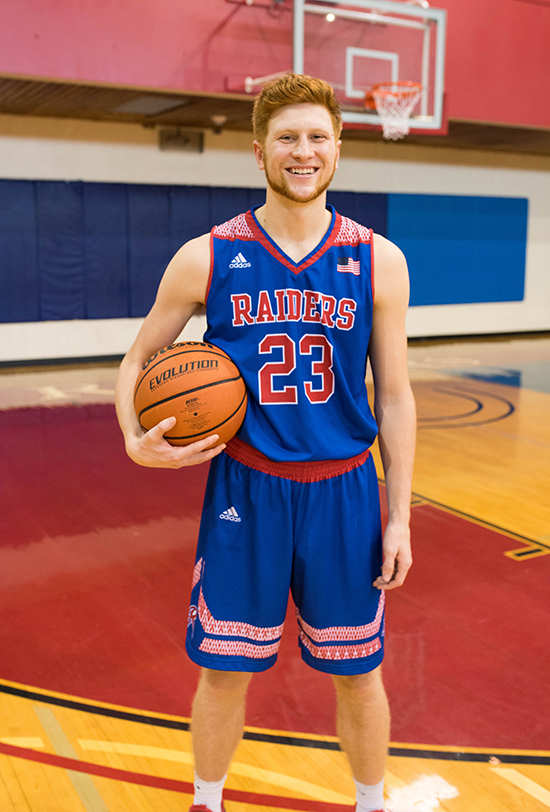 Garrett Crandell
Crandell averaged 13 points per game and shot 78 percent from the free-throw line. "He's considered to be one of the finest all-around offensive players in the league with his ability to shoot from long range, score on drives and in the post," Nesbit said. Crandell had one conference game where he was 6-6 from the three-point range.
The Raiders compiled a 17-13 season record.
Amberlee Zeller
Lady Raider Amberlee Zeller "led our team in scoring this season, averaging 12.2 points per game," Coach Monica Boles said. Zeller shot 42 percent from the field, 31 percent from the three-point range and 71 percent from the free-throw line.
"She was very consistent in her scoring and was very versatile in that she could shoot from the perimeter, attack the baseline with the dribble and make great back cuts for layups," the coach said. "She is very deserving of this honor."
The Lady Raiders were runner-up in the recent state tournament and finished with a 16-18 record.
The coaches in the 10-team TCCAA Conference – which encompasses all of the state's community colleges that have basketball teams – cast ballots to determine which players are first team and second team All-Conference.
© Roane State Community College
Roane State Community College is a TBR and AA/EEO employer and does not discriminate against students, employees, or applicants for admission or employment on the basis of race, color, religion, creed, national origin, sex, sexual orientation, gender identity/expression, disability, age, status as a protected veteran, genetic information, or any other legally protected class with respect to all employment, programs and activities sponsored by Roane State. View full non-discrimination policy.