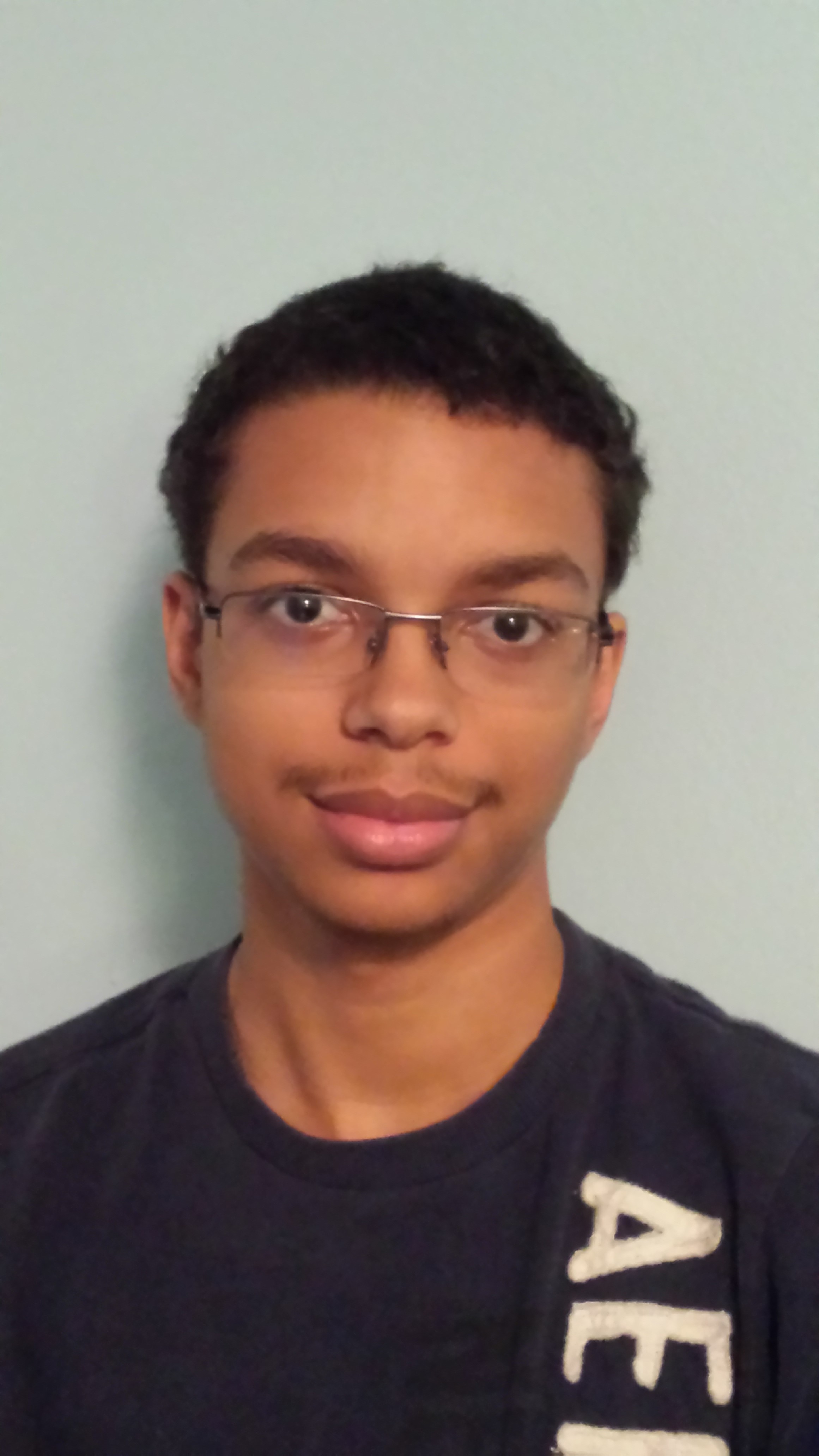 Drequan "Dre" Ziegler
April 7, 2018
By Bob Fowler
Roane State staff writer
The two years he spent as a Roane State Middle College student weren't just challenging and enjoyable, says Drequan "Dre" Ziegler.
"I can honestly say they were the best two years of my life," the 18-year-old said. He graduated last May from both the community college and Harriman High School.
Ziegler is enrolled in the prestigious University of Virginia in Charlottesville. He's in engineering school there. It's tough, he says, but he's well on his way to a major in computer science.
Ziegler said he heard about Roane State's Middle College from "friendly acquaintances," also from Harriman High, who had enrolled in the program. "I trusted their thoughts on it," he said, and so he took the plunge.
A high school guidance counselor also mentioned Middle College, Ziegler said. It allows eligible high school juniors to attend Roane State for half-days, returning to their high schools for the afternoons. Those who complete the two-year regimen graduate with a Roane State associate degree and a high school diploma.
Attending Roane State as a high school junior was an eye-opener, Ziegler said. "I'm typically a bit anti-social, and I wasn't sure what to think."
"I would be thrown in with a group of completely unfamiliar people, many of them very different from me," Ziegler said of fellow Middle College students from other schools.
Roane State's two-week introductory speech class "brought us all together as a group." He and his classmates were coaxed by instructor Glenda Walls "to talk about ourselves and how we got there (to Middle College)."
"I enjoyed Dre in my Middle College speech class," Walls said. "The entire class was exceptional and such a joy to work with."
Many of his fellow Middle College students were "later bunched in the same classes," Ziegler said. "I've never had a closer group of like-minded people."
Attending Middle College was "definitely helpful" in his academic career, he said. "It was a lot better than going straight (out of high school) to a university."
Roane State courses are as challenging as any collegiate class anywhere, Ziegler said.
"They (Roane State faculty) expected college-level work out of us." He admitted he got bit overconfident, and Chemistry II "was a bit difficult. It was a wakeup call."
"I'm very proud of him," said Ziegler's mother, Suzanne Ziegler of Harriman, who works in student services at the Tennessee College of Applied Technology-Harriman. "The whole family is very proud."
"He seemed to really enjoy it," she said of her son's Middle College experience. "I think it's a really good program."
To learn more about Middle College, visit roanestate.edu/middlecollege or contact Middle College coordinator David Lane, (865) 354-3000 ext. 4223 or lanedr@roanestate.edu.