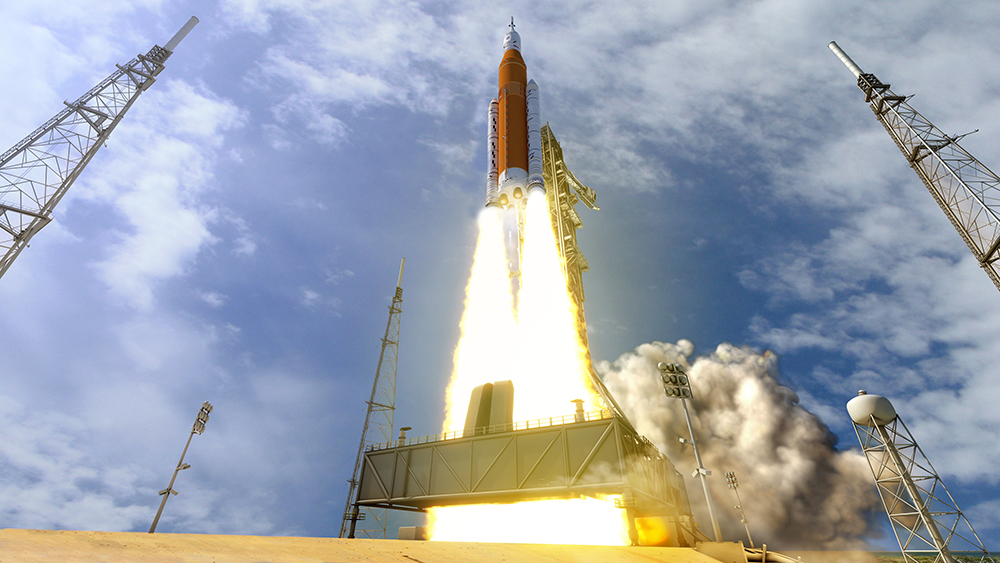 Small businesses have many opportunities to support NASA's space flight mission – such as the Space Launch System that will be used for deep space exploration and new missions to the moon -- and additional NASA projects. Learn more at the June 19 NASA networking conference "Think Big: Learn How To Do Business with NASA" at Roane State's W.H. Swain Scott County Center in Huntsville, Tenn. (Artist's concept courtesy of NASA).
April 18, 2018
Small businesses can connect with NASA officials and representatives from NASA prime contractors at an all-day networking conference, "Think Big: Learn How To Do Business with NASA," on Tuesday, June 19 at Roane State's W.H. Swain Scott County Center, 410 W.H. Swain Blvd. in Huntsville.
Congressman Chuck Fleischmann and Congressman Hal Rogers organized the opportunity for small businesses to meet NASA representatives and contractors. Conference participants will learn about various small business opportunities provided by NASA.
"NASA's Marshall Space Flight Center in Huntsville, Ala. is just four hours from Huntsville, Tenn.," Roane State President Dr. Chris Whaley. "Opportunities with NASA are abundant for businesses of all shapes and sizes in this region. We want to raise awareness that big agencies such as NASA want and need services from small businesses. A business from a small community in a rural county can think big because NASA may be interested in your products."
All small businesses are welcome to attend. NASA works with a diverse selection of small businesses such as fabrication shops, machine shops, commercial builders, engineering services, facilities support services, security services, janitorial services, landscaping services, computer facilities management, administrative management, management consulting services and much more.
"The bottom line is that your business may well have goods or services NASA wants," Dr. Whaley said. "The best way to find out is to come to our June 19 event and meet with key representatives from NASA."
Speakers will include Todd May, Director of the Marshall Space Flight Center (MSFC); David Brock, MSFC Small Business Specialist; Troy Miller, Small Business Specialist with the NASA Shared Services Center; Lynn Garrison, MSFC Small Business Advisor; LaTanya Channel, U.S Small Business Administration District Director; and Jutta Bangs, Director of the Tennessee Small Business Development Center at Roane State.
Representatives from NASA prime contractors will attend, including Jacobs, SAIC, Teledyne Brown Engineering, The Boeing Company, and URS Federal Services.
Registration is $50 per person and includes lunch.
Register today
Learn more and register at www.roanestate.edu/NASA. For more information, contact Jutta Bangs at (865) 483-2668, jbangs@tsbdc.org.