Corey Reed, left, Roane State's student engagement coordinator, works with visiting students Xavier Hickman and Lavelle Pendergrass, right, while Diane Ward, standing at left in background, the college's vice president for student learning, helps students Tressa Smith and Elizabeth Ray as they assemble a Legos kit.
July 3, 2018
By Bob Fowler
Roane State staff writer
They toured the Roane State campus, met members of the Lady Raiders basketball team and used augmented reality technology to view a depiction of a beating human heart.
Those were among activities for young Roane County students that were offered during a first-ever partnership between the college and the Roane County Chapter of the NAACP.
"We're trying to broaden their horizons," NAACP member Damita Eskridge said of the students' June 27 visit. "We're trying to make a difference."
She said NAACP members and Roane State officials brainstormed the half-day summer camp-type program out of concern some local young people may be missing key educational opportunities.
Eskridge said principals at several Roane County middle schools and high schools were asked to select students most likely to benefit from a visit to Roane State.
Those students then received letters from Roane State President Chris Whaley inviting them on the tour.
"We're pleased to be able to partner with the NAACP to get young students on campus and excited about college," said Roane State Vice President for Student Learning Diane Ward.
"It's a pretty nice place," Rockwood Middle School student Tressa Smith said of Roane State.
Devon Moore, formerly of Roane County High and now home-schooled, called the visit "pretty interesting."
Harriman Middle School student Lavelle Pendergrass said he liked how Roane State students can pick the classes they want to take. He said he wants to attend the college and then transfer to the University of Tennessee.
Eskridge said the visit by the young people gives them the chance to become familiar with the campus before they enroll.
Officials with the Roane County NAACP and the college are exploring the possibility of hosting similar summertime events for young people in the future. "This is just the foundation, the first time," Eskridge said.
The NAACP chapter organized and supplied lunch for the young visitors, she said.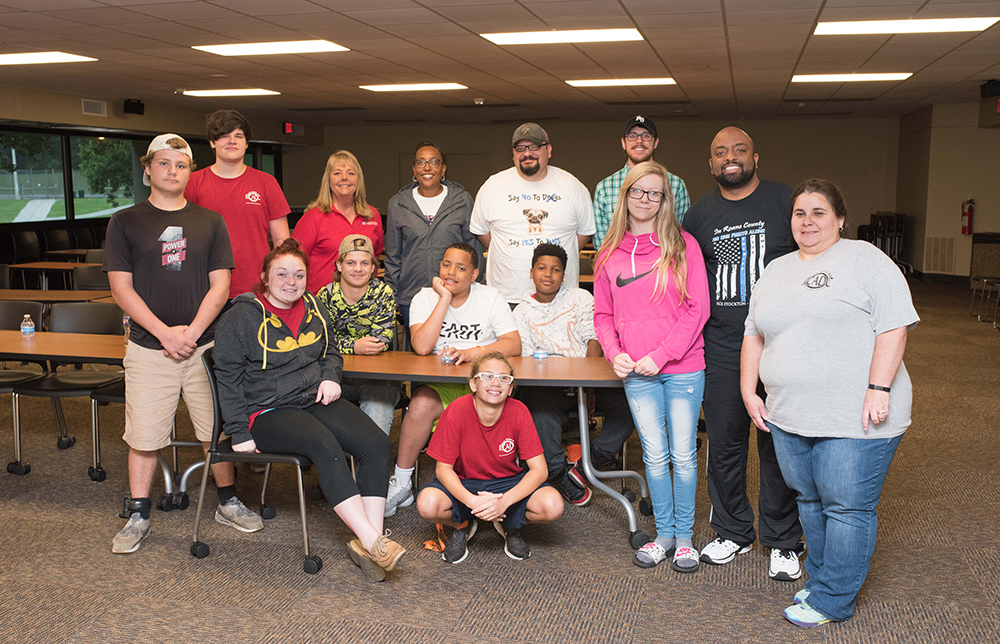 Roane State and the Roane County Chapter of the NAACP recently partnered to offer a fun, half-day visit for Roane County youth. The purpose of the event was to help student be aware of the opportunities college offers.