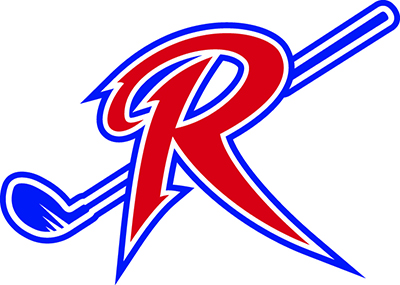 May 14, 2019
By Bob Fowler
Roane State staff writer
Tryouts for the Roane State Community College golf team will be held Monday, June 3, 2019 at Oak Ridge Country Club, Coach Chris Griffin said.
After a decades-long hiatus, Griffin in late 2017 took on the mission of resurrecting the squad, which recently wrapped up its inaugural season.
Graduating high school seniors and Roane State students interested in trying out for the team should contact Griffin at griffincv@roanestate.edu or 865-898-0043.
"What an opportunity this is for area golfers to be able to compete on a collegiate level while obtaining a two-year degree tuition-free," Griffin said. "My primary goal is to bring young men and women together to have fun and make life-long friendships."
"I believe the word has spread such that we will get some talented golfers from the Knoxville area and counties that serve Roane State," he said.
Roane State's golf team wrapped up its 2018-19 season in late April at the NJCAA District Tournament at the Chateau Elan golf course in Braselton, Ga.
"Playing in our first NJCAA District Tournament since the 1984 season was a feeling of satisfaction for the team," Griffin said. A Roane State alum, Griffin played for the college's golf team during its heyday before it went on a decades-long leave of absence. In late 2017, he volunteered to revive the team.
Roane State players Mitchell Stooksbury, Matthew Meadows and Matthew Gaylor competed in the district tournament. "The entire experience is one I will never forget and will always cherish," Meadows said.
The team's season started last fall at the Tusculum College Bob Dibble Classic at Link Hills Golf Course in Greenville, Tenn., followed by the Walters State Community College Fall Classic at Morristown Country Club. Other fall tournaments: the Maryville College Fall Invitational at Egwani Farmers Golf Course in Rockford and the Hiwassee College Invitational, played at Oak Ridge Country Club.
Roane State students who completed in the fall season were Hunter Clark, Hunter Atwell, Jesse Smallen, Meadows, Gaylor, and Ryann Whitson, "our first-ever female golfer," Griffin said.
"I enjoyed just being able to play college golf and make new friends that I would have never gotten the opportunity to meet," Smallen said. "The most rewarding lesson was discovering how to overcome adversity and realize there are harder and more important things in life than making a putt."
© Roane State Community College
Roane State Community College is a TBR and AA/EEO employer and does not discriminate against students, employees, or applicants for admission or employment on the basis of race, color, religion, creed, national origin, sex, sexual orientation, gender identity/expression, disability, age, status as a protected veteran, genetic information, or any other legally protected class with respect to all employment, programs and activities sponsored by Roane State. View full non-discrimination policy.