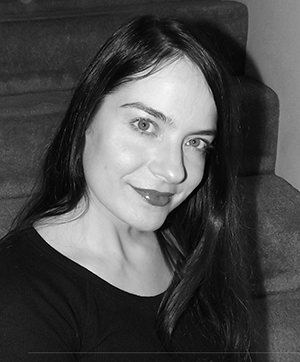 DeAnna Stephens
May 22, 2019
Roane State assistant professor of English DeAnna Stephens earned two honors this spring.
Stephens won the poetry competition at the Tennessee Williams New Orleans Literary Festival.
She also received first place in the fiction category at the Tennessee Mountain Writers Conference Awards Banquet.
Stephens said she was very excited when informed in mid-March that she was a finalist in the Tennessee Williams New Orleans Literary Festival. Before she won, Stephens said she hadn't planned to attend the event. Things changed, especially since the recognition included a $1,000 prize, a free pass to the festival, and the opportunity to read her poems to an appreciative audience.
She read her creations from New Orleans' famous French Quarter as part of a panel discussion of poetry. That's one of four literary categories judged during the festival, and more than 1,700 entries were received.
The festival, founded in 1986, has grown from a small gathering of 500 to a five-day literary and multicultural event which sees 13,000 seats filled each year.
Cultural disconnections and cultural identity are often unifying themes of her poetry, Stephens said. She lived in Michigan until she was 11, and both her parents are from the South.
Stephens' poetry has been published in such venues as "The Lascaux Review," "Rumble Fish Quarterly," and "64 Parishes." Her chapbook, titled "Heliotaxis," has been published and is available at Main Street Rag Bookstore.
Stephens said she began writing poetry when she was 13 and has been writing seriously since she was an undergrad at Tennessee Technological University. She received her MFA from George Mason University in Virginia. She's been an instructor at Roane State since 2006 and teaches freshman composition courses.
© Roane State Community College
Roane State Community College is a TBR and AA/EEO employer and does not discriminate against students, employees, or applicants for admission or employment on the basis of race, color, religion, creed, national origin, sex, sexual orientation, gender identity/expression, disability, age, status as a protected veteran, genetic information, or any other legally protected class with respect to all employment, programs and activities sponsored by Roane State. View full non-discrimination policy.