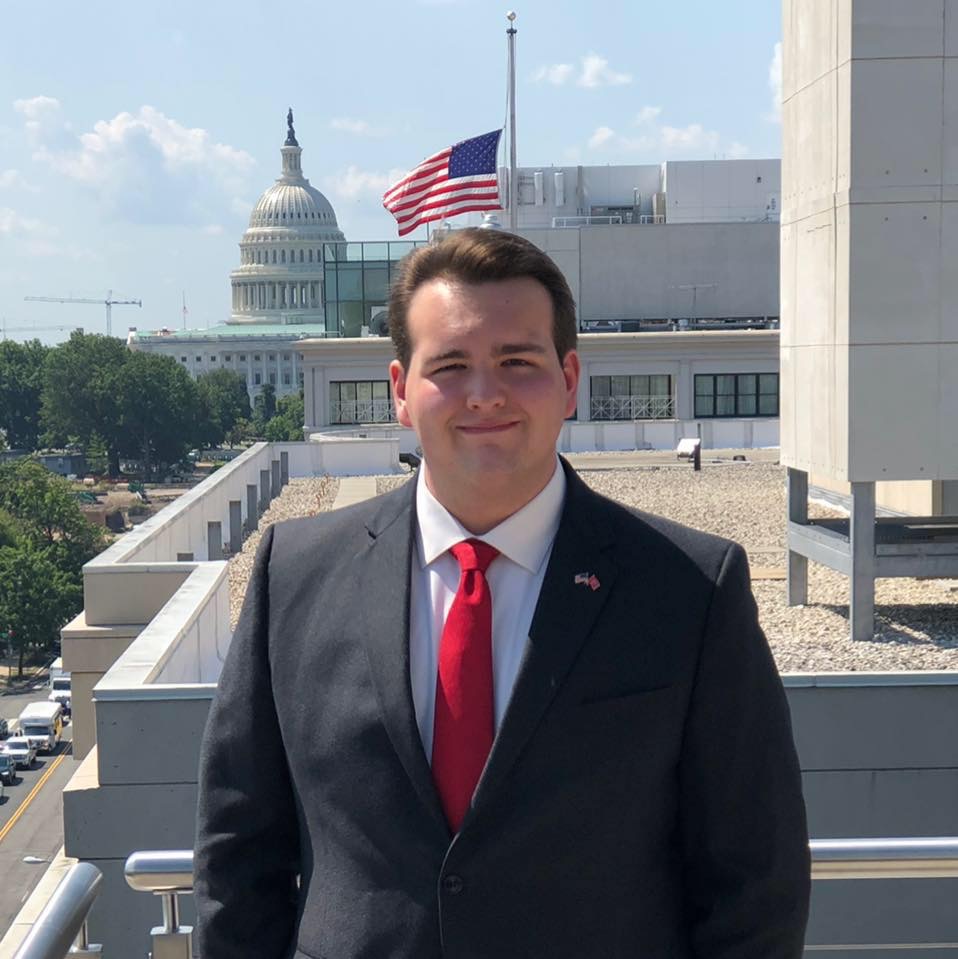 Eli Anderson
August 16, 2019
Bob Fowler
Roane State staff writer
The incoming president of the Roane State Student Government Association already has a leg up when it comes to governance: He's said to be the youngest elected public official in Tennessee.
Incoming SGA President Eli Anderson was 17 when he began running for a seat on the Morgan County Commission. He turned 18 just before a special election last November to fill one of 18 commission seats. He had to be 18 by Election Day to qualify as a candidate.
Anderson won the three-person 6th District race by 25 votes. "I enjoy serving," he said of his commission duties. "I've been able to provide a perspective for constituents who don't get represented that often."
Anderson, a Petros resident, has enrolled at Roane State and will be taking classes at the community's college's campuses in Wartburg and Oak Ridge.
"I felt like it was the best option for me financially," said Anderson, the son of Curtiss and Randi Anderson. "It allows me to stay in Morgan County and maintain a presence as a county commissioner."
Eli Anderson was invited to assume the appointed SGA presidency by former presidents J.R. Russell and Katie Law.
Unsurprisingly, Anderson said he intends to study political science while at Roane State. That will enable him, he said, to "build up my resume for transferring to either Tennessee Tech or University of Tennessee."
Long term, Anderson said he's eyeing a career in government or another type of public service.
The SGA is the student voice on campus, and members work closely with college administrators to provide input on matters deemed of importance to students.
Roane State is a two-year college providing transfer programs, career-preparation programs and continuing education. Founded in 1971, the college has campuses in Crossville, Harriman, Huntsville, Jamestown, Knoxville, LaFollette, Lenoir City, Oak Ridge and Wartburg.
For more information, visit roanestate.edu or call (865) 882-4554.