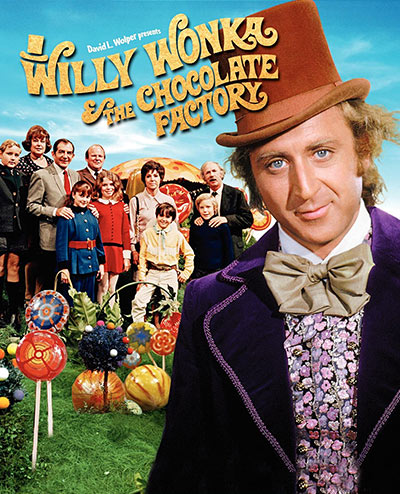 Nov. 6, 2019
A popular G-rated movie, the original "Willy Wonka and the Chocolate Factory," will be shown at 7 p.m. Tuesday, Nov. 26, at the Princess Theatre, 421 N. Roane Street in Harriman.
The screening of the book-based film is free and in celebration of Family Literacy Month. It's sponsored by Roane State's Arts and Lectures Committee and is part of the committee's film lecture series.
The original movie premiered in 1971 and starred Gene Wilder as the title character. It's based on a book by Roald Dahl, a British novelist who was a fighter pilot during World War II. His books have sold more than 250 million copies worldwide.
Prior to the film, Roane State Associate Professor DeAnna Stephens will give a brief lecture about Dahl and the characteristics of his books for children.
"Dahl seems to highlight the unpredictability of adult attitudes and behavior as seen from a child's perspective," Prof. Stephens said.
© Roane State Community College
Roane State Community College is a TBR and AA/EEO employer and does not discriminate against students, employees, or applicants for admission or employment on the basis of race, color, religion, creed, national origin, sex, sexual orientation, gender identity/expression, disability, age, status as a protected veteran, genetic information, or any other legally protected class with respect to all employment, programs and activities sponsored by Roane State. View full non-discrimination policy.