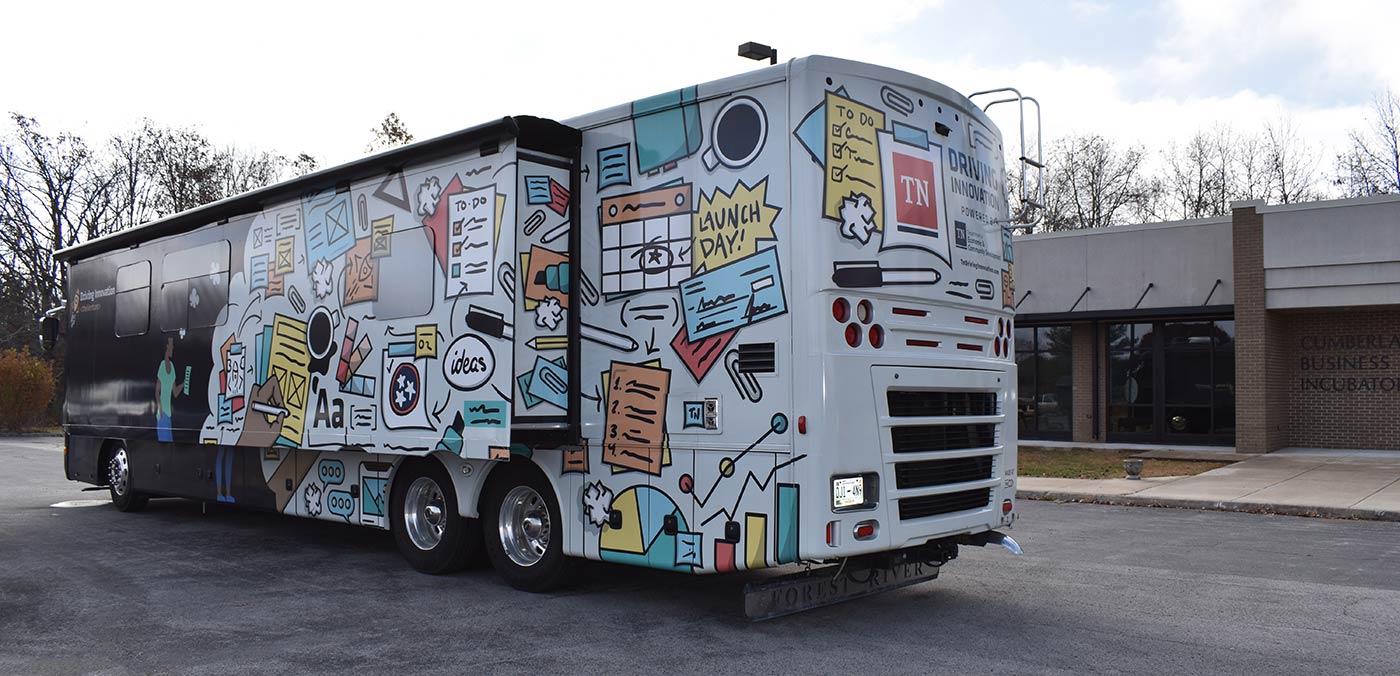 The state funded Venture Bus was parked in front of the Cumberland Business Incubator, operated by Roane State, for a recent workshop.
Nov. 21, 2019
By Bob Fowler
Roane State staff writer
Entrepreneurs and small business owners recently received some timely tips for their marketing efforts while seated in a colorful bus parked in front of Roane State's Cumberland Business Incubator.
The free visit by the state-funded bus was orchestrated by contractor TheCO and Allison Wolfe, Director of Partnerships for that Jackson, Tenn., company.
It was the first visit to the CBI by the bus, funded by the state to serve 59 of Tennessee's rural counties through an initiative started by former Gov. Bill Haslam's Rural Task Force. The vehicle has been named "theVenture."
During the 90-minute stop, "Allison was very encouraging and professional," said Nancy Crain Burns, president of regional consulting firm Crain Burns Associates LLC.
"It was a very good session," said freelance writer and editor Peter Bilodeau of Crossville. "I learned how to set up a Google business page, which was very good."
Wolfe said other topics included suggestions on developing a strategy for marketing, creating a purpose statement and defining and understanding a business's customer base. "We'll help you develop yours business's key message to use when selling your business in person and via digital channels," Wolfe stated.
"We appreciate the Venture Bus making a stop in Crossville and Allison sharing her expertise with some of our tenants and clients," said Holly Hanson, director of the Cumberland Business Incubator. "We would be happy to have them back again."
For more information about theVenture, contact Allison Wolfe by email at allison@attheco.com or by phone at 1-423-653-5736.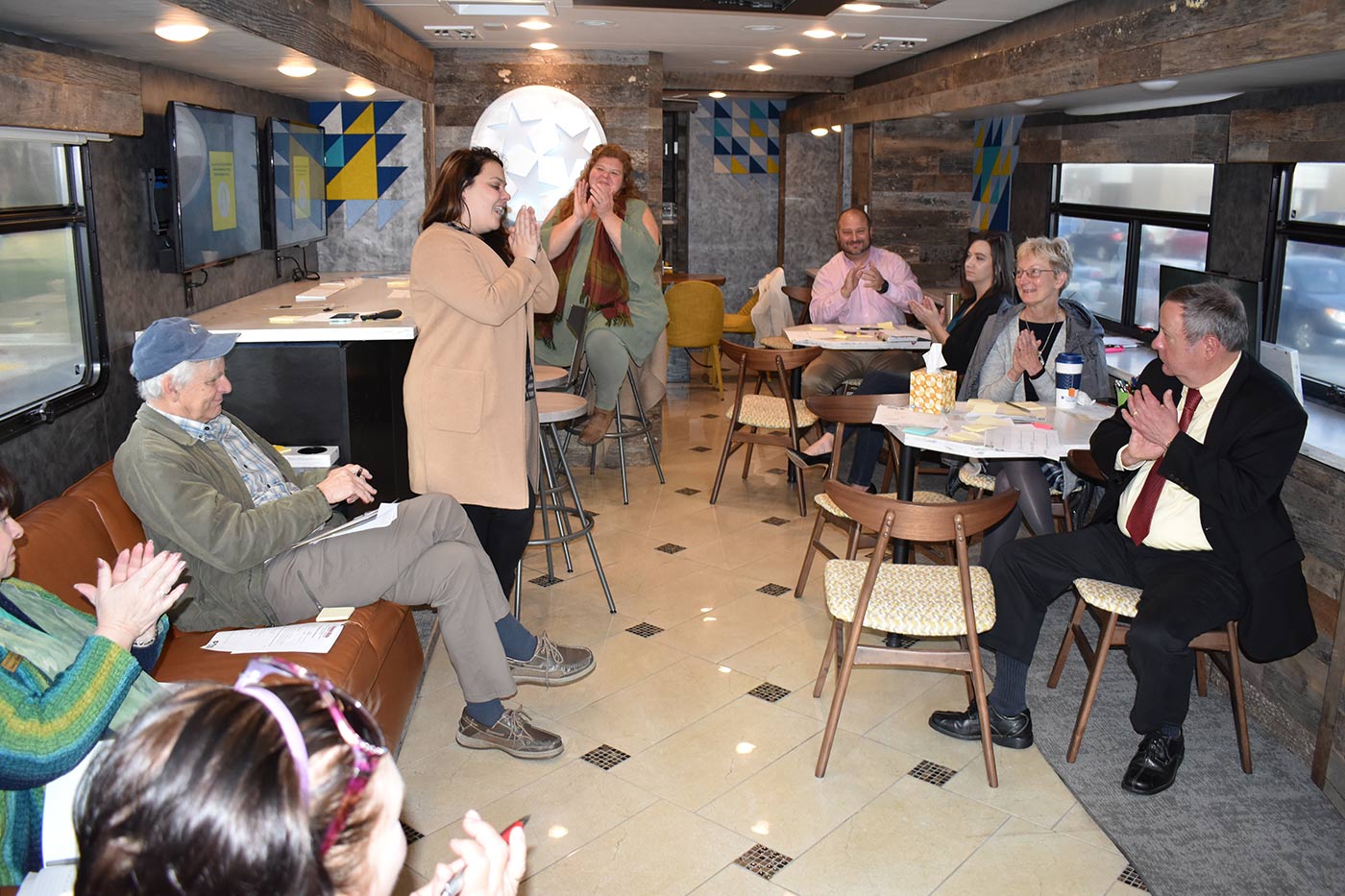 Attendees at a workshop for business owners and aspiring entrepreneurs applaud following a presentation inside a state-funded bus parked outside the Cumberland Business Incubator, operated by Roane State.