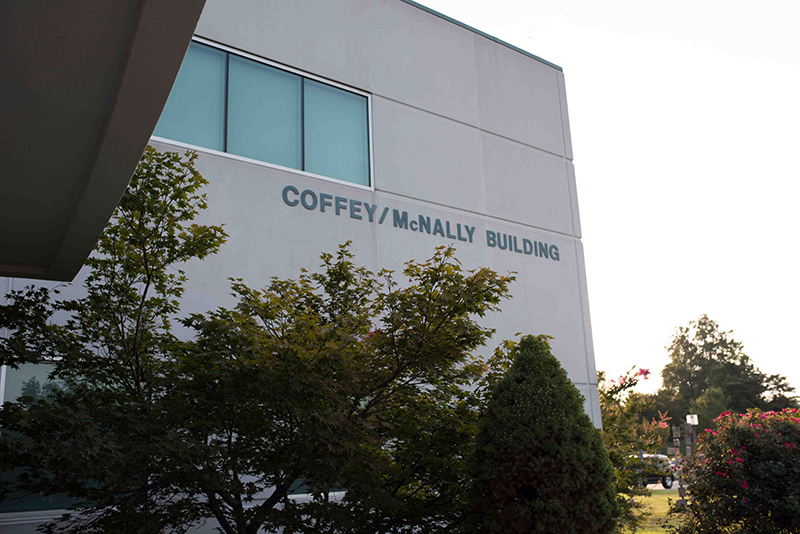 Posted January 20, 2021
Updated January 22, 2021
Due to a recent increase in self-reported COVID-19 cases on the Oak Ridge Branch Campus, Roane State will temporarily close the Coffey-McNally Building as a precautionary measure. The building closure will take effect at 6 p.m. ET on Wednesday, January 20, 2021.
The reported cases appear to be isolated and all those affected are observing quarantine. The Coffey-McNally Building will be thoroughly cleaned before its planned reopening on Monday, January 25. The Goff Building will remain open.
Classes scheduled to meet in the Coffey-McNally Building during this time will be held virtually. Additional instructions regarding these classes will be provided to students by instructors. Students should monitor their Roane State email for more information.
Additionally, the Oak Ridge One Stop Office (housed in the Coffey-McNally Building) will operate virtually January 25-29. Staff members will be able to assist students by phone, email, Zoom, and live chat. Information on how to reach the One Stop during virtual operations is posted at roanestate.edu/onestop. Students can still visit the Roane County One Stop location in person, located in Room D-100.
Please remember to wear a face mask, keep at least six feet of distance from others, wash hands frequently, and stay home if you are experiencing symptoms.
Students with questions are advised to contact their instructor or email questions@roanestate.edu.
© Roane State Community College
Roane State Community College does not discriminate on the basis of race, color, religion, creed, ethnicity or national origin, sex, disability, age, status as protected veteran or any other class protected by Federal or State laws and regulation and by Tennessee board of Regents policies with respect to employment, programs, and activities.​​​​​​​ View full non-discrimination policy.