Roane State Community College
Parent and Family Resources
RSCC Home
Guide to Setting Up Your Parent Portal and Submitting Important Documents
Step 1: Go to www.roanestate.edu and click on "Parents".
Step 2: Click on "Parent Portal".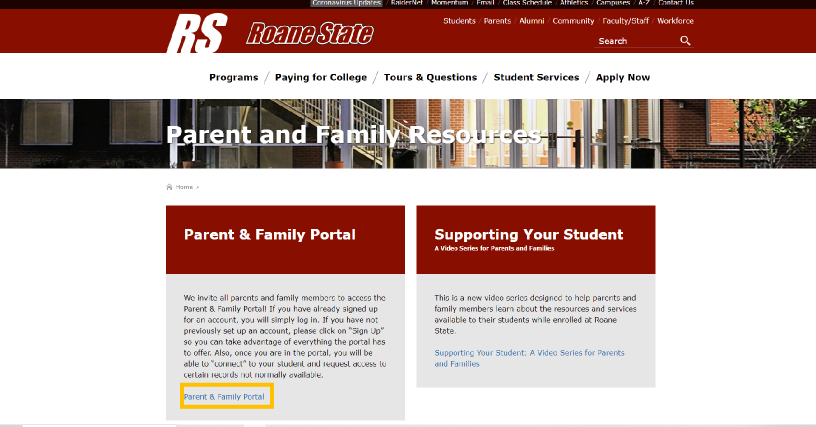 Step 3: Click on "Sign-Up".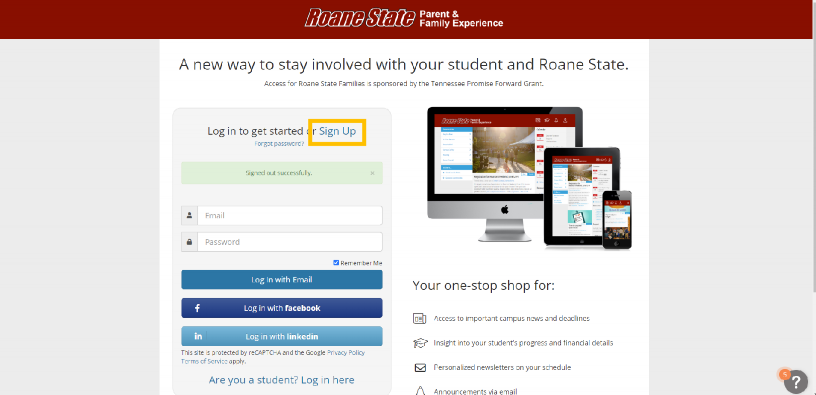 Step 4: Fill in your information and click "Create Account".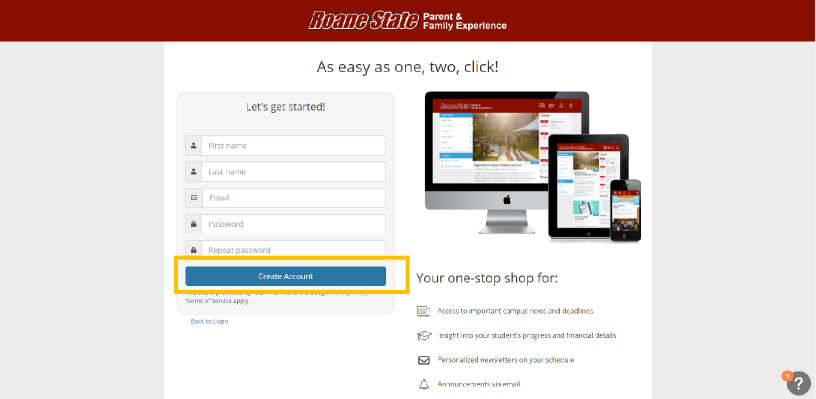 Step 5: Choose the areas of interest for you and your student. Mark "I'm the Parent/Family Member of a Current Student" and "High School (Dual Studies Student)". Choose any other interests you have. Click "Next".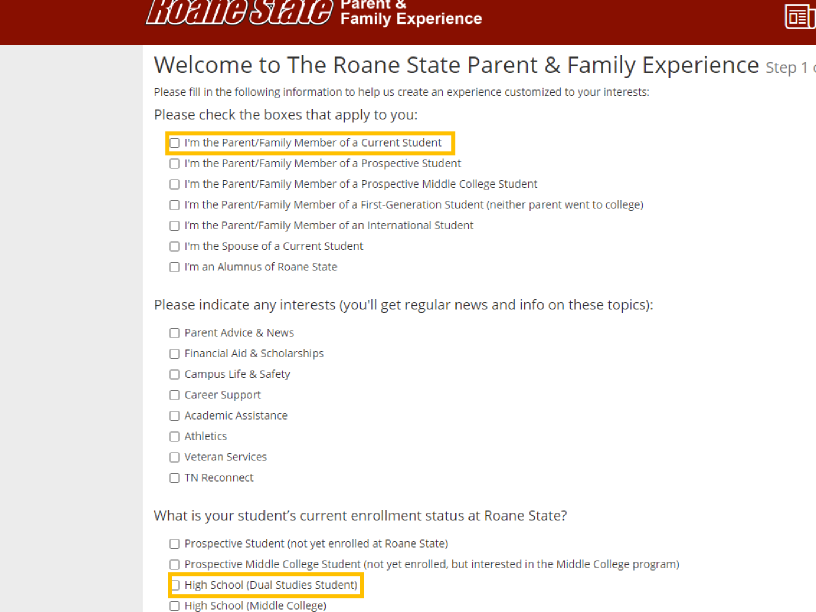 Step 6: Click "Next and the "Let's Get Started" to set-up your email newsletter. You will receive it every two weeks. It has useful articles and information to help you help your student.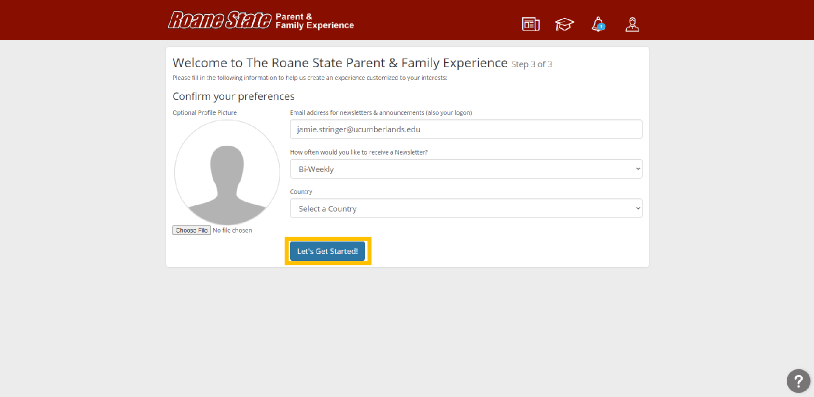 Step 7: Under "Resources" on the right side of the portal, click on the "Immunization Waiver Form" link. Complete the Immunization Waiver Form and click "Submit". Your student can check their RaiderNet account in 24 hours and the form status will be updated.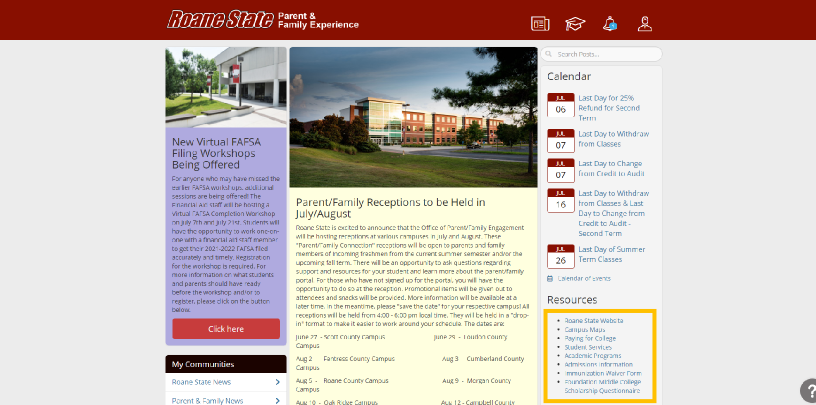 © Roane State Community College
Roane State Community College does not discriminate on the basis of race, color, religion, creed, ethnicity or national origin, sex, disability, age, status as protected veteran or any other class protected by Federal or State laws and regulation and by Tennessee board of Regents policies with respect to employment, programs, and activities.​​​​​​​ View full non-discrimination policy.