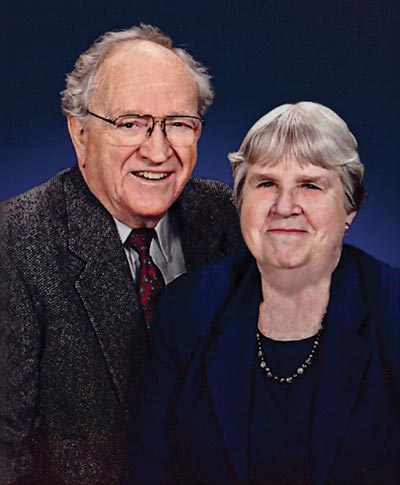 Monette and Sam Gheesling had a passion for education. Both had attended college as non-traditional students.
Sam Gheesling earned a Bachelor of Industrial Engineering from Georgia Tech on the GI bill following service in the US Navy during the Korean conflict. Monette was a nontraditional college student, who enrolled at Roane State Community College in her 50's, earning an Associate of Science magna cum laude. Following Roane State, Monette taught at Jefferson Junior High School for over 10 years.
In retirement, Sam and Monette were active as students, volunteers and board members of the Oak Ridge Institute of Continued Learning (ORICL). Sam was a tutor for at risk youth in his adopted hometown of St. Louis, continuing to teach until he was 89 years young.
To honor the Gheesling's commitment to education, the Monette and Sam Gheesling Scholarship Endowment was established to offer scholarships for non-traditional students.
© Roane State Community College
Roane State Community College does not discriminate on the basis of race, color, religion, creed, ethnicity or national origin, sex, disability, age, status as protected veteran or any other class protected by Federal or State laws and regulation and by Tennessee board of Regents policies with respect to employment, programs, and activities.​​​​​​​ View full non-discrimination policy.