What We Do
The Small Business and Entrepreneurship Center is a grant-funded center at Roane State Community College. The SBEC provides education, training, and support to small businesses, entrepreneurs, and individuals interested in entrepreneurship through the Workforce Opportunities for Rural Communities (WORC) Grant.
Submit the WORC Application
For more information please contact:
April Queener
queeneraa@roanestate.edu
Program Qualifications
Eligibility to participate in the WORC Grant is limited to residents of Fentress, Cumberland, Morgan, Roane, Loudon, Anderson, Scott, and Campbell counties in Tennessee.
Eligible participants will be an adult, not working (who hasn't worked in five years or more); dislocated workers laid off from their job; incumbent workers who want to increase their wages and/or become more marketable in their job search; and small business owners who want to improve their employee's skills for the benefit of themselves, and for their business.
Submit an Interest Form Today!
If you think you might fit in one of the categories above and are interested in training, contact: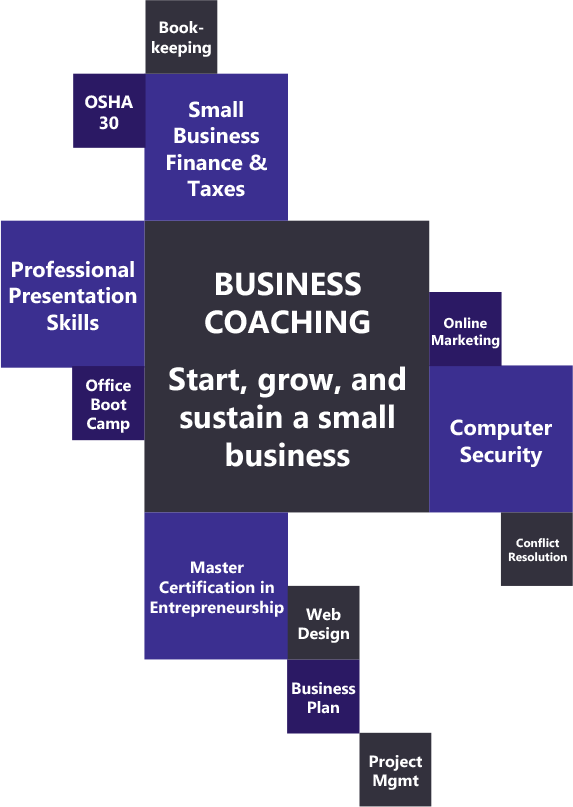 Contact Information
April A Queener
Click above for email address
(865) 354-3000 ext. 4726
Purpose and Source of Grant Funding
The SBEC is funded by a WORC grant awarded by the U.S. Department of Labor Employment & Training Administration.
The intent of this RSCC WORC Grant is to create economic prosperity, gainful employment, and high-quality career outcomes for eligible participants who live in our impacted ARC region, enabling them to remain and thrive in these communities.
This project is funded by a grant from the U.S. Department of Labor, Employment and Training Administration in partnership with the Appalachian Regional Commission. Roane State Community College is a TBR and AA/EEO employer and does not discriminate on the basis of race, color, national origin, sex, disability or age in its programs and activities. The following person has been designated to handle inquiries regarding the non-discrimination policies: Director of Human Resources/Affirmative Action, 276 Patton Lane, Harriman, TN 37748, (865) 882-4679, humanresources@roanestate.edu
© Roane State Community College
Roane State Community College does not discriminate on the basis of race, color, religion, creed, ethnicity or national origin, sex, disability, age, status as protected veteran or any other class protected by Federal or State laws and regulation and by Tennessee board of Regents policies with respect to employment, programs, and activities.​​​​​​​ View full non-discrimination policy.