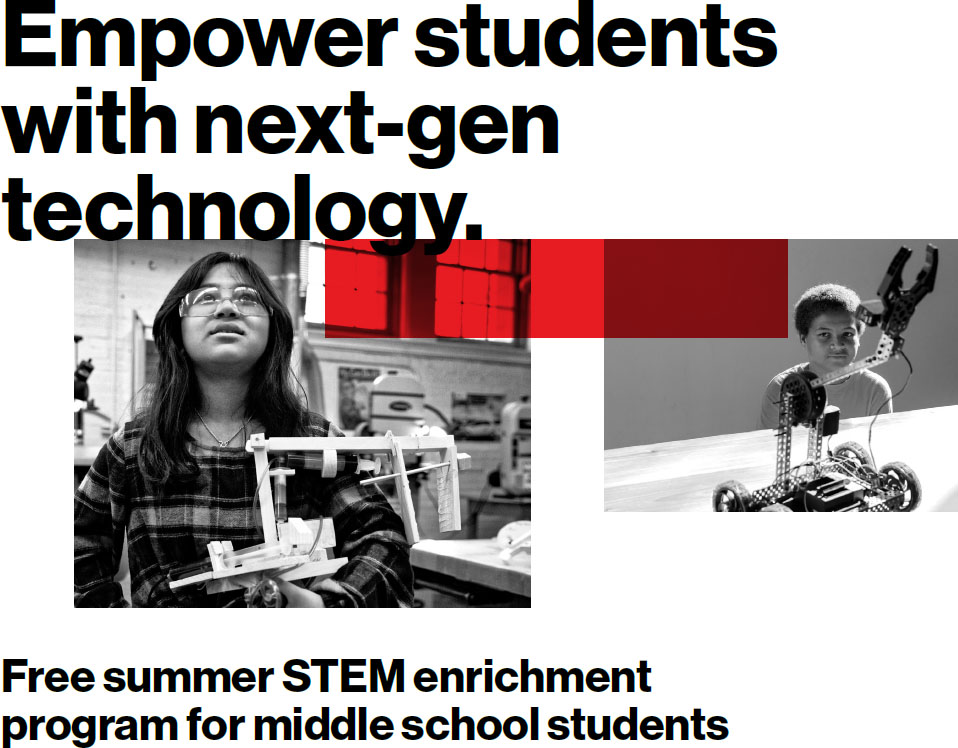 Every student deserves access to a better future. That's why we've launched the Verizon Innovative Learning STEM Achievers program– an engaging, hands-on program developed to enrich learning through design thinking, 3D printing, augmented reality, social entrepreneurship and mentorship. This program creates a more diverse pipeline for future careers in science, technology, engineering and math (STEM) fields; no prior knowledge or experience is required.

The program takes place over the course of two 3-week sessions. June 12 - June 29, 2023 from 9:00 AM - 4:00 PM or July 10 - July 27, 2023 from 9:00 AM - 4:00 PM. Camps will take place Monday - Thursday of each week.

RSCC Oak Ridge Campus - Goff Building (Session 1)
RSCC Cumberland Campus - Academic Building (Session 2)
Program details
The program will take place in person. Registrants will be notified by the program director regarding the specific details of the program
Lunch will be provided
The program is inclusive and welcomes all genders and nonbinary youth
Free for students
To register, visit https://bit.ly/RSCCSTEMCampRegistration
For more information, please contact Holly Hanson at hansonha@roanestate.edu or 931-456-4910

© Roane State Community College
Roane State Community College does not discriminate on the basis of race, color, religion, creed, ethnicity or national origin, sex, disability, age, status as protected veteran or any other class protected by Federal or State laws and regulation and by Tennessee board of Regents policies with respect to employment, programs, and activities.​​​​​​​ View full non-discrimination policy.