Download Now:
Roane State has developed a mobile app that gives students touch-friendly access to Momentum courses, a mobile version of RaiderNet and many more features.
The app is available for the iPhone, Android devices and BlackBerry devices.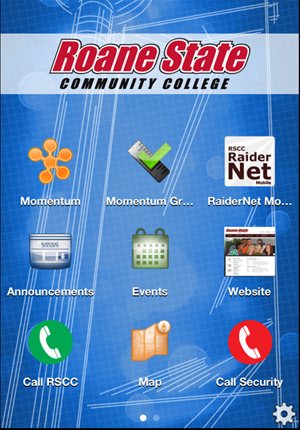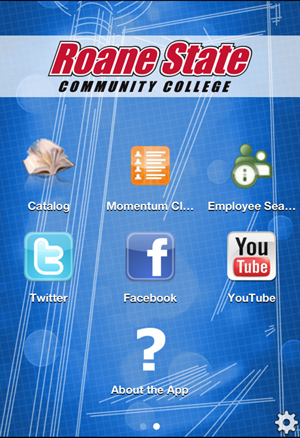 Momentum
Surveys of Roane State students showed that when it comes to a mobile app, they wanted Momentum. Roane State's app has it.
When students log in to Momentum through the app, they stay logged in, giving them access to their courses anytime without having to re-enter their username and password.
To change courses, tap the course title area.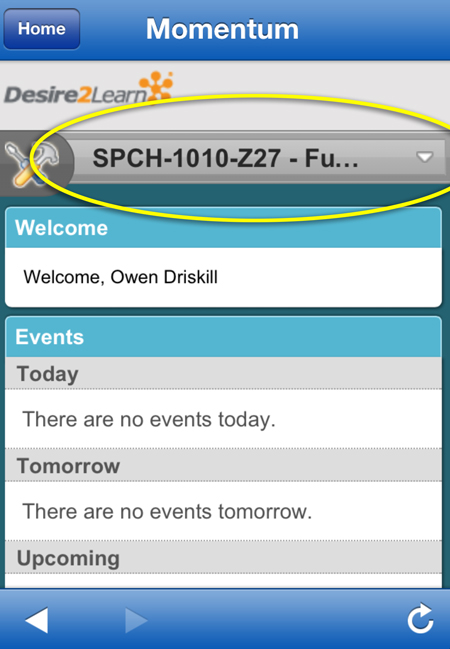 To access more course content, such as discussions, tap the hammer-and-screwdriver icon. The discussion board is mobile-friendly, allowing students to post and reply to discussions on the go.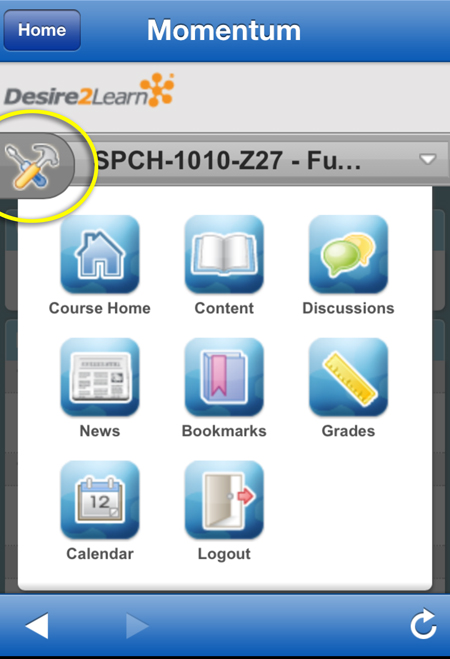 Students can choose to log out of Momentum, but otherwise, they will stay logged in.
Students also can check grades posted in Momentum.
RaiderNet Mobile
The Roane State app includes a mobile version of RaiderNet. Students can log in, check their alerts, register for classes and more. Students will be automatically logged out of RaiderNet Mobile when they go back to the app's home screen or close the app.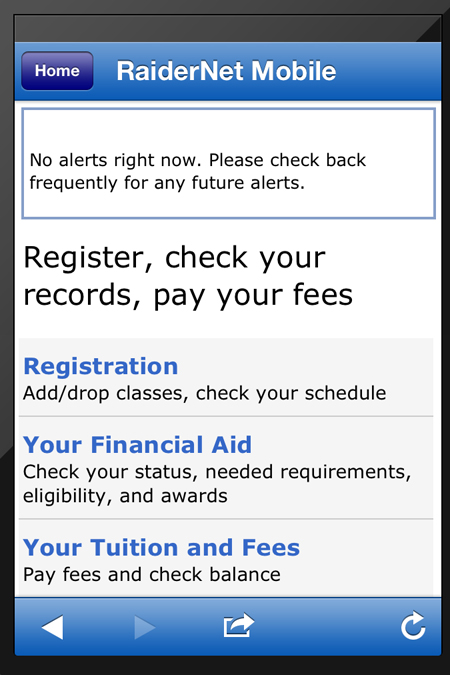 Additional features
Roane State's app also includes:
One-touch dialing for key student services numbers (financial aid, business office, admissions, campuses)
One-touch dialing for security
Roane State announcements
Roane State upcoming events
Employee search where students can look up contact information for faculty and staff
Google maps that show campus locations. When students touch a location, they can get driving directions.
Links to Roane State Facebook, Twitter and YouTube
Link to the mobile version of the college catalog
Adding Roane State email to your phone
While not embedded in the Roane state app, students can easily add their Roane State email to the email app on their smartphones. Here is how.
Download Now:
Feedback
Download the app today and let us know what you think. Please send any feedback to app@roanestate.edu.
© Roane State Community College
Roane State Community College is a TBR and AA/EEO employer and does not discriminate against students, employees, or applicants for admission or employment on the basis of race, color, religion, creed, national origin, sex, sexual orientation, gender identity/expression, disability, age, status as a protected veteran, genetic information, or any other legally protected class with respect to all employment, programs and activities sponsored by Roane State. View full non-discrimination policy.