Dr. Susan Sutton
Director of the Center of Teaching Arts & Technology & Distance Education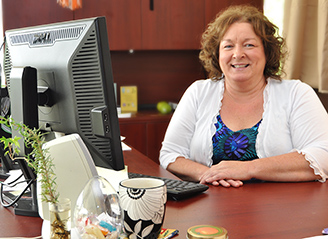 Before coming to RSCC, Susan was an assistant professor in the Department of Information Media at St. Cloud State University in St. Cloud, MN. While working on her Ph.D., she spent two years as a graduate teaching associate at the University of Tennessee teaching online graduate courses for the new online master's degree program in Instructional Technology and three years teaching courses that prepared pre-service teachers how to integrate technology into the curriculum. Susan has three years of experience teaching in a K-12 special education setting and has an eLearning certification from The Internet eLearning Institute at the University of Tennessee. Susan enjoys teaching faculty how to use various technologies, but also enjoys working with K-12 teachers out in the field who want to learn more about technology integration.
Susan's academic credentials include a B.S. in Education, with a concentration in Special Education – Hearing Impaired from Ball State University, an M.S. in Education, with a concentration in Instructional Technology from the University of Tennessee, and a Ph.D. in Education, with a concentration in instructional technology from the University of Tennessee.
Bruce Botts
Instructional Design Specialist
Bruce has worked at Roane State since 2012. During this time, he has provided technology support to faculty, staff, and students as well as taught courses in Computer Applications. Prior to working at Roane State he worked in Naples, FL at Hodges University where he earned his B.S. degree in Computer Information Technology. In his role at Hodges University Bruce conducted faculty training, provided LMS and technology support, and assisted in course development.
He is currently pursuing a master's degree in Instructional Design and Technology from Walden University.
In his role as an Instructional Design Specialist at Roane State, Bruce looks forward to working with faculty, drawing on his past experience to provide support in Momentum, and to assist them in creating innovative and engaging learning opportunities for their students.
Stephanie Moskal, M.S.
Instructional Design Specialist
In 2015, Stephanie received her M.S. degree from the University of Tennessee with a concentration in Instructional Technology. Additionally, she received a B.S. degree in Elementary Education from Tennessee Technological University. Upon graduation from TTU, she taught at a high needs school for eight years with Knox County Schools where she held various leadership positions within the district.
As an Instructional Design Specialist at Roane State, Stephanie can provide instructional design expertise and support in the development of online, hybrid, and traditional courses.
Her passion for education, the instructional design process, and innovative technologies have led her to this position at Roane State.
Breanna Wright
Instructional Media Assistant & Graphic Designer
Breanna, a native of Harriman, TN, earned her A.S. degree in Computer Art and Design from Roane State Community College in May 2012. Now, the former honor student brings her creativity to RSCC classrooms by utilizing her web and print design skills in the marketing of campus initiatives which support faculty and administrators in their efforts to construct more inspirational learning environments. She also focuses on the development and accessibility of open education resources for Roane State's RxTN grant project, creating instructional materials and managing course content for RxTN classes.
Matthew Ward
TN eCampus Student Contact
Administrative Support Staff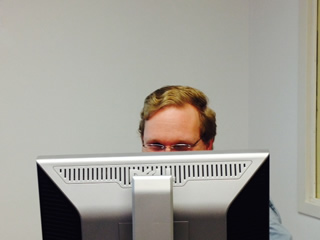 Matthew holds an A.S. degree from Roane State and a B.S. from the University of Tennessee, Knoxville. As the TN eCampus Student Contact, Matthew assists with student issues including textbooks, complaints and grade disputes. He communicates with all TN eCampus enrolled students at various times during the semester to help them stay on track and succeed. His involvement with TN eCampus dates back over 12 years and he has helped students solve problems from how to log-in to assistance with disability services. Matthew works with the Distance Education staff as a student advocate.