Marine Resources Development Foundation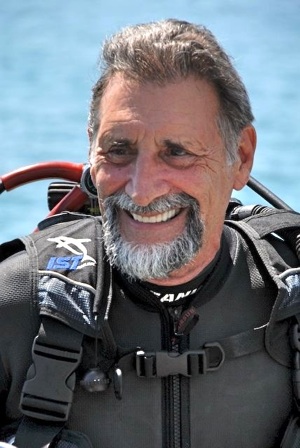 Ian Koblick
Roane State is partnering with the Marine Resources Development Foundation on Key Largo in the Florida Keys to offer Classroom Under the Sea. The foundation was created in 1970 with the goal of developing a better understanding of Earth's marine resources. It has evolved into an organization with both an educational and scientific focus. Since 1985, nearly 5,000 students each year have been introduced to the ocean through the foundation's MarineLab education programs.
Professor Cantrell has, for many years, taken Roane State students to MarineLab. Under Cantrell's direction, students survey coral reefs for Reef Check, a California-based nonprofit dedicated to reef conservation.
The Marine Resources Development Foundation is led by Ian Koblick, president, chairman of the foundation's board and the organization's founder. Koblick pioneered undersea living in the 1970s. He has written extensively about underwater habitats and collaborated with Jim Miller to publish the definitive book Living and Working in the Sea. Koblick designed the sophisticated undersea lab La Chalupa, which he and partner Dr. Neil Monney later converted to Jules' Undersea Lodge, where Cantrell and Fain will stay for more than two months. The lodge is located in the lagoon at the foundation's facilities.
Please visit the Jules' Undersea Lodge website for more information about the underwater habitat.