This fall, Roane State associate professor of biology Bruce Cantrell and adjunct instructor Jessica Fain plan to live and work under the sea for 73 days in Jules' Undersea Lodge. While underwater, Cantrell and Fain will offer the most unique educational experience in the college's history and raise awareness of issues affecting the oceans. They will host a weekly program featuring interviews with leading scientists and explorers, covering topics such as conservation, undersea exploration and more. Roane State students in Cantrell's fall online biology class will have an especially interesting experience; while they take the course online, their professor will be leading it from the floor of the lagoon at the Marine Resources Development Foundation's facilities on Key Largo in the Florida Keys.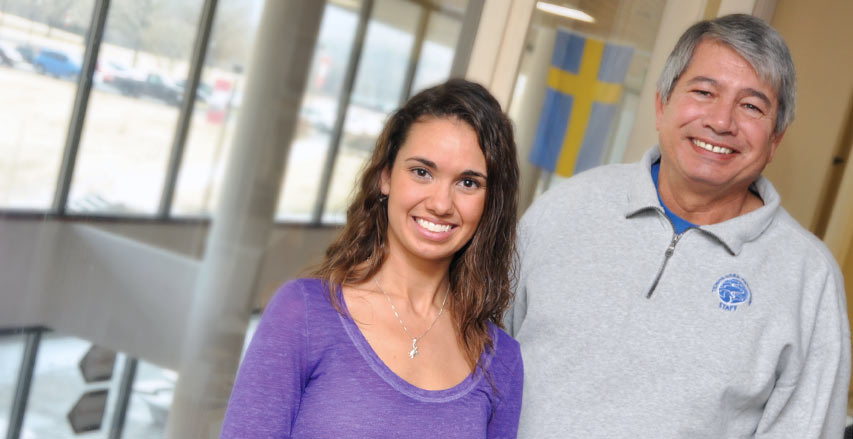 R
oane State faculty members have traditionally travelled far and wide to bring higher education to the communities that the college serves. Professors have taught in old malls, factories and abandoned schoolhouses. Teaching science from under the sea is certainly new territory for Roane State, but the tradition is the same and one that all
Tennessee's Community Colleges
share. We are committed to providing access to world-class academic opportunities, even if it means living underwater for more than two months.
Cantrell and Fain plan to start their underwater adventure Oct. 3 and resurface on Dec. 15. Tune in this fall for Classroom Under the Sea, presented by Roane State in partnership with the Marine Resources Development Foundation.
During their stay, Cantrell and Fain will set a world record for the longest time spent living underwater.
Where Bruce and Jessica Will Live
Bruce and Jessica will stay in Jules' Undersea Lodge. Located 25 feet below the surface of the sea at the Marine Resources Development Foundation, the underwater habitat features a wet room, two bedrooms and a common room. For safety, the facility is monitored at all times.