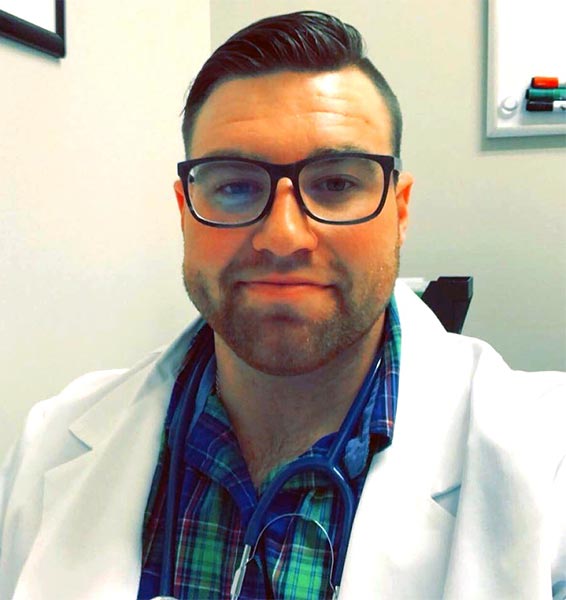 Thomas H. Phegley
August 23, 2019
By Bob Fowler
Roane State staff writer
This aspiring trauma surgeon enthusiastically credits the U.S. Air Force, Roane State Community College and a certain professor for putting him firmly on the path to success.
The community college "built up my confidence so much I know for a fact that I can do anything I want to now," says Thomas H. Phegley.
Phegley, 25, who enlisted in the Air Force in 2012 and worked as a medic, remains in the Tennessee National Guard. He said he enrolled in another community college before Boot Camp, but it didn't work out. That institution, he said, "didn't seem military-friendly."
He heard about Roane State from a friend, he said, and registered for classes in the summer of 2015.
Phegley said he has a learning disability – adult Attention-Deficit/ Hyperactivity Disorder – which makes it "extremely hard to concentrate."
With a lackluster ACT score, he said he took a remedial class and slowly worked his way up to a full-time schedule. What unlocked his potential, Phegley said, was the Roane State Learning Center.
"There are a lot of great tutors there and they taught me some learning techniques," he said. "The tutors treat you like a person instead of a number. They take their time and go at the pace the student needs."
It paid off. "They helped me out so much and my grades were so high that they gave me a job in the Learning Center for two semesters," Phegley said. He wound up winning the Oak Ridge Learning Center's "Top Tutor" award for 2016.
He graduated in the spring of 2018 and returned to Roane State in the summer of 2019 to take organic chemistry as a pre-med prelude. "I knew I would have to take it (organic chemistry) when I started this process, and everyone I asked said to take it under (associate chemistry professor) Steve Ward.
"I've been to four different colleges and he (Ward) is by far the best professor I've had at every one of them. He genuinely cares and goes above and beyond for his students."
"Thomas was an incredible student," Ward said, "and in addition to his performance in the classroom, his dedication to this country by serving in the United States Air Force as a medic touched me to the core of my soul."
Phegley is now finishing up his B.S. degree in biology at Glenville State College in West Virginia and intends to then apply to medical schools. His wife Keela is a barber and will pay the bills while he studies.
"When I first walked through the doors at Roane State, I was extremely nervous," Phegley said. "I didn't know if I could make it. Now I stand here, a senior, because of Roane State and what they taught me."
"I owe my success to Roane State for building me up as a person and a student."
Roane State is a two-year college providing transfer programs, career-preparation programs and continuing education. Founded in 1971, the college has campuses in Crossville, Harriman, Huntsville, Jamestown, Knoxville, LaFollette, Lenoir City, Oak Ridge, Wartburg and Clinton.
For more information, visit roanestate.edu or call (865) 882-4554.
Remember, eligible adults can now attend Roane State tuition-free with the new Reconnect grant. Learn more at www.roanestate.edu/reconnect.