Roane State Community College
Distance Education
Distance Education

Roane State offers entire online degrees and over 100 distance courses every year.
We have the flexibility to allow you to keep working, support your family, and still reach your educational goals at the same time.
Contact an advisor today to find out how.
Contact Us
Take College Courses On Your Schedule
I'm currently registered for distance courses...
Welcome to Distance Education at Roane State Community College
Our distance education program offers a large variety of online courses that provide excellent alternatives for students who are unable to attend classes during regular hours. Our online courses are taught by the same qualified instructors, follow the same curriculum, and maintain the same quality and standards as our traditional classroom courses.
College-level courses are offered in a variety of convenient formats. If you are not sure which type of distance education course is right for you we have several types to choose from depending on your schedule and your educational needs. Please visit our Selecting Courses webpage to see which format would be right for you. In addition to online courses, Roane State Community College offers web-enhanced face-to-face courses, hybrid courses, and interactive video classes.
Thank you for your interest in Roane State Community College Distance Education Program. We look forward to helping you achieve your educational goals.
♦ Meet the Distance Education Staff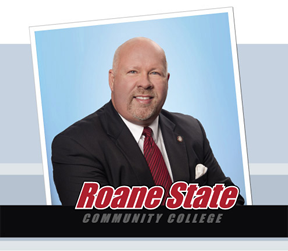 "In Roane State's distance education courses, you will be able to participate in vigorous class discussion, get to know your professors, and study unique and exciting content created by experts in their fields.
Distance education is a great fit for busy students, and our faculty will guide and encourage you as you pursue your degree. It's hard work, but you can do it!"
Dr. Chris Whaley
President, Roane State Community College
Roane State Community College is a TBR and AA/EEO employer and does not discriminate on the basis of race, color, national origin, sex, disability or age in its programs and activities. View full non-discrimination policy.