Social Science, Business and Education Division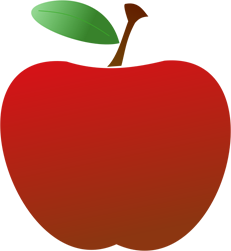 Welcome to the Symposium on Powerful Teaching!
This year's Symposium will be held on Saturday, February 24th at our Roane County Campus in Harriman, TN. Registration and check-in begins at 8:15am in the O'Brien Theatre lobby. The cost is $17 and covers breakfast, lunch, and materials. The Symposium is open to all K-12 educators. Keynote presentation starts at 8:50am in the O'Brien Theatre. After the keynote address, breakout sessions will be held in the second floor O'Brien building classrooms. Breakout session topics will be announced as soon as the program is coordinated. Participants can get 6 hours of PD credit with a certificate of completion at the end of the event.
For questions or updates, please contact Cody Miller at 865.354.3000 ext. 5312 or email millersc2@roanestate.edu.
Keynote: Mr. Danny Satterfield, Ms. Loretta Williams, and Ms. Martha Brown, Union County Schools
"STEM Initiatives in the Elementary, Middle, and High Schools"
This presentation will show how a comprehensive STEM initiative was implemented in elementary, middle, and high schools. Participants will be able to see how these initiatives can be utilized across the curriculum and applicable to all educators.
The following breakout sessions have been scheduled for the symposium following the keynote:
"'Escape' Traditional with Digital Breakout Games
"Spies, Lies, and the Greater Good: Exploring the Manhattan Project"
"Independent Reading in a Box"
"Weaving New Threads into Current Curriculum: Tennessee's New Literacy Standards"
"Learning with Language: Using the Harkness Method and Socratic Seminars in the Mathmatics Classroom"
"Read like a Historian"
"Learning in 3D: Promoting Student Engagement through the Utilization of Immersive Technologies"
"Incorporating Reading, Speaking, and Writing into Your Science Lessons"
"A Cultural Journey in my Jeans/Genes!"
"Promote Active Learning with Classroom Tested Stategies"
More session topics to come!
Registration
© Roane State Community College
Roane State Community College is a TBR and AA/EEO employer and does not discriminate against students, employees, or applicants for admission or employment on the basis of race, color, religion, creed, national origin, sex, sexual orientation, gender identity/expression, disability, age, status as a protected veteran, genetic information, or any other legally protected class with respect to all employment, programs and activities sponsored by Roane State. View full non-discrimination policy.