Roane State Community College
Mechatronics Certificate
Mechatronics Certificate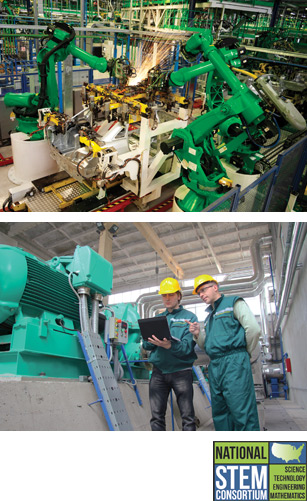 Train to be an advanced manufacturing technician in one year.
Technology has advanced the manufacturing process to a point where skilled workers are in high demand to both operate and maintain the wide range of machinery used in parts production today. Our courses will train you in mechanics, automation, robotics, electronics, computer programming, hydraulics, pneumatics, and many other skills you will need to have a successful career in this field. You will learn to operate, test, fine-tune, service and repair equipment that is critically important to any manufacturing company.
Possible Jobs
Completing the Roane State Mechatronics Certificate can lead to a variety of jobs. Examples include:
Engineering Technician
Mechanical Manufacturing Technician
Industrial Engineering Technician
Instrumentation & Controls Technician
Operations Technician
Field Service Technician
Controls Technician
Production Line Technician
Interested in more information about the Mechatronics Certificate? Contact us.