Mechatronics Program (AAS)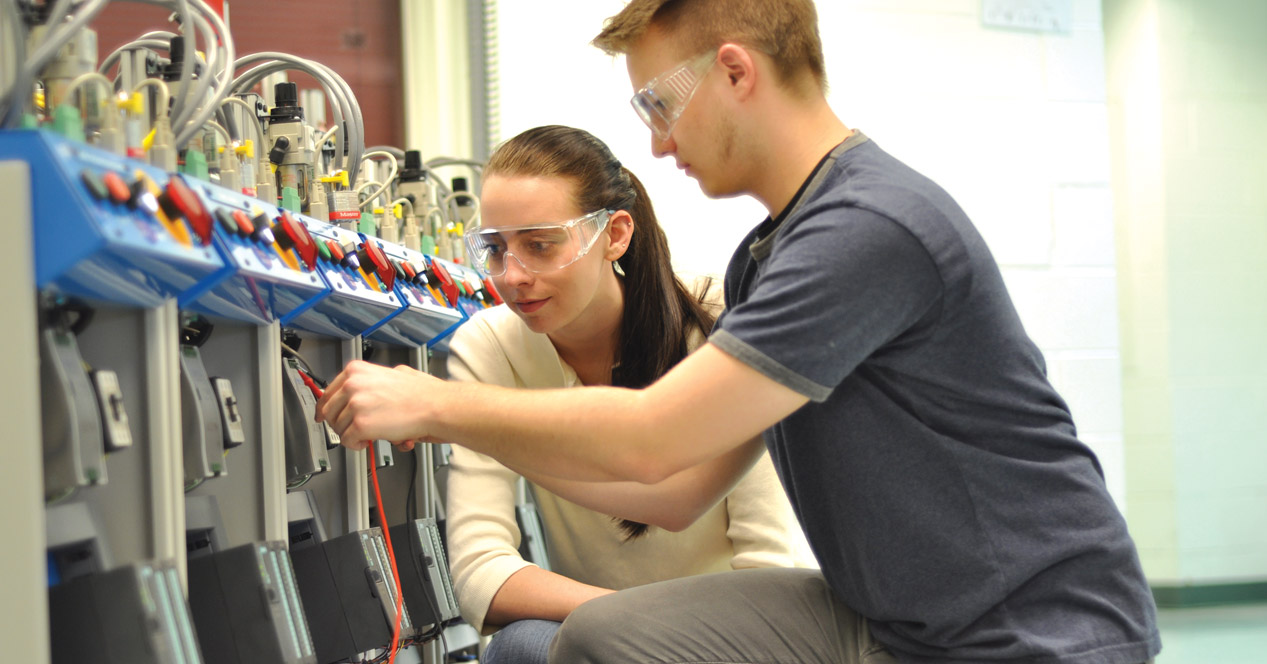 You will be one of 15 students who take classes together, study and complete class assignments and work as a team throughout the Mechatronics program. This is called a cohort student group. All of your courses will be scheduled for you, and they are offered in a pre-determined sequence until full completion.
The cohort support group offers an enhanced learning atmosphere that creates a sense of community among the student members of the cohort. Research has shown that students who were part of a cohort experienced higher graduation rates and felt a greater sense of community with the other students in their group.
Benefits to cohorts include:
Strong sense of support and togetherness
Exposure to a variety of perspectives from fellow students
Increased completion of the certificate coursework
Study groups resulting higher grades
Creation of a professional network beyond graduation
© Roane State Community College
Roane State Community College is a TBR and AA/EEO employer and does not discriminate against students, employees, or applicants for admission or employment on the basis of race, color, religion, creed, national origin, sex, sexual orientation, gender identity/expression, disability, age, status as a protected veteran, genetic information, or any other legally protected class with respect to all employment, programs and activities sponsored by Roane State. View full non-discrimination policy.