View previous years: 2020
Jump to President's Award Nominees
2021 Winner: Madison Lamon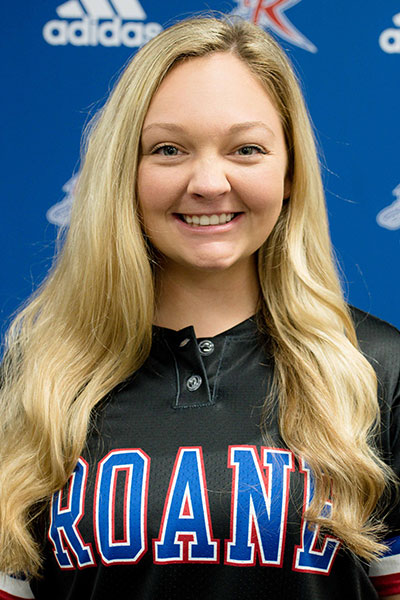 May 18, 2021. By Bob Fowler, Roane State staff writer.
It was the perfect setting for a surprise announcement: surrounded by her teammates and coach at a team cookout.
Madison "Madi" Lamon watched on a YouTube livestream on Awards Night that she had been named the winner of Roane State Community College's highest student honor – the President's Award.
"I was very surprised," she said. "I wasn't expecting it at all."
Lamon, 19, a pitcher for the Roane State Raiders softball team, is the latest recipient of the award, and on an auspicious occasion – the 50th anniversary of the community college. Current Roane State President Dr. Chris Whaley won the award as a student in 1989.
"Madison is an exceptional scholar, student athlete and leader, and it has been our blessing to have her at Roane State," Dr. Whaley said. "Her passion to serve others is remarkable, and I know she will succeed both professionally and personally. I'm so proud that she is such an incredible ambassador for RSCC."
Lamon and her teammates were enjoying the cookout at the Baptist Campus Ministry near the college's main campus when she learned she had won. "All my closest friends were around me, yelling and screaming" as the announcement was made, she said.
The Knoxville resident is the daughter of Mike and Christy Lamon and is a 2019 graduate of Karns High School, where she was the starting pitcher for the school's softball team. Her senior year, she was named an All-District player and All-Tournament player for the district tournament.
She was offered an athletic scholarship after Jessie Hackworth, Roane State's head softball coach, watched her play. After touring the college's flagship campus in Roane County, "I knew that was where I was supposed to be," Lamon said.
"I knew I was going to love it here. I was right. I made the right decision."
Lamon compiled an impressive list of achievements at Roane State, both on the softball field and in the classroom.
Academically, she's been on both the President's List and the Dean's List as she racked up a 3.8 grade point average and graduated with honors.
She cites as her favorite instructor Associate Professor Jala Daniel, her teacher for biology and the two courses of anatomy and physiology. "She kept it interesting," Lamon said of Daniel. "I feel like I learned a lot."
Athletically, she is an Academic All-American on the NJCAA (National Junior College Athletic Association) and was the association's Student Athlete Council's female representative for Region 7.
"Madi embodies everything that Roane State represents: dedication to academics, service to her community, and engagement while representing Roane State Athletics," Hackworth said.
Lamon is transferring to University of Tennessee-Knoxville, where she plans to major in recreational therapy. She and her teammates volunteer at an assisted living facility and the Roane County Animal Shelter.
President's Award Nominees
Amanda Gilbert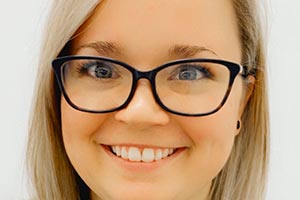 Amanda Gilbert is this year's recipient of the Student Occupational Therapist Assistant (OTA) Award. Amanda is married and the mother of two daughters and an active member of her church, where she assists with the youth group. Amanda's participation in Roane State's Honors Program not only demonstrates academic achievement, but has also led her to develop projects that serve her profession. Her projects include the development of patient education resources for stroke survivors, treatment plans for pediatric tele-health OT services, and evidence-based research for the creation of a sensory hallway for elementary and middle school attendees at the Secret City Academy. Amanda also assisted the first-year OTA students with a community service project to provide gifts for the young children attending the Secret City Academy.
Dusty Prater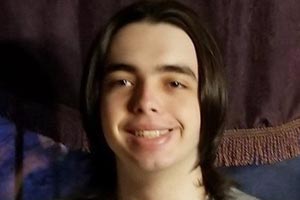 Dusty has been an exemplary STEM student since his first year at Roane State. He was the recipient of the Outstanding Freshman Award, the Freshman Math Award, the General Biology Award, and the General Chemistry Award. Dusty is co-president of the Chemistry Club and will graduate with an Honors Diploma. In addition to excelling in the classroom, Dusty has been a leader in the Phi Theta Kappa (PTK) Honor Society, serving as Secretary of the chapter and a member of the all TN Academic Team. He founded the chapter's Welcoming Committee and created the video for the new, enhanced PTK webpage. Dusty serves as a tutor in the Oak Ridge Learning Center, for which he was awarded the 2021 Oak Ridge Learning Center Tutor Award.
Eli Anderson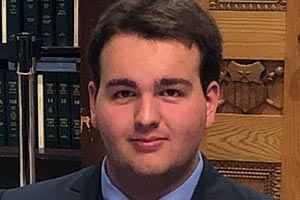 Elected to the Morgan County Commission at the age of 18 (the youngest elected official in the state of Tennessee), Eli has extended his political leadership to become president of the Roane State Student Government Association (SGA) from 2019 – 2021. As SGA president, Eli oversaw major revisions to the SGA constitution and recruited new senators across the college service area. He has served as the RSCC representative to the TN Intercollegiate State Legislature (TISL), where he was recognized as Outstanding Representative in 2019. Eli's academic honors at Roane State include the Dean's List (2019 and 2020), the President's List (2019), the Social Science Award (2020-2021), and the Outstanding Student Leader Award (2020-2021). A member of Phi Theta Kappa, Eli plans to transfer to Tennessee Technological University or the University of Tennessee/Knoxville.
Karissa Pilkey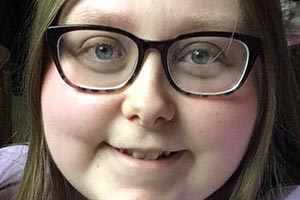 Karissa is a Mass Communications major with plans to transfer to MTSU. During her time at Roane State, she earned a place on the Dean's list in 2019 and 2020, while maintaining a work-study position helping Dr. Matt Waters edit and produce numerous videos for college, community, and Roane State Foundation events. Her video of student collaboration in the classroom was presented to the evaluation team during RSCC's SACSCOC reaffirmation visit, and she served as the student representative on the QEP marketing and recognition committee. Karissa has been active in RSCC theatre productions as performer, technician, and assistant stage manager and was given the Outstanding Actor award for 2020-2021. She is also the recipient of this year's Humanities Award.
Lauren Lawson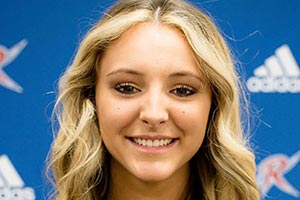 Lauren will graduate with an Associate's degree in pre-health professions with a goal of becoming a pharmacist – and a Division I softball player! Lauren has excelled as a student athlete, winning the RSCC softball academic award for 2019-2020, the TCCAA All-Academic Award, and the NJCAA 2nd team Academic All-American award. Lauren has participated in the Roane State Honors Program and is a member of Phi Theta Kappa and has attained a place on the Dean's List for 2019 and 2020 and the President's List for 2020. She has assisted with community service projects for the Renaissance Nursing Home and the Roane County Animal Shelter and provided support for the RSCC Trunk-or-Treat event.
Nickolas Spardone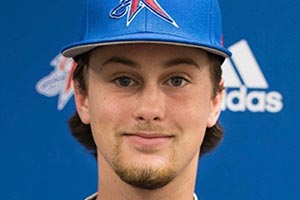 Nick is a pre-physical therapy major from Franklin, TN who has excelled on the baseball team as a 3-year starter at Shortstop as well as in the classroom. Academic honors include the Dean's List and President's List as well as the TCCAA Academic All-American award. Nick's plans after graduation include continuing his education at Tennessee Technological University where he has already signed to play baseball and will major in physical therapy.
Sydney Walter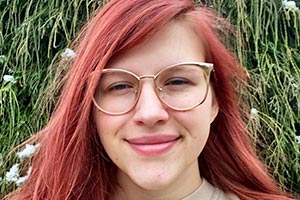 A Middle College student with plans to transfer to ETSU and major in biochemistry, Sydney has excelled in both college and high school academics and service activities, earning a place on both the Dean's List and President's List. In addition to achieving the 4.0 Academic Achievement Award for 2020-2021, Sydney will also graduate with an Honors Diploma, having completed 19 hours of Honors Project credits. Sydney has served as a tutor in the RSCC Learning Center and has completed over 100 hours of community service during her time at Roane State. As a high school student, she is member of the student council, Key Club and CNA program, president of Interact, vice president of HOSA, and has attained membership in the National Honor Society.