Congratulations this year's winner of the Roane State Student Life First Generation College Student Essay Contest: Rachel Moore.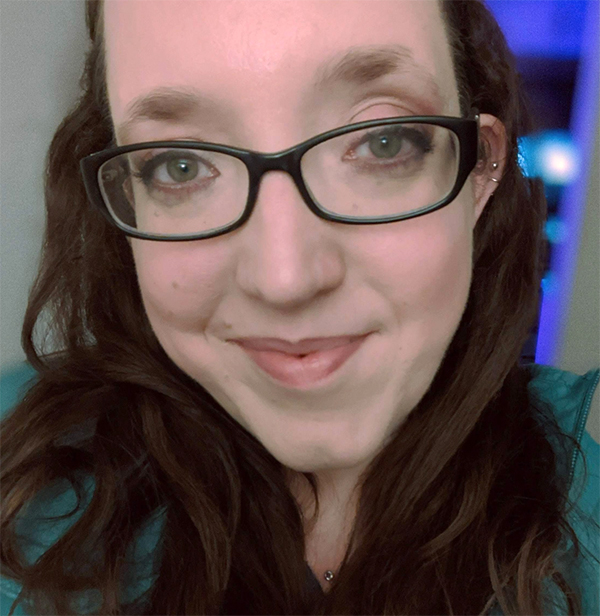 You can read the full text of Rachel's winning essay below. As always, thanks to everyone who entered as well as the faculty members who volunteered their time to judge the contest.
Rachel Moore
26 October 2022
I'm First!
I have always wanted to be first at something but never dared to dream I could. For so long, I have settled for mediocrity, floundering from one dead-end job to the next. I had a bright future ahead after high school, but two decades later, it was just wasted potential. I have been floundering through my adult life with no ambition, at times unsure if I'd live to see another year. Fortunately, my standard of living is no longer stuck on "survive." For the first time, I am looking ahead to the future with excitement rather than dread.
Enrolling in college has brought pride and joy to my family and, perhaps more importantly, to myself. My mom is thrilled about my new future, and I know my dad would be proud if he could see me now. He used to say, "You come from a long line of idiots, drunks, and crazy people." Well, there's another first for me; I am the first to overcome this so-called family curse.
Life started out in a unique way for me. An only child, I was homeschooled until age ten. Without siblings or childhood friends, I grew to be socially inept. My personality was further hindered by living in a chaotic, abusive home. I watched the videotapes of my homeschooling with rapt attention, in awe of the children and their learning environment. In-person school became my dream; it would be my escape, my ticket to freedom.
Once money became too tight to continue homeschooling, my new adventure began. Although my new classmates found me strange and ripe for bullying, I discovered a fantastic new universe in school. I was enamored with this wonderland of knowledge, and academics became my passion. I relished the newfound acceptance and praise. It felt incredible to finally be good at something and learn about the world. Along the way, I even made a few friends.
However, there was a great deal of darkness lurking beneath the surface. In my teenage years, depression and anxiety began to rear their ugly heads. I fell in with the wrong crowd and started to slack off, but still managed to do well academically. I went to MTSU on a full scholarship, despite not knowing what I wanted to study.
Everything began to unravel when I tried alcohol. At first, it was an alluring friend, the escape I had always been searching for. I immediately became addicted to my newfound confidence. Alcohol quieted the cruel self-talk and intrusive thoughts, at least for a while. When its effects became lackluster, I turned to other substances. This was where the real downfall began. I quit college before my first semester was over.
I have been drug-free for fifteen years now, but it took much longer to let go of alcohol. What other drug is so readily accessible, inexpensive, and socially acceptable? Rather than putting myself first, I put alcohol first and my true self last. I wasted a staggering amount of my life trying to run away from myself, lost in vain attempts to self-medicate and quiet the turmoil within.
Everything began to turn around when I sought help for my mental health. Therapy has been invaluable- here, I began to see through the veil of self-doubt. Questioning my thoughts has been instrumental in building my new life. I still had no idea what I wanted to be when I grew up, but I was starting to realize I may never really grow up.
The truth was beginning to dawn on me: I could still do something more with my life. For the first time in decades, I was daring to dream. My dreams brought me here, to Roane State. I had been wanting to go back to school for ages, but there was always some feeble excuse holding me back. All along, of course, the only one standing in my way had been me.
So what does it mean to be first? To me, it means so much more than simply being first in my family to attend college. It means putting myself first- for the first time. It means giving myself a chance to chase the dreams of my youth. This semester may be fall, but it has been like the spring of my lifetime. Winter is finally over, and beautiful fresh green life has sprouted up all around me. Birds are singing joyously, flowers are blossoming, and the sun shines high in the cloudless sky.