Social Science, Business and Education Division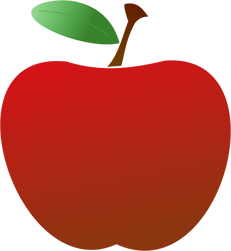 Welcome to the Symposium on Powerful Teaching!
This year's Symposium will be held on Saturday, February 29th at our Roane County Campus in Harriman, TN from 8:15am to 12pm. Registration and check-in begins at 8:15am in the O'Brien Theatre lobby. The cost is $8 and covers refreshments and materials. The Symposium is open to all K-12 educators. Keynote presentation starts at 8:50am in the O'Brien room O-101. After the keynote address, breakout sessions will be held on the second floor O'Brien building classrooms. Breakout session topics will be announced as soon as the program is coordinated. Participants can get 3 hours of PD credit with a certificate of completion at the end of the event.
To register, please email Ms. Cody Miller at millersc2@roanestate.edu with your name, school, and district. Payment can be taken on the day of symposium (cash or check) or can be made over the phone with the RSCC Business Office at 865.481.2014.
Keynote: Dr. Penny Neal, PhD, MSN, CPNP, PMHS
Pediatric Nurse Practictioner Concentration Coordinator
Associate Professor of Nursing, King University
"Promoting Mental Health in Children: The Role of the Educator"
This presentation provides an overview of pediatric mental health in the US, common symptoms of the most prevalent mental health conditions in children and adolescents, and specific interventions educators may use to promote positive mental health in the academic setting. Strategies to provide trauma-informed care and promote resilience in youth will be emphasized.
Breakout session following the keynote address are intended for all educators. Sessions will include technology, AI and STEM, Character Education and Writing, Incorporating Geo Inquiry and Citizen Science Data, and many more!
© Roane State Community College
Roane State Community College does not discriminate on the basis of race, color, religion, creed, ethnicity or national origin, sex, disability, age, status as protected veteran or any other class protected by Federal or State laws and regulation and by Tennessee board of Regents policies with respect to employment, programs, and activities.​​​​​​​ View full non-discrimination policy.