Dr. Geol Greenlee
greenleega@roanestate.edu
Roane County Campus, O-119
Jazz Band, Piano, Theory, Ear Training, Digital Music, and Pep Band
Dr. Geol Greenlee has been Music Department coordinator at Roane State Community College since 2004 and an instructor since 1999. He received his Doctorate of Musical Arts degree from the University of Cincinnati in 1997 and his Master of Arts degree from the University of Tennessee, Knoxville in 1993, both in Music Composition. In addition to departmental duties he teaches Piano, Music Theory and Ear Training, and Introduction to Digital Music, and accompanies soloists and vocal ensembles. He has performed in many East Tennessee venues as a member of several ensembles and was Music Minister at Church of the Savior in Knoxville for over twenty-two years. He is originally from Wisconsin but has been a Tennessean since 1990.
Brenda Luggie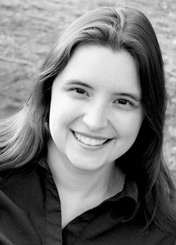 luggieb@roanestate.edu
Roane County Campus, O-118
Concert Choir, Celebration Singers, Voice, Solo Class, Vocal Survey, Conducting, and Music Orientation Experience Club sponsor
Brenda Luggie is the Choral Director and Associate Professor of Music at Roane State Community College. She is also an active performer and conductor, including serving as the director of Roane Choral Society and volunteer director of the Roane Choral Society Children's Choir. Ms. Luggie holds two degrees in Vocal Performance, a Bachelor of Music from The University of Akron and a Master of Music from Ohio University. In addition to her classes at RSCC, Ms. Luggie organizes and directs the annual choir tour, recently including collaborative works, festivals, or competitions in New York City's Carnegie Hall, Málaga (Spain), Stockholm (Sweden), and London (England). She is an active member of the National Association of Teachers of Singing and her voice students have continued study in several music programs, including The University of Tennessee (Knoxville and Chattanooga), Middle Tennessee State University, Tennessee Tech University, Belmont University, Maryville College, Yale University, and The American Musical and Dramatic Academy (Los Angeles). Also a member of the American Choral Director's Association, her conducting students have held positions with local ensembles, both choral and instrumental. As a performer, Ms. Luggie has sung operatic roles, solo works, and as a chorister with performing groups including Knoxville Opera Chorus, Oak Ridge Chorus, Maryville Community Chorus, Roane Choral Society, and currently Farragut Presbyterian Church Chancel Choir.
Teresa Ann Terry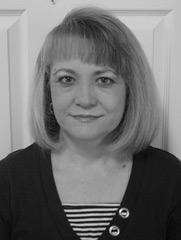 terryta2@roanestate.edu
Scott County Campus
Music Appreciation
Teresa Ann Terry holds a Bachelor of Science and a Master of Science in Music Education from the University of Tennessee at Knoxville, where she served as a graduate assistant to the Music Education department. She has taught music in the public schools from Pre-K through 12th grade since 2002, both in Knoxville and at Oneida Elementary. While teaching at Oneida, she established two hand bell groups of 3rd, 4th and 5th graders who accompanied themselves using Orff Schulwerk instruments. Mrs. Terry has Level I Orff certification and has had training in Dalcroze Eurhythmics and Kodaly, all music education methodologies of teaching music to children. Mrs. Terry has also assisted Dr. Marvalene Moore with music education summer workshops at UTK. Mrs. Terry has served as director of church choirs in Knoxville and currently sings soprano in her church choir, following her extensive choral experience in college. Currently, Mrs. Terry encourages Scott County students to join and stay in school band programs by serving as a judge for solo and ensemble clinic each year. For five years, she was a part time/fulltime faculty instructor for Somerset Community College in Kentucky teaching Music Appreciation and History of Jazz. She is currently teaching Music Appreciation classes with Roane State, Scott County and dual credit at Scott High School.
Amanda Peavyhouse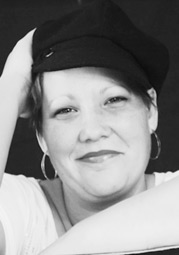 peavyhouseag@roanestate.edu
Cumberland County Campus
Voice and Music Appreciation
Amanda Peavyhouse, soprano, is a native of Clarkrange, TN. She received her B.M. from the University of Tennessee, Knoxville and her M.M. from Georgia State University in Atlanta, both in vocal performance. Prior to the completion of these degrees, she also received her A.S. from Roane State Community College. While at RSCC, Ms. Peavyhouse was a member of Concert Choir, and Celebration Singers. Her operatic roles include the Queen of the Night in Mozart's Die Zauberflate with the American Singer's Opera Project in Winston-Salem, NC (2014), Candice in the Knoxville Rossini Festival UT Opera Theatre production of Stephen Paulus's The Village Singer (2010), the Queen of the Night in Campinas, Brazil with The Festival of the Two Americas (2008), Madame Rosa in Il Campanello di Notte at La Musica Lirica's summer program in Italy (2006), and chorus/secondary roles in Turandot with Knoxville Opera Company, and Susannah, Il Barbiere di Siviglia, Sweeney Todd, and La Cambiale di Matrimonio with the University of Tennessee Opera Theatre. Ms. Peavyhouse has participated in master classes with Shirlee Emmons, Alma Thomas, Benton Hess, and George Shirley, the Harrower Summer Opera Workshop in Atlanta where she portrayed the Sandman in Hansel and Gretel, Alexandra in Regina, and Carmela in The Saint of Bleecker Street (2007), and as soprano soloist in Handel's Messiah with Oak Ridge Symphony (2008). Ms. Peavyhouse currently teaches Voice and Music Appreciation at RSCC as well as at Hiwasee College, where she also teaches Diction and Vocal Literature courses and directs the auditioned vocal ensemble, Shalom.
Chad Volkers
volkerskc@roanestate.edu
Oak Ridge Campus
Guitar
Chad Volkers is a guitar instructor at Roane State Community College. He received a Bachelor and Master of Music degree in Jazz performance from the University of Tennessee. He has studied classical guitar at Radford University, and jazz and world music at Middlesex Polytechnic in London. Mr. Volkers brings over 20 years of professional teaching and performing experience to Roane State and has composed and recorded two original CDs. He plays on a regular basis with multiple groups including The Streamliners, a 16 piece big band, Frog and Toad's Dixie Quartet, The Jazz Continuum, The Max, as well as solo classical guitar. Chad is also a member of the praise ensemble at Cokesbury United Methodist Church and has played in numerous musicals at the Clarence Brown Theatre and CAK, including The Man of La Mancha, Little Shop of Horrors, and Assassins. In addition to his role at RSCC, Mr. Volkers teaches at Pellissippi State Community College, Bravuru Music Academy, Walter's State Community College, and Lunsford Music.
Rudolph Nemeth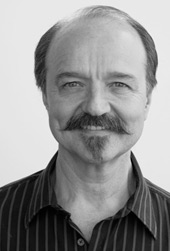 nemethr@roanestate.edu
Oak Ridge Campus
Piano and Music Appreciation
Rudolph Nemeth is a native of Slovakia, where his fondness for American jazz and pop music was discouraged by the communist regime. He holds Bachelor's and Master's degrees in Psychology, Music, Music History, Languages, Performance, and Technical Production of Music from Pedagogy University in Presov, Slovakia. In the beginning of his career Mr. Nemeth performed, arranged, and composed music for theater, radio, TV, and film. He has arranged and recorded over 50 TV shows with rearranged folk music to pop styles for various vocalists, and he has performed original songs at music festivals with various orchestras and bands around his native country, as well as in Norway and Germany. He also has won numerous awards at international music festivals. Mr. Nemeth has taught music history, solo piano, musical arrangement, and recording. Upon arrival in the USA, he taught individual piano lessons in Music Arts Community Music Academy in Oak Ridge, as well as private teaching. As Adjunct Professor at RSCC since 2000, he teaches piano, History of Popular Music, and Music Appreciation. Mr. Nemeth performed in several concerts in a father and son piano duo with his son Rudy. Together they recorded music for A&E and HGTV. He currently composes, arranges, produces, and performs for different occasions with his crossover band, Arte Musica, which includes piano, banjo, and double bass. He has also been the organist at Robertsville Baptist Church for many years. During his career, Mr. Nemeth has released several albums of his own original music such as "Citizen of the World," "Romantic Christmas," "Favorites of Robertsville Baptist Church", "The Castle," and most recently album Arte Musica 1.
Slade Trammel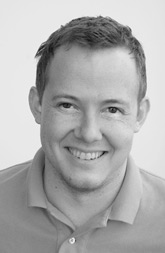 trammelljs@roanestate.edu
Roane County Campus
Piano
Slade Trammell, pianist, M.M., has been heard in concert across the U.S. and in Europe, including local performances with the Knoxville Symphony Orchestra and Roane Choral Society, and appearances in Salzburg, Paris, and Toronto. He studied under pianists Earl Wild, Ruth Slenczynska, and David Brunell. Also a conductor, with many years of study under Serge Fournier, he is a graduate in conducting (with distinction in score reading) of the European American Musical Alliance Summer Institute in Paris. Since 2012, Mr. Trammell has served as pianist for Roane Choral Society. He also serves on faculty at Hiwasee College.
Ryan Ford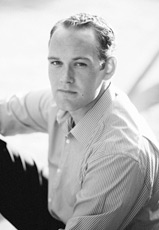 fordrs@roanestate.edu
Oak Ridge Campus
Voice and Music Appreciation
American tenor Ryan Ford is an accomplished performer in opera and concert as well as musical theater. On numerous occasions, Mr. Ford has collaborated with some of the best opera companies in the country. Appearances include The Castleton Festival, Chautauqua Music Festival, Opera in the Heights, Moores Opera Center and the Asheville Lyric Opera. He holds degrees from the Samford University School for the Arts and the University of Houston Moores School of Music. His teachers include Hector Vasquez and Marlena Malas of the Curtis Institute of Music and The Juilliard School. In addition to performing, Mr. Ford enjoys teaching and maintaining a studio of well-trained singers and artists who will carry the craft and artistry of singing into the future.
Megan Chitwood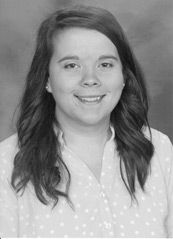 chitwoodmc@roanestate.edu
Roane County Campus
Music Appreciation
Ms. Megan Chitwood is an adjunct professor at Roane State Community College. Her love of music began at age 8 when she started taking piano lessons and then joined school band at age 10. In the following years, she received both her bachelor's and master's degrees with a concentration in instrumental music education from the University of Tennessee, Knoxville. While completing her bachelor's degree, she was professionally trained on clarinet by Mr. Gary Sperl. Aside from her adjunct position, she is also the music teacher at Bowers Elementary School in Harriman, TN where she teaches students in kindergarten to fifth grade. Ms. Chitwood conducts two chorus groups: Bowers Junior Chorus (2nd-3rd grade students) and the Bowers Chorus (4th-5th grade students). In previous years, the Bowers Chorus has been invited to perform in conjunction with the RSCC Music Department during their winter concert at the Princess Theater in Harriman, TN among other community venues and events. While she teaches students of all ages to love and appreciate music, she is also the pianist at her home church in Oneida, TN where she plays to glorify the Lord.
Chris Metcalfe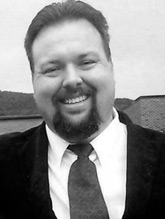 metcalfecl@roanestate.edu
Roane County Campus
Stage Band, Brass, Woodwinds, and Music Appreciation
Chris Metcalfe is an Adjunct Professor of Music at Roane State Community College. He is also active as a performer, educator, judge, and clinician in East Tennessee, serving in a variety of styles from classical to jazz and pop. Mr. Metcalfe holds a Bachelors Degree from Tennessee Technological University in Music Education with an Instrumental endorsement as well as a Masters Degree in Music Education from Boston University. Mr. Metcalfe has earned honors such as Phi Mu Alpha's Outstanding Musician (1997), WBIR Educator of the Week, has been recognized twice by the Governor's School for the Arts as an Outstanding Teacher, honored twice as a Who's Who of American Teachers, Who's Who in America, and was a nominee for Disney's Outstanding Teacher program. Mr. Metcalfe was also selected as Rockwood High School's Teacher of the Year for school year 2010-2011. As a performer, Mr. Metcalfe has performed with the Cookeville Mastersingers, Bryan Symphony Orchestra, O.J. Cummins Big Band Sound, the Phi Mu Alpha Big Band, the Cumberland County Playhouse, the Babahatchie Community Band, and the Rockwood First Presbyterian Church Choir, as well as Jamey Aebersold, Bob Mintzer, Jim Ruppe, Tom Wolfe, Mark O'Connor, and Dennis Dotson during his time at Tennessee Technological University. Many of his students have been selected as All-State players in Tennessee, and have earned music scholarships throughout the state and the Southeastern U.S. His performing groups have been recognized as state champions, and have earned honors throughout the Southeast. Mr. Metcalfe is a past president for TSSBDA and holds current memberships in NEA, TEA, RCEA, MENC, and Phi Mu Alpha.
Dale Disney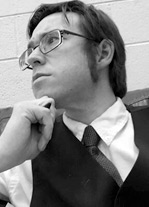 disneykd@roanestate.edu
Roane County Campus
Percussion and Music Appreciation
Dale Disney is an active music researcher and percussionist in the East Tennessee region who specializes in topics related to music and gender. They hold a Doctor of Musical Arts in music education from Boston University. Dale has also earned an Educational Specialist degree from Lincoln Memorial University with a focus in Supervision and Administration, a Master of Music degree in Musicology from the University of Tennessee, Knoxville, where they researched medieval music and 19th-century opera, and a Bachelor of Music from Tennessee Technological University, where they studied percussion with Joseph Rasmussen and conducting with Joseph Hermann. During the summer, Dale teaches music theory at the Salvation Army's School of Music and Arts summer program. Beforehand, Dale served as Music and Arts Coordinator for Claiborne County Schools.
Outside of teaching, Dale performs regularly with the University of Tennessee Middle East Ensemble, Marble City Opera Company, Ensemble Swing Time, and the Jericho Brass Band. They have presented research for the American Musicological Association, the Medieval Academy of America, and the Tennessee Music Education Association. Besides music, Dale enjoys cooking, board games, traveling, and sharing these interests with their wife and two children.